By 2022, affiliate marketing spending in the United States is estimated to hit $8.2 billion, according to Statistica.com.
The benefits of affiliate marketing are becoming more visible to companies of all sizes as the market grows, and we would expect to see more organisations use the approach in the future.
The exciting part about affiliate marketing is that you can earn money by promoting someone else's product or service on your website.
Every time one of your readers clicks through to the advertiser's site, and makes a purchase, you'll be paid a fee.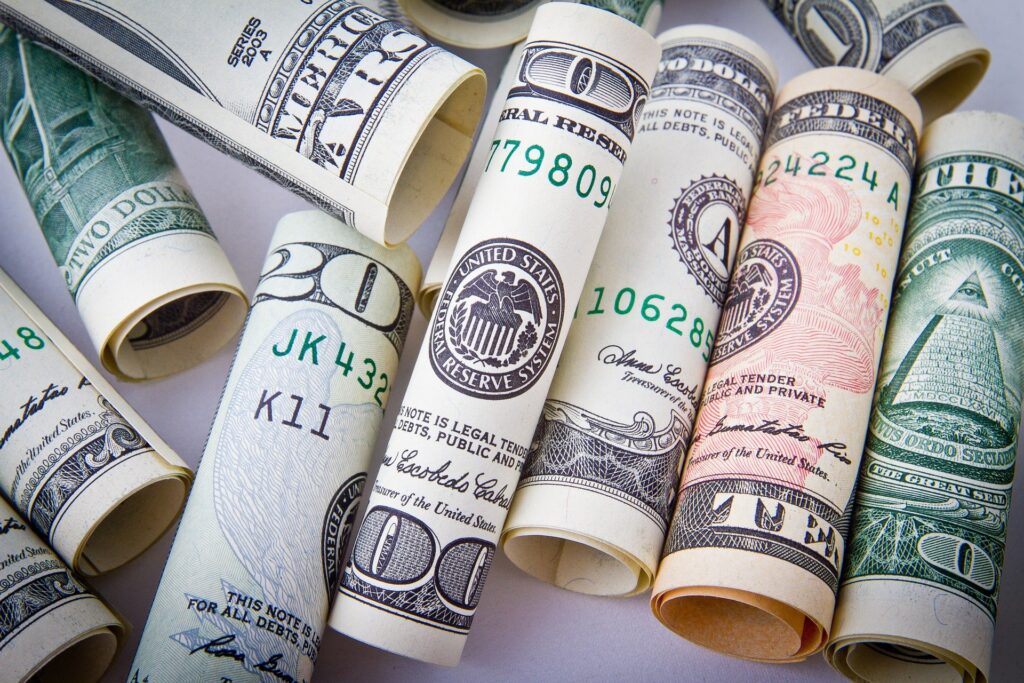 Affiliate marketing works best for you when you have a large audience that trusts you for reliability.
No wonder, building your audience is key to affiliate marketing performance. And for passive income.
---
Here's How to Make Money From Your Blog Using Affiliate Marketing
1. Know The Audience You're Trying To Reach.
You have to know your audience well.No two ways about that.
All you do, will then, resonate with the people who matter most to your success — your leads and clients.
This is how you cultivate solid, long-term relationships between your audience and your company. You also build brand loyalty and advocacy over time.
Monitoring the audience's reviews, comments, and engagements is another smart way to get to know them.
When you keep track of visitors' activities over time, you will learn a lot about what they like, their preferences, and where and how they seek help.
Most importantly, look for analytic data that allows you to become more specific:
Demographics: Demographic factors can range from age, to gender, to geography, to marital status among others.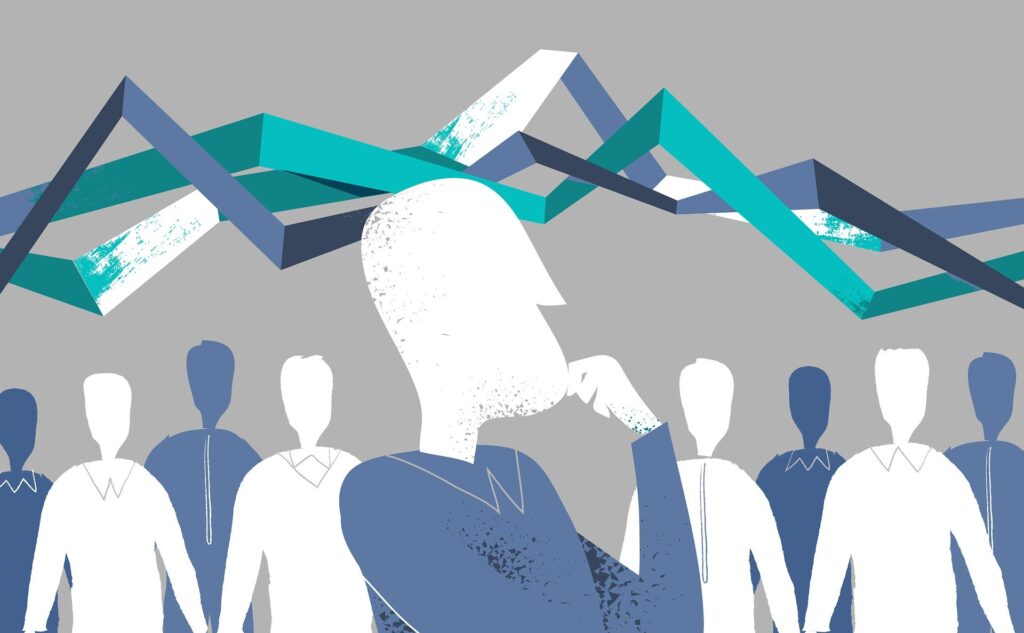 Psychographics: This data goes beyond demographics to reveal more about a customer's psychology, desires, beliefs, attitudes, and habits.
Technographic data: This data is about computers, digital platforms, software, and devices used by your audience.
2.Produce High-Quality Content
Write unique, relevant, and fresh content that positively impacts your readers' lives. Some pointers to help you get there:-
Research: Conduct detailed research on your content.For this, study relevant statistics, refer to credible sources,read more about your niche.All of this results in exceptional content. And, to be honest, without it, you're just groping in the dark for light.
Objectives: Give this a lot of thought. Since your goals are your lifeline, make them very precise and time-bound. Make a list of specific goals for yourself in order to take your posts to the next level.
Be Systematic:Create a clear and effective method for content generation. The conception, creation, dissemination, and organization of content are all covered by content strategy. Content includes not merely the words on the page, but also, visual content and multimedia.
3.Know Why You're Doing What You're Doing: : For instance if you're going to use visual content in your posts, why are you doing it this way? Don't do things just because they're expected of you. The result will be drastically different once you understand the explanation for it.
4.Put Yourself in the Reader's Shoes:. Simply said, the target audience for your blog is the set of readers who will benefit the most from it. They're the ones who get the most out of your articles and they' e the ones who are most likely to fall in love with it.
So commit to put yourself in your readers' shoes at all costs. Create material for them,not yourself. Since everything revolves around them,anyway.
---
Categories Of Affiliate Products &Commissions
Product categories
1.Physical Products
Physical goods include tangible objects such as clothing, electronics, computers, books, and bags.
They can be seen, felt, and touched. They are tangible and also have the advantage of being easier to market so customers can see what they're getting.
The best part is,if you're selling physical products of a well-known brand, the name is already well-known.
2. Digital Products
E-books, educational classes, and audio or video content are examples of digital products. They usually assist people in solving problems or teaching them new skills.
Info products, by virtue of their immediacy and lack of shipping costs, are more likely to be purchased on impulse.This is decidedly favourable for you.
What's more,it is relatively simple to set up infrastructure for digital products.
And the icing on the cake?
Commissions on digital goods are usually much higher than those on physical products.
For physical products, for example, Amazon pays commissions of up to 10-15%
But in case of digital products Clickbank pays you commissions upto 1-75% .
3. Pay Per Lead (PPL) Products
In a pay-per-lead scheme,the advertiser only pays for leads registered at their destination site.
A lead is a person who signs-up with his contact, email,and some demographic information.
Using these services, small advertisers, aspiring affiliates, and even newbies can earn lucrative monthly revenues.
While doing this business,it is advisable to follow the rules and regulations of each PPL affiliate programme.Because the rules vary for different programes.
Some known PPL programmes include Grammarly and Freepayperlead.com. Of course, there are many others.
Categories of Commissions
1. One-time Commission
This is a straightforward model. The more referrals you receive, the higher the fee you get.
Affiliate marketing programmes invariably use a referral URL link.Hence,to receive your fee, you'll need to use an online platform to sell a product to potential buyers.
You gain money when a potential buyer buys a product you're marketing through one of your platforms.
Examples of such one-time commission models are by Fiverr and GetResponse.
2.Recurring Commission
A recurring affiliate programme is a product referral programme that pays out commissions on future transactions made by consumers.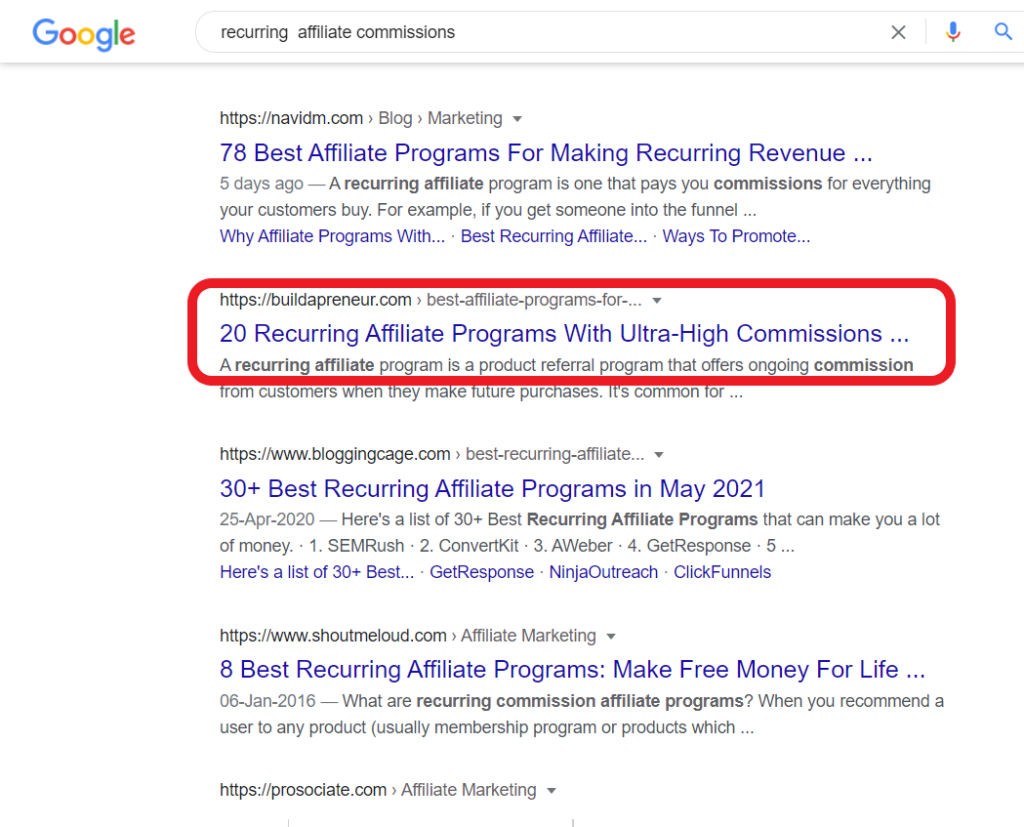 Affiliates also receive ongoing commissions when they promote software subscriptions, monthly online classes, and subscription sites with gated content.
Recurring-commission services often include a loyalty programme or a service, that people pay for on a regular basis.
They can have annual fees for the customer's lifetime or for a specific period of time (e.g., one year, five years etc).
---
Popular Affiliate Programs
1. Amazon Associates This is one of the largest and oldest affiliate programmes, with millions of items to choose from, if you sign up for their affiliate programme,which is free.
2. Clickbank. Clickbank is a well-known affiliate programme with high payout rates, offering up to 75% of income to high-performing affiliates.It also has a large number of items in a variety of niches that you can promote, but it isn't the only affiliate programme available.
3. FlexOffers. This program is similar to Clickbank in that it sells products from well-known companies such as Samsung,Microsoft, AT&T TV etc. Affiliates who want to support major brands should join Flexoffers affiliate network.
4. The iTunes Affiliate Program. This is a music-related affiliate programme. Many in the music industry join the iTunes Affiliate Program and profit from its quick and reliable payouts.
This list above isn't exhaustive. ShareASale, eBay Partner Network, PeerFly, Rakuten, Affiliate Window, and Clickbooth are several other affiliate programmes similar to Clickbank.
Having got an idea about commissions and payouts,it's time to understand the different money pages on your site.They're what makes monetisation possible.
---
How About Money Pages For Your Blog?
1.Squeeze Page (or grab page or landing page)
Squeeze pages allow you to collect your visitors' email addresses in order to later sell them something.
If you can get their email address, you'll be able to move them further down your sales funnel and establish a long-term relationship with them.
As a bonus reward, you can host a variety of content on your squeeze website.
Email Courses, E-Books, Templates, and Design Aids are some of the most common squeeze page content offers.
2.Article Reviews
You'll invariably want to recommend products that are useful to your readers as their confidence in you grows.
If you've already enjoyed goods, services, or even destinations that suit your blog's focus, write an article about them.
Holiday gift guides, recipes with affiliate links, travel tours, web publishing resources, hosting, blog plugins, and "must have" posts are just a few examples.
Build a product-recommendation blog page and provide referral links from services like Amazon's Affiliate Program and Commission Junction.
3.Comparison Page.
Competitor comparison pages, are intended to provide an open and objective comparison between two or more similar products on the market.
But how does this help?
This helps because buyers have a habit of comparing products before deciding on one.
They're going to do it anyway, so why not make it easier for them?
So you step in and do that comparison for them.
When you create a product comparison page, you're not only assisting shoppers in their study, but you're also projecting ideals of integrity and openness.
This is crucial the X factor that builds trust confidence. Remember, earning someone's trust is the first step in persuading them to buy from you.
Comparison pages are well-known for weeding out poor customers while still providing a high conversion rate.
4.Resources Page
A resource page on a website simply lists useful links and resources for a specific subject.
A food blog about losing weight, for example, may have a low-fat diet resource page.
The visitor on the website may not be aware that your resource exists, so it is your responsibility to highlight the resource, and inform them about it.
---
Call to Action: The Most Important Component
A call to action (CTA) is a promotion instruction to the audience intended to elicit an immediate response, typically using an imperative verb like "call now," "find out more," or "visit a store today."
Frequently, these instructional phrases are encased in an attractive looking button, on which the audience clicks.
In a call to action, it's best to use powerful command verbs. Don't be hesitant to tell the viewers exactly what you want them to do.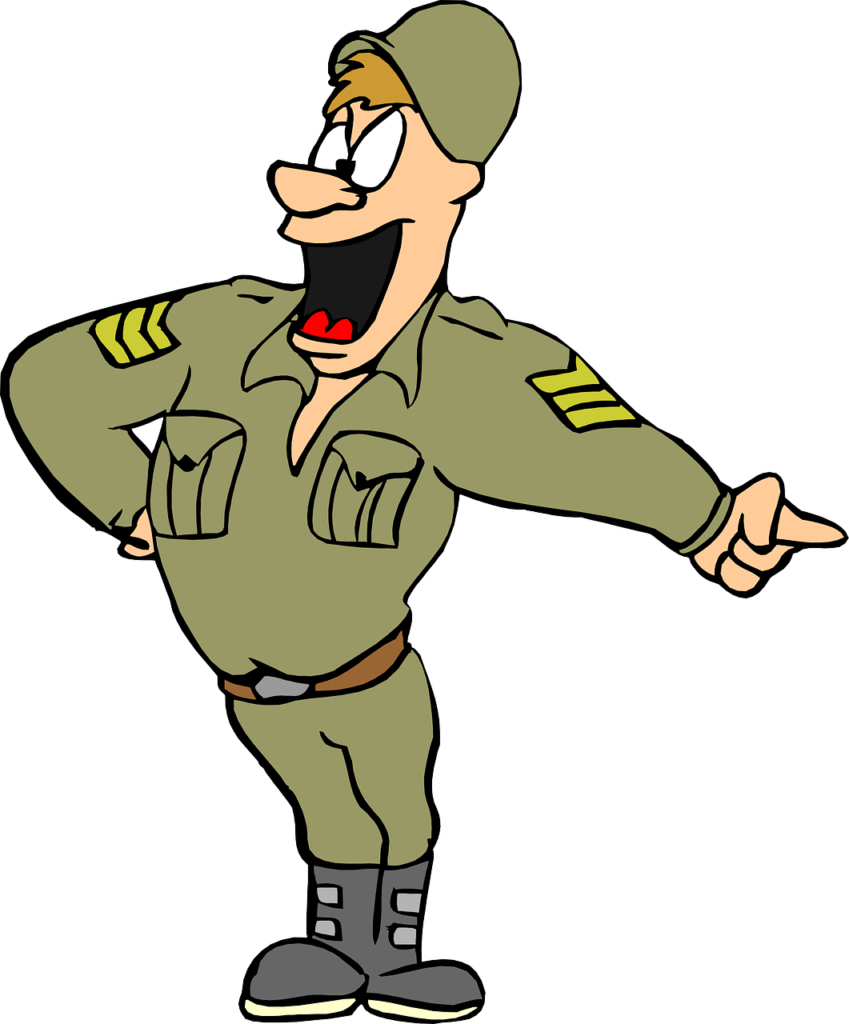 You have a lot of options on where you can place the CTA.
We take a look at a few.
1.Text Content.
People will see different calls-to-action depending on where they are in the purchase process.
More often than not, your visitors will reach sales content only after your CTA directs them there.This content will then turn them into leads.
That's why, at the end of your blog post, you can have a sentence as a CTA that encourages your followers to take action after they've finished reading it.
However, your blog attracts a wide range of visitors, and you don't want to serve them all the same stuff.
2.In The Sidebar
There are some CTAs at the end of your blog post that you want to highlight for future conversions.
And then there are some CTAs you can include in the text of your blog post to help readers understand the material.
However, several bloggers overlook the sidebar.
There are CTAs that are important to your business,that help drive your affilaite goals.But they may not be related to the content of your blog post.
Such CTAs are highly suitable for the sidebar.
3.As A Separate Menu
Some websites have a shop page, or a specific page that they want to highlight.
In such cases,a CTA might be needed as a separate menu.
This only involves a small tweak to the CSS code, and as a result you have a separate menu as a CTA.
4. In The Home Page
On your WordPress.com website, CTA buttons are one of the most significant design elements.
But besides CTA,your website should also have high-quality content and a positive user experience (UX).
A web page with excellent CTAs, on the other hand, will help your company increase conversions.
The seasoned affiliate marketers recommend placing CTA buttons "above the fold" on landing pages, or on the top portion of a web page. This is where they can be seen without having to scroll.
However, CTA buttons can be used in other places as well: –
1.Place the main CTA below the header, on the left, right, or in the middle of the page.
2.Use a secondary call to action for users who aren't ready to purchase, such as "Learn More" or "See Menu".
3. In the hero section, have an urgency statement in the primary CTA. (BTW a hero section in a website refers to a large banner image that appears at the top).
---
Why Optimise Your Blog For Mobile?
Today smartphones are used by about 3 billion people worldwide, and computers by 1.3 billion. So increasing numbers of people are relying on their smartphones, compared to computers.
That's why it's crucial to optimize your site for mobile audiences.
Mobile optimization ensures that mobile users have an experience tailored to their computer, taking into account site design, structure, page speed, and other factors to ensure a positive mobile user experience.
Because of this today websites designs ares being revolutionized to cater for mobile devices. In a world where we scroll endlessly, "over the fold" has lost its significance.
Eliminating all clutter on your site is the perfect way to build a simple site design.
The use of a minimalist design proves very beneficial. It allows visitors to quickly find what they're looking for.
Also, keep the least number of files on the pages possible, as this results in much faster page load speeds .
---
Other Strategies For Monetizing Your Blog
In this post, we have obviously covered a lot of ground in affiliate marketing for monetizing our blog.
However, affiliate marketing is not the only way to make money from a blog. There are other unbeatable strategies to make money from a blog. And I suggest you should learn about them as well.
---
Conclusion
Affiliate marketing requires you to be forthright, truthful, and accessible. So you have to maintain the interest that your readers have in you.
Simply define the one major thing that everyone in your audience requires in order to achieve their objectives, and begin there.
Make sure you choose a fantastic physical or digital product from a reputable online retailer.See to it that it's worth sharing. Also,offer a lot of useful content that will support and inform your readers, but don't be too salesy.
And don't let the fact that money's not flying into your bank, right away, deter you from trying again.
Learning how to monetize a blog entails a lot of trial and error, reiteration,and improvement.But things do work out profitably if you keep plugging away at it.
Finally, as soon as things begin to work, scale it up.
Remember, patience pays!