Once you have a blog  it's important to plan on making money from your blog at the earliest. This process of making money from your blog is called monetization.
You can monetize your blog through various methods like affiliate marketing, Google AdSense, through sponsorship placements, digital products, e books, native advertising, services on blog, writing reviews on the blog, sponsored blog posts, coaching, and consulting through your blog.
However, monetization of blogs isn't a one-size-fits-all solution. There are many different ways to monetize your blog, and not all of them may work for you.
 That's why it helps to be aware of various monetization methods.
Let's dive right in and get a first hand understanding of various strategies of making money from your blog.
---
1.Affiliate Marketing
Promoting other people's products with your affiliate links is the simplest way to monetise your blog.This is called affiliate marketing,and you don't need to manufacture the products yourself.
Simply obtain your affiliate links from reputed brands and start off.
Amazon is one of the world's largest affiliate networks, but they don't pay high affiliate commissions (most people get about 4 percent as commissions for what they sell as Amazon affiliates).
Based on your sector, I suggest you identify other affiliate programmes that pay out higher affiliate commissions than Amazon. 
However,you'd do well to educate yourself  more about affiliate programmes and how their payments and commissions work .
It's also possible you have an interest in other products or companies, besides Amazon or other well- known affiliate brands.
For example Clickbank is a famous affiliate network, and say you've started off imitating others who promote Clickbank exclusively.But it's perfectly okay if you're interested in expanding your reach by promoting products of other brands, besides Clickbank.
What do you do,in that case?
To determine if other products too have an affiliate programme similar to Clickbank,when you search on Google, replace the word Clickbank with that product, or company of interest. You maybe pleasantly surprised to find so much more in store for you.
Remember, there are no entry barriers to affiliate marketing.
In fact,if you take the appropriate actions for monetizing your blog through affiliate marketing ,  you can generate a handsome income that puts you on the highway to success.  
---
2. Google AdSense
Bloggers who want to monetise their blog often turn to Google AdSense.
With Google AdSense, you can earn money by displaying adverts on your blog and having visitors notice and click on them. 
AdSense works by displaying adverts that are relevant to the content on pages of your site.
For example, if your blog is about food and you publish recipes for barbeques, AdSense may display an advertisement for barbeque grills, electric grills, or charcoal grills.This kind of content-related adveritisng draws clicks from your readers.And if there is a sale through those clicks,you get percentage of the sale too.
Interestingly,joining AdSense is completely free.
And because the qualifications are simple, you can monetize your website or blog even if it's brand new.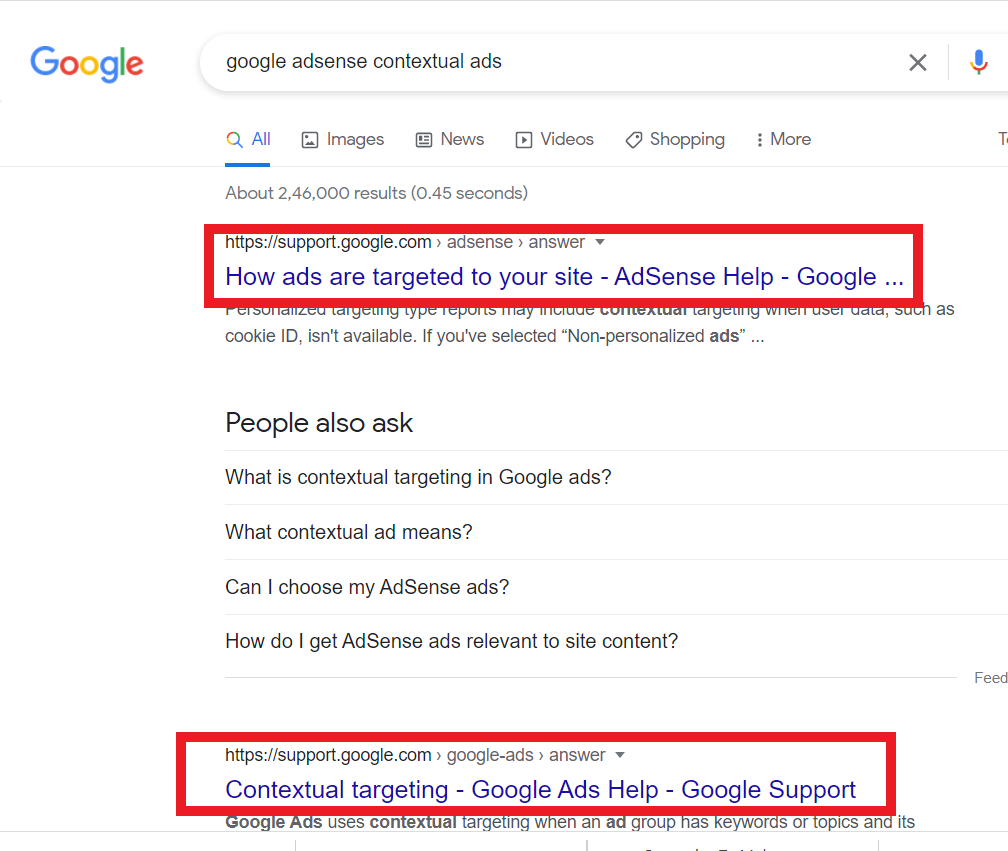 The commission you get is largely determined by the niche's competition and cost per click (CPC). The CPC might range from $0.20 to $15 in actuality.
Many bloggers also develop YouTube channels to enhance their blog's online reach.
This way you leverage your position through a combination of blogging and vlogging  and this can help you maximize AdSense income from two platforms.
---
3. Sponsorship Placements
A sponsor differs from a typical internet advertisement.
In this case sponsors prefer a prominent position on your blog, possibly with the sole right to promote on your blog.
Sponsorship can take one of two forms:
1.Sponsors may pay you money to place their advertisements on your blog,or
2.Sponsors may simply pay you through free products in exchange for placing advertisements on your blog.
Either way, there's a huge advantage in this business for bloggers.
Because partnering with businesses opens up a slew of possibilities. It's not just money in exchange for a blog article.
Advertisers are willing to pay top bucks to reach a certain audience, and that's where you come in.
You can ask sponsors to share their messages on your site instead of using Google AdSense. It could be in the form of sponsored posts, a border spot on your blog, or anything else.
In fact, Themeisle.com recommends you set up a sponsor page and media kit on your site  
Eventually, many bloggers find it better to completely embrace sponsored placements in the long run.
---
4. Personal Digital Products
 Digital products include a variety of materials , including e-books, digital graphics, digital art, training courses, printables, spreadsheets, PDF reports, and software among many other options.
And the little known secret is, you can produce most of these on your own, with a little knowhow and upskilling.
Although digital products cannot be handled, tasted, or touched, they are universally consumed by everyone. Whether they're conscious of it or not.
Want to know another unknown nugget for online success?
Many bloggers develop entire businesses around virtual digital products. Or they supplement their earnings from physical products with digital ones.That's because of their evergreen popularity and ease of distribution.
Digital products, remember, have a unique advantage.
They can be created once. And then sold endlessly to different buyers. There is no need to re-create the product, or restock your warehouse.
Your blog can be used as a market for all of your new products, as well as to draw attention to your current ones.
Yes, fact be known; it takes some time effort to get there. Besides you'll have to keep tweaking to upgrade what you've once developed. But finally once you start succeeding, it's a great promise of massive online income.
And the beauty of  personal products is that they can continue to generate revenue even when you are sleeping!
---
5.Selling Ebooks
When it comes to generating digital products, ebooks are the easiest choice.
For one,they're not difficult to write and produce. In fact, you can convert your own blog into a nice book and publish it.And surprisingly there is a good online demand for such books too.
Now you're wondering how this is done. Right?
That's not so difficult, really.
When you've been blogging for sometime, you can compile a collection of your older blog entries and convert them into book chapters.
Some helpful tips for converting your own blog posts into an ebook:
1. Collect content from all your posts. Copy and paste the text from the selected posts into a  Word Document or Google Docs document.
2.Make a table of contents for your ebook.
3. Fill your eBook with high quality content  from your posts.
4.Check for legibility and correctness by revising and editing.
5.Use a tool like  Visme or Canva to create a cover and a PDF of your ebook.
And you're good to go.
You may also use ebook generating software like Bit.ai and Scrivener to help you create an ebook.
With a simple plugin, selling digital products like ebooks on WordPress is pretty easy. The