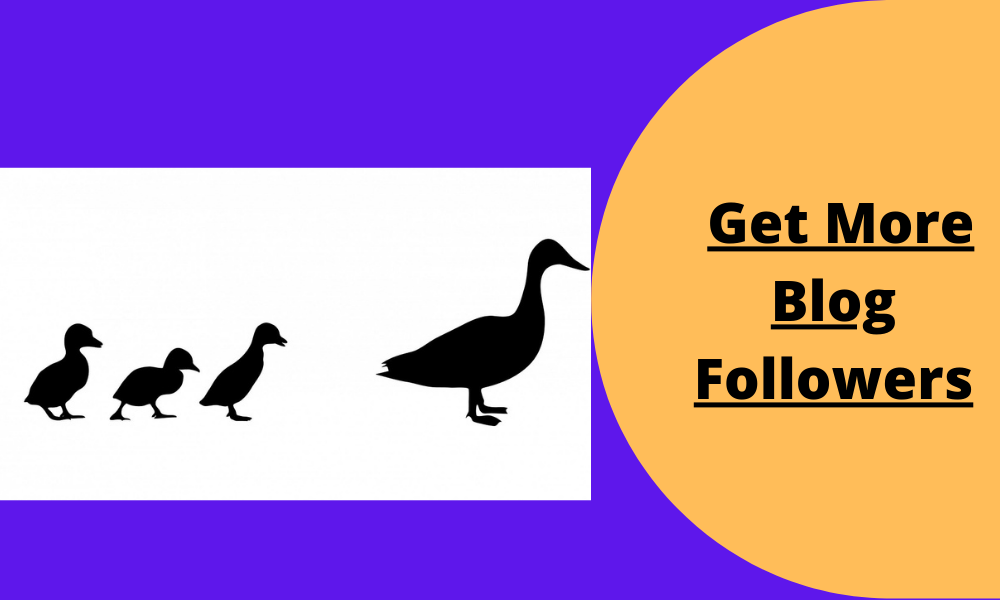 Adding more followers to your blog is one of the quickest and easiest ways to attract people to read it and notice it. Gaining blog followers is not complicated; all you need is a plan, and then work on it.
We can increase a blog's following by creating magnetic headlines, writing more content, promoting it, giving away freebies, creating a brand, and crafting shareable emails. This also involves creating relevant, high quality content and consistently posting it.
So let's dig in.
---
Have Magnetic Headlines
The title of your post is crucial.
It's the first thing readers notice, and it enables them to choose whether or not to read your content. According to copyblogger.com "8 out of 10 people will read headlines but only 2 out of 10 will actually click on it and read the rest".
For example, rather than a broad headline like "How to Earn From Home", your reader is much more likely to click on a piece titled "10 Awesomely Easy Ways to Earn an Extra $15,00. Working From Home."
The more descriptive and action-based your headline is, the more certain it is that your visitor will click through to your article.
Experts advise that you should choose the most crucial benefit and make it the focus of the headline.
Keep in mind that headlines pique a prospect's interest by:
1. Promising a benefit.
2.Creating an image.
3.Making a factual statement.
4.Asking a question that tickles.
Another interesting facet of great headlines is the emotional marketing value (EMV).
The EMV factor stipulates that ideally your headlines must have an emotional appeal as well. That's because research shows that headlines with emotional value are more captivating to human minds.
To ease your efforts, sites like Advance Marketing Institute have a headline analyzer tool to evaluate the emotional appeal of your headline.
An EMV of 25% or more is just about okay. But try and aim higher than that.
And that calls for practice…practice.
That's not the first time you've heard it. But creating volumes of content is not that easy either.
Why's that?
The reason is that you can't just publish anything, simply because your followers occupy center stage.
You must first determine who your target audience is and what kind of content they demand, before posting.
To be effective, content must be fresh, accurate and of great quality. Make sure you hone your skills constantly to write blog posts that people want to read .
Also, focus on relevant content, that is high quality. And keep posting consistently.
• Relevant Content.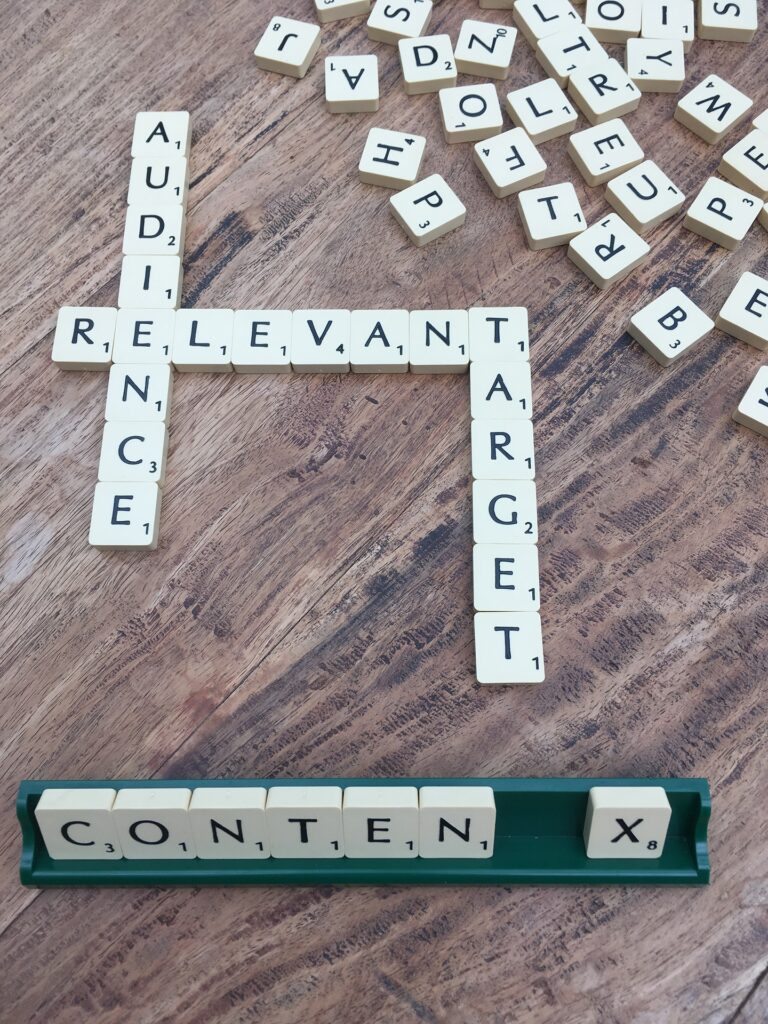 The phrase "content relevance" is used to describe how relevant a website is to a specific search keyword or topic. The core idea is that the more closely a text or a page's content matches a search query, the more likely it is to receive a high ranking.
Relevant content is informational, interesting, helpful, or entertaining to the web user. This is why websites that use this type of material are accorded priority on search engine results pages.
The best way to make sure that your content is relevant is to walk the extra mile to know your readers well. And then create the kind of content that they want.
• High-Quality Content
While perfectionism isn't required, don't just mash something together and fling it on your site.
And in case you outsource any writing, make sure to modify it and add your own perspective to it. Always include a watermarked image so that it can be traced back to you when it's shared.
Here are some simple and effective tips you can implement right away:-
1.Always have a backlog of content ideas.
2.Research good content.
3.Present your own unique point of view.
4.Use a variety of content types, such as photos, screenshots, memes, infographics, charts, and videos.
5.Confirm that your grammar is correct.
6.Remove any misspelt words.
7.Organize your content logically.
8.Use simple, easy-to-understand language.
9.Refer to a ready checklist before publishing a post.
• Consistent Posting.
Now this is important. Please keep posting on a regular basis.
You are not required to put out a post every day.
But
Make sure you post on a regular basis and give your readers useful information. Otherwise, readers tend to get bored with stagnant content, and slowly cease to visit your site.
Besides, frequent blog posting also enhances your SEO and SERP rankings.
Your audience will be more interested in what you have to say if you post relevant, high-quality content on a regular basis in a variety of formats. This includes content like photographs, video, text, and so on.
This way, you'll find that your readers will keep returning, promoting, and connecting with you. Plus, someone is more likely to buy products from you, if they visit you frequently.
---
3.Promote Your Content
It's not enough to simply publish content. There are about 100 million blogs on the internet today. And so to have your content noticed, you'll need to market that content you publish.
Mostly promoting your content on social media, creating shareable content, and simplifying your sign ups, helps a lot.
• Social Media.
You should be using whichever social media platform your target audience uses. While you won't be able to use them all at once, you can pick the top three that are most popular with your target demographic. You can leverage some amazing online tools to assist you with the work.
Missinglettr.com is an automated social media marketing solution, designed to create strategic, automated social media campaigns that drive traffic for an entire year.
It converts blog entries into a year's duration of social media updates, which includes quotes, hashtags, and images.
In the current digitally rich content environment, only high-quality deserving content gets shared, and so we must know how to create shareable content.
Make it easy for your readers to share your content.
Use a social media plugin to add share buttons to your posts. In fact, include it in your call to action(CTA).
Finally, when someone shares a comment on your post, remember to always respond to your audience's comments. Communication shouldn't ever become a one-way street. Rather make an effort to establish lasting relationships with your readers.
Eventually when you connect well with your readers, they won't visit your blog just for the content. But they should be visitors to your blog because they know you, they want to read your great content.
• Simplify Your Newsletter Signup.
Make it simple for your readers to sign up for your newsletter. To help you build your email list, the Mailchimp Email Marketing Platform makes it simple to construct sign-up forms, landing pages, newsletter layouts, etc.
---
4. Give Away Free Incentives
Free goodies and lead magnets are profitable strategies to obtain email addresses from your audience in order to promote to them through email.
Very often, you connect with your audience in a new light, if you freely offer them something of value that helps them achieve their goals.
Here are some ideas to give away free incentives, without practically throwing away the store:
• Use Private Label Rights (PLR).
In PLR content, the creator sells most of the intellectual property rights to their content under a private label rights license. Hence it is largely unrestricted by copyright issues.
PLR is a fantastic approach to get your information product empire off the ground.
Private label rights (PLR) help you save time when creating content. Because they allow you to purchase the rights to change the content, and claim ownership over it.
So all you need is to purchase a PLR bundle, and turn them into one or more blog posts on a specific topic.
When creating your freebies, think about leveraging content from PLR, that appeals to your audience. Eventually, it helps you build a stronger relationship.
•Focus On One Problem.
Help your readers solve one minor issue at a time, rather than the whole shebang.
You would like them to return for more, so give them a little more in your freebie to demonstrate your quality of work and expertise, but don't disclose the entire content.
• Target A Single Customer.
Rather than attempting to please everyone, focus your products on one customer at a time.
Build an effective persona for your ideal customer and only market to all those who match the profile. This is more effective than trying to pander to almost everyone.
• Keep It Basic.
Remember, freebies are for motivation; nothing too complicated or fancy.
So you can create a simple workbook, resource guide, checklist, spreadsheet, or case study. These goodies won't require long effort or money to make. But they'll have a major influence on your audience if you make sure they're the right fit.
Remember to include a link to your blog, as well as other products, ideas, and offerings, in your opt-in.
Finally, after you've learned to give away the right free incentives, you may also learn about strategies to make money online.
---
5. Create a Brand
Building a brand is a move that many bloggers do belatedly, and this is a big mistake.
Avoid it at all costs.
Here are a few things to do to build your brand, before you dive headlong into content creation.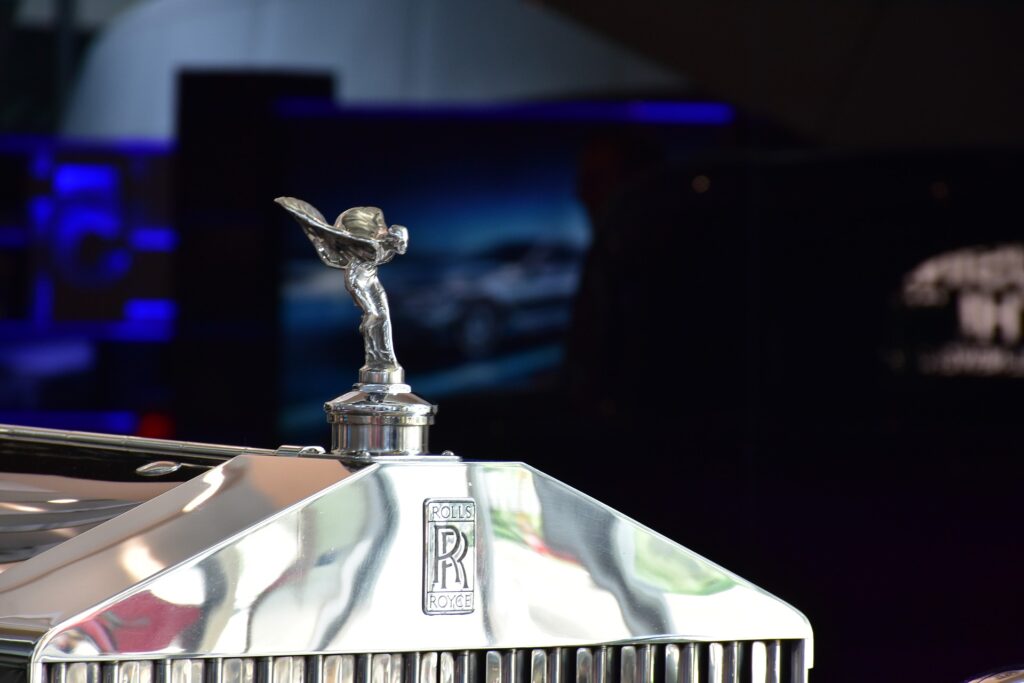 Do this first ideally.
Pick a good, profitable, and non-competitive niche.And in case you're absolutely unable to find that kind of niche,then go for what you're passionate about.
You're in luck if you have a low competition niche, that's also your passion.
Once you get that..
Work out a strong brand-name that is both original and understood easily.
Choose a design and colour scheme for your brand that complements it. And make sure it works well on mobile and PC.
Create a logo that is simple to grasp, which includes your main ideas, and fits well in a social media display box.
Write a magnetic slogan that reflects the brand well.
Decide on 4-6 core topics that you'll write about all over.
Now make a plan to cover these topics in your content. Cover them also on social media, in visual content, in your emails, profiles, and online conversations.
---
Every email you compose has the ability to increase the size of your email list.
Because if your emails are useful and high-quality, people will share them with others, who could opt to sign up as well.
To begin with, make sure you offer compelling reasons for your readers to share your email content.
Asking people to share something is one of the most effective methods to convince them to do so.
So include a call to action (CTA) asking your subscribers to share your newsletter with a new contact.
To encourage sharing by your followers, send an email containing a forward link.
These links should be easy to embed into your emails using your email marketing solution. MailChimp, for example, has a simple Forward to a Friend button.
Another way is to add social sharing buttons in your emails to make sharing even easier. MailChimp, once again has a great feature to add social sharing buttons.
In case you need further help on how to apply this in your own emails, contact your email provider or see their documentation.
---
Conclusion
It's great to have a large number of blog followers, but it's much better when you have dedicated, devoted admirers.
Remember many blog followers and casual readers are worth one devoted admirer.
What you need is first having fantastic content that is geared to exactly what your audience wants. Then growing a relationship with them via email is the best approach to get passionate, enthusiastic fans.
And it's so much easier to engage with customers on a daily basis via email rather than through social media updates that they could miss, or through blog entries that they might forget to read.
I would say always try to convert your followers into subscribers at all times.