Even if they haven't begun doing it, most bloggers have definitely heard of affiliate marketing. But, exactly, what does affiliate marketing entail? On a daily basis, what do affiliates do?
So here's the thing.
Affiliate marketing is directing your customers to products on the internet. For this, you obtain an affiliate link from the product owner. And whenever you make a sale through that link, you're paid a pre-decided commission. Evidently, your earnings are directly proportionate to the volume of sales.
Affiliate marketing is a global industry worth well over $12 billion  and I believe that no one should be deprived of its immense benefits
Unfortunately, there are a number of crucial  "secrets" that bloggers and aspiring affiliate marketers are unaware of. And this ignorance deprives many bloggers of the enormous profits possible through affiliate marketing.
We'll examine at least 9 of them in this post.
Let's dive right in.
---
1. Who Is Best Suited For This Business?
One of the best aspects of affiliate marketing is that, because of technology, today almost anyone can start their own affiliate business.
Guess how?
Well, anyone who can send an email is capable enough of using the internet. And hence, also capable of starting their own affiliate business ,provided they are willing to learn and apply specific principles.
 However, affiliate marketing is not for everyone. It can take a lot of effort before you are financially rewarded.
But the end result is usually a quantum leap ahead of where you're situated right now, financially.
---
2.How To Start Off In Affiliate Marketing
Whenever you talk about starting off in affiliate marketing, it's good to remember its growth potential.
Undoubtedly, affiliate marketing is a fast-growing industry because today thousands of people rely on the internet as their primary source of income.
 To get started as an affiliate, you'll need to master some basic principles and employ tried and tested tactics for driving traffic to your website.
But here's the deal.
The key requirement is a desire to know the right principles.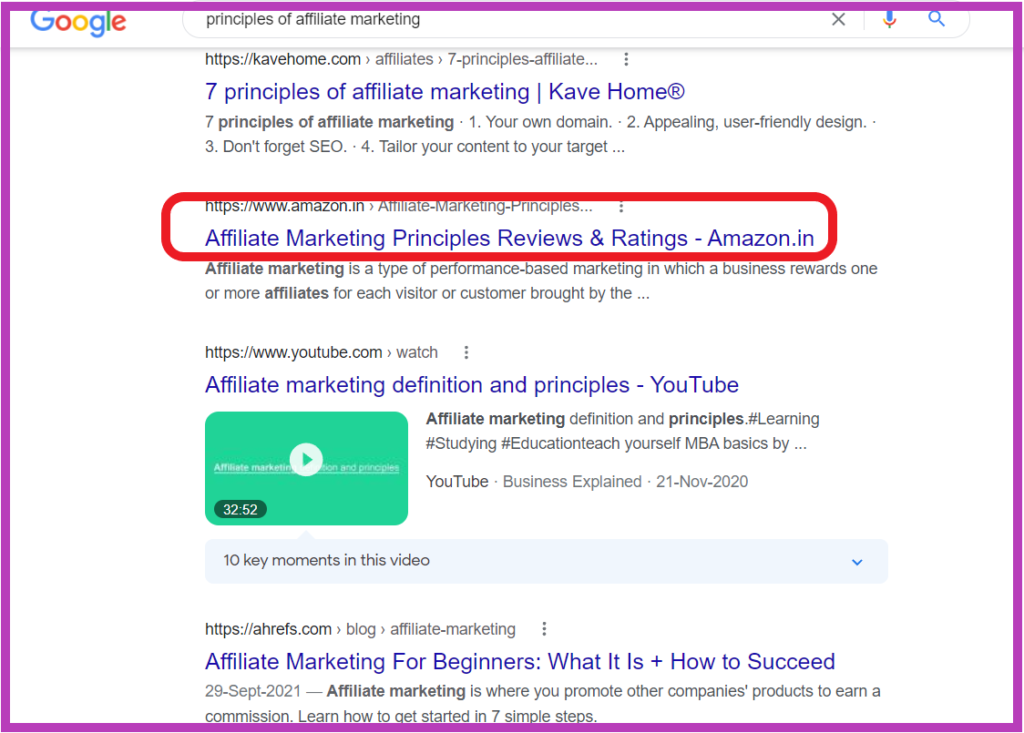 Usually, many affiliate marketers begin with a basic blog. And it's estimated that 84% of bloggers use affiliate marketing to grow their audience. In fact, many foodies maintain a 'blog' about their favored recipes.
So what's my point?
Well, all I'm saying is that it simply helps to have a passion or hobby, if you want to blog for affiliate marketing.
And in case you don't know what to blog about, because you don't have any special interests, what do you do?
So even in that case, I suggest don't lose the opportunity for future growth. You can make a start by taking online courses about blogging and affiliate marketing.
What I'm simply emphasizing here is that the long-term reward is simply worth your effort.
---
3. Time Taken To  Succeed At Affiliate Marketing
Some people enter affiliate marketing merely with the goal of supplementing their income.
Others, of course, aspire to make a lot of money.
But no matter what your intent is, here's the common thread.
The amount of time you devote to your affiliate business, and your commitment, has a significant impact on your long-term profits.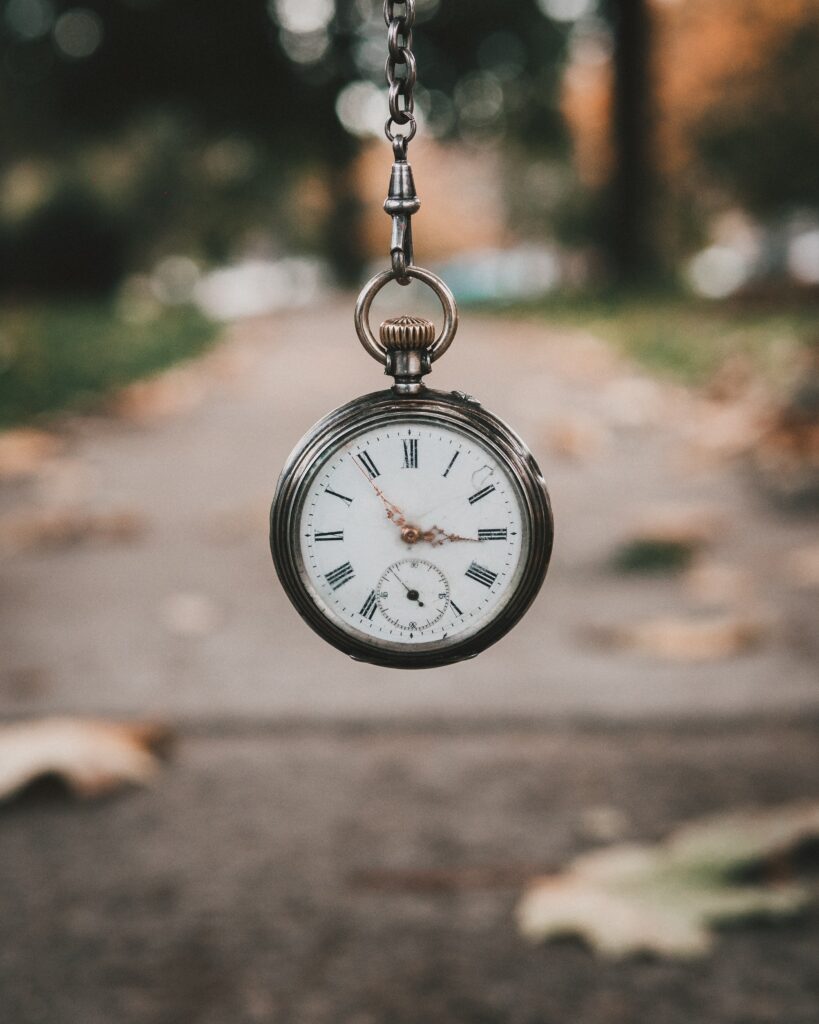 Of course, the outcomes differ from person to person.
But here's what experts point out.
Usually, affiliate marketing starts bringing good revenue only after 15- 30 months, provided you maintain a consistent business approach to it.
However, the silver lining is that there are several cases of hardworking bloggers who have succeeded even within  3-4  months of starting off. A lot depends on your approach, advertising budget, business plan, and dedication.
But wait, there's more.
---
4. The Downsides Of Affiliate Marketing
Before you get too carried away, I think it's wise to admit that there are downsides to affiliate marketing too!
Initially, it will take some gestation time for the business to flourish, and your income may be unpredictable in the early days.
There are those usual birth pangs, delays, and glitches. And then, after much labor – slow success.
So what does that imply for you?
Here's the answer.
You need to invest good time in your affiliate business for it to succeed in the long term. Unfortunately, some people consider affiliate marketing as a fast buck formula.
So particularly for them, this may come as a rude shock. But there's no cookie-cutter formula at work here. As matter of fact, it doesn't work that way.
Affiliate marketing is based on results.
And there aren't any free lunches.
 So here's the deal.
You will not be compensated until you successfully sell products (or services) online. And it can take years to do this if you're not focused and diligent.
You can't expect to make a lot of money by irregularly dabbling in affiliate marketing. Eventually, it's only consistent hard labor that results in large earnings.
So expect to put in a significant amount of effort to attain such success.
---
5. The Upsides Of Affiliate Marketing
Apart from the proverbial clouds, there are rainbows too!
And you don't want to miss this.
The best part of affiliate marketing is that it affords you a great deal of independence and flexibility. So if you have a laptop and an internet connection, you can work for an affiliate company from anywhere on the globe.
 ▪You can set your own hours and fit them in around your current job.
▪You have amazing flexibility of products to promote, once you get the hang of affiliate marketing.
 ▪You have the freedom to set your own priorities in life, like  more family time
  ▪In many niches, you travel and work abroad.
 ▪ You're freed from the endless commuting.
 ▪You can scale your business using tools and software to reach thousands of people utilizing digital technology.
 ▪You're not bound for working long hours under a supervisor you dislike.
▪You can focus your actions on reaching a wider audience through paid advertising.
Besides that, affiliate marketing also has a high level of scalability. Unlike local businesses that are constantly limited by the number of customers who must physically travel to them, affiliate marketing opens up a global business for you.
It all boils down to this.
There are truly enormous upsides to affiliate marketing    
---
6. Patience In The Initial Stages
Many people have problems with their affiliate businesses. Particularly in the initial stage.
This could be due to a variety of factors.
 To begin with, like I said earlier, establishing an affiliate business takes time. You need to devote a significant amount of time to your affiliate business. And  You won't be able to observe your progress until you hit a 'tipping point.'
However, over time it pays back richly.
Here's what Pat Flynn (the great affiliate marketer) says, "Affiliate marketing is a fantastic (and underused) method for generating passive income".
So what's the message here?
The message is that you can expect to earn long-term passive income from affiliate marketing.
However many affiliates are simply overwhelmed by the amount of effort required.
But there are ways to help you ease, and accelerate things.
Paid advertising can help you swiftly expand your affiliate business. However, it is costly, and you also need the right mix of precise products. Hence it's inadvisable to use paid advertising to promote low-cost products initially.
Fortunately, there's a simple solution to it.
You can make quick progress if you identify an undiscovered niche to market your blog in.
---
7. The Need For A Successful Website
Marketing affiliate products online can be done in a variety of ways. Usually, you do that through a website.
However, one of the best ways is to start by creating a blog and then selling affiliate products and services from it.
The trick is only to create great content.
Once you create good content, you can start expanding your affiliate marketing reach. And with that aim, you only need to take the right actions for monetizing your blog with affiliate marketing 
That's precisely what all great affiliates have done, and scaled unimaginable heights of success, in the process.
So in order to prove my point, I'm citing only two examples, among scores of successful affiliate marketers here.
YaroStarak.com, which is run by Yaro Starak, is an extremely successful website.
Yaro started off in 2005 when affiliate marketing was still a new term. Over the years his website has turned into a literal money machine, and it's estimated that Yaro earns about $50,000 per month from it.
Another site is Niche Pursuits.com owned by Spencer Haws. He began his journey in 2011  as a full-time blogger and through affiliate marketing.And over the years he has steadily created an amazing business. Now he innovates new tools of immense value. Simply put, he creates incredible products for bloggers. Long Tail Pro  is one of them, a keyword research tool that allows you to quickly find profitable keywords.
---
8. The Most Effective Affiliate Business  Models
There are numerous affiliate models available, each of which provides something unique to the user.
Some affiliates seek to have their content found on Google by focusing on search traffic.
And there are others who make their own products and sell them to clients directly. So having your own range of products to sell to captive customers repeatedly, is definitely a good strategy for long-term success.
But there's an issue with that sometimes.
It's difficult to sell single products online from your blog. Because that implies that for each sale, you can earn only one commission.
However, there's a smarter way out.
You can promote membership packages.
Why?
Because of the advantage of recurring commissions and upsells they offer.
So here's what a membership affiliate business is.
A membership website requires members to pay a monthly fee in order to access unique digital content. This content could be live webinars, podcasts, ebooks, articles, newsletters, or other digital products.
Any guesses about the best candidate for your membership site?
Once again, it's content creators.
Content creators are the ideal affiliates for your membership site because they're also usual members.
More than that, they are already well-versed in the advantages of being a member, thus marketing your membership site legitimately.
Interestingly with this model, you can benefit from monthly commissions and up-sell commissions for the whole lifetime of a customer.
But that's not all.
There's an added advantage with membership packages. They also offer back-end sales and have a built-in sales force.
When it comes to affiliate marketing, selling membership products is a game-changer since you earn money from returning customers, rather than a single commission from a single transaction.
Yet there's a slight catch to all these options. And so let me explain
It's got to do with something called personal preference.
A good affiliate model to choose is one that you enjoy and one that you can continue to pursue for a long time. Because if you don't have an innate liking for something, choosing products that you don't care about, is a short-sighted strategy.
So the advice is to focus on what you'd like to do for a living on the internet. That way your business will continue much longer, and be more profitable.
---
 9. Own Products For Affiliate Marketing?
A lot of affiliates create their own products to sell on the internet.
 However, when you're initially getting started, it's a good idea to first grasp the fundamentals of marketing before taking off. As a result, you'll be able to start making money from your affiliate business sooner.
If you jump right away into creating your own products for affiliate marketing this is what often happens:-
▪To begin with, you may not have sufficient research experience on the product.
▪You may be unable to determine the demand for your products.
 ▪You may have no idea about promoting them.
Instead of going through avoidable hiccups, I would suggest this:-
1. Get enrolled in a program that teaches you how to advertise things first. And also if you don't know how to sell your items, don't waste your time making them.
 2. For earning money online, marketing is a far more crucial skill. So learn that first. Once you've mastered this expertise, you can use it to sell your own products and services.
  3. Also, the range of your own products is likely to be limited. Why re-invent the wheel? Instead, you should aim to benefit from products that are already selling. So just go ahead and follow an established product line.
---
Related Posts
Important Actions To Take For Monetizing Your Blog With Affiliate Marketing
How Affiliate Program Commissions And Payments Work
9 Ways To Promote Affiliate Programs To Your Target Audience That Have Worked
---
Conclusion
Keep in mind that affiliate marketing is quite scalable.
A good model to choose, though, is one that you enjoy and can do for a long period. Selecting products that you don't like yourself is, only a short-sighted strategy.
But it is possible to market products and services online in a variety of ways. Remember, many affiliate marketers begin by starting a blog, which they then use to promote products and services. And they eventually create success for themselves, through consistent hard work.
Yet let the truth be told, not everyone is a good fit for affiliate marketing. That's because it takes a lot of time and work, to be financially rewarded.
However, the amount of your invested time and your commitment will have a huge and lasting impact on your success.