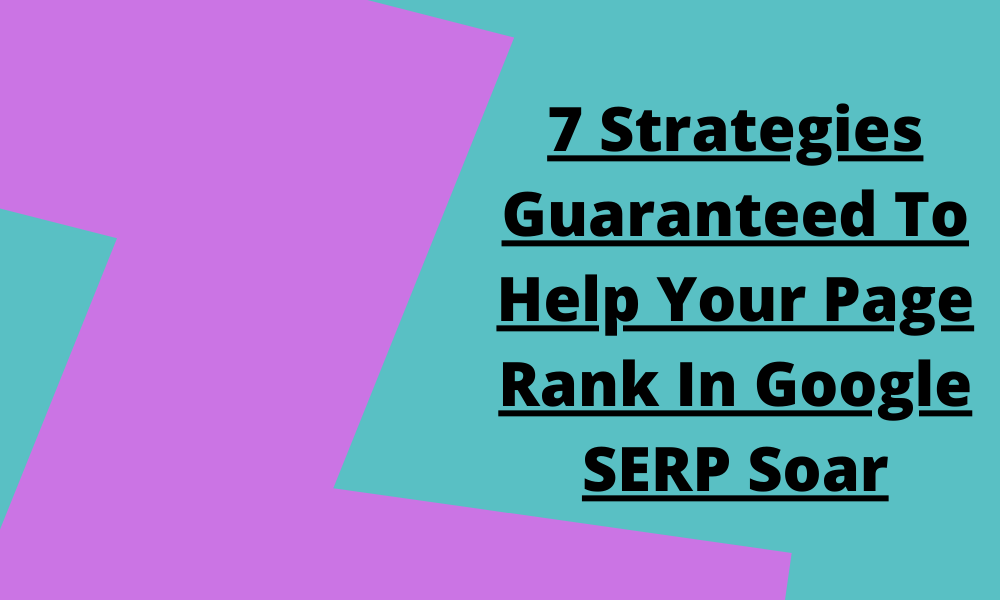 Good website traffic comes only from ranking high in search results. Hence the importance of search engine rankings in SERPs, cannot be overstated. No wonder, page rank is crucial, especially when it comes to developing a reputation.
SERP page rank is vital because the higher a website ranks, the more users will click on the website, thereby enhancing social media marketing. This is achieved in several ways like suitable keyword density, unique quality content, great UX and page load speed, original content, and quality backlinks
Incidentally, many of the sites that appear on the results page aren't really #1 in page rank.
Quite the opposite is true.
That's because the density of your desired keyword determines whether or not you appear on the result page.
Therefore it strikes us that keyword density is worth understanding well.
Let's lift the veil on this.
---
1. Understand Keyword Density 
The interesting thing is that Google determines the value of your main content through a metric called keyword density.
And what's that?
Well, the number of times a keyword appears in your content is calculated as a percentage of the overall word count. This is commonly referred to as keyword density.
Excess Keyword Density
The idea is to employ the search phrase or target keyword in conjunction with the rest of the article.
However, excessively stuffing target keywords into your content is not a viable option either.
Usually, rookie bloggers fall for the trap of getting fixated on mathematical keyword densities.
Such an approach to blogging is bound to fail.
And you want to know why?
Well,it fails because pure mathematical keyword calculations are always mechanical. And all mechanical, copycat, calculations severely damage the meaning and context of their content.
And your readers do not waste time on meaningless content.
Besides the user abandoning your site, Google itself penalizes your site for stuffing keywords excessively in your content.
But, don't lose hope altogether because fortunately, there's a method to the madness.
---
Recommended Keyword Density
It is always recommended that the target keyword and/or search phrase must appear in the title of your post at least once.
Then what about the content of the page?
For the main content experts always recommend that a keyword density of at least 0.5 percent is required.
That means 1 keyword in 200 words of content.
So what's my point?
The point to note here is that eventually, Google(and all search engines) only prefer high-quality, valuable content.
But here's the implication for bloggers
In order to reach the top of search results, you must follow the key rules. This includes :
▪Attention to keyword density.
▪High-quality content.
 ▪High-quality backlinks to related content.
---
2. Enhance The User Experience On Your Website.
According to a SEMrush analysis, the top four ranking factors for your site depend on your visitors:
1. Number of website visits.
2. Duration spent by visitors on site.
3. Pages engaged per session.
4. Bounce rate.
As Google recently highlighted with its Page Experience upgrade, all four factors are inextricably linked to the user experience (UX) your website provides.
It's quite simple.
If your website is easy to use and gives helpful information, you'll attract more visitors. And they will stay on your site longer and read more pages, hence raising your search rating.
---
3. Use Keyword and Phrase Placement
Google provides a fantastic free tool called the "Google Keyword Planner". This tool helps conduct keyword and phrase research, in order to appear high in search results.
You may find this tool within your Google Ads account. When you do locate it look for single keywords, and search phrases that have no more than two or three keywords.
"Your Search Term" and "Idea" will appear in the Google search results.
Both of these keyword groupings should be used in your content. However, you should always aim for keywords with a high volume of searches and minimal competition.
Also, add the keyword in the first word or phrase in the title of your post or blog. This tactic helps because, when search engines crawl your site, it is the first word that is identified.
As a result, your work will be placed in the appropriate category.
And here's another insider trick.
To reach out to a receptive audience, it's best to include the target keyword and search keywords in the post text.
Also, try and make the keyword search term, part of the first sentence of each paragraph.
Matter of fact, Google processes billions of unique searches (around 3.5 Billion).And so it is difficult to find the context of the search.
No wonder, the opening paragraph plays an important role here.
Now you may ask why?.
Well, if the opening line of the first paragraph contains the keywords you want to target, then Google is bound to favor your content. That's because the crawlers interact with the keywords in your content early on in the paragraph itself.
But you don't have to tie yourself in knots doing this.
Just be natural in your writing, and make an attempt to add the keywords in the first paragraph wherever possible. It'll surely help you.
---
4. What About Your Website Speed?
For a good user experience, page speed is crucial. That's because high bounce rates and poor user engagement on pages are associated with slow page speeds.
Unfortunately, long load times invariably also lead to low conversion rates.
The true value of page loading speed is understood when you recognize how valuable it is in terms of your money.
Here are some statistical eye-openers:-
▪According to studies, a 1-second delay in page response time causes a 7% increase in page abandonment.
▪The Google recommended page load time is 3 seconds, or 2 seconds if it's an e-commerce site, according to the quickfire response.
▪Bounce rates skyrocket between 2 and  3 seconds. Almost 40% of customers abandon a website that takes longer than 3 seconds to load.
So how does Google measure your page loading speed?
Well, I guess it's smart to say that all measurement happens through some metric.
And one crucial metric for user experience (UX) is  Google's latest Core Web Vitals.
And the greatest thrust of core web vitals is on page load speed.
Hence it's a good idea to make sure your site loads as fast as possible. Both, to increase your search ranking, and to create a nice user experience (UX).
---
5. Unique Quality Content: The Extra Mile
Don't you wish you knew the real deal? The insider hack about search engine rankings?
Well here's the thing.
Search rankings are invariably enhanced significantly by something called Unique Quality Content.
When someone clicks on your link, what do they see first?
Is the first impression assuring the audience a solution to a pressing pain point?
Does it pique their interest and make them want to learn more?
Let me lift the veil a bit.
The fact is, valuable and professional content produces the finest impact on your audience. That isn't likely to change anytime soon.
So we've gotta know what quality content and unique content are.
Quality Content. Usually, quality content is decided by length, visual appeal, spelling,  grammar, readability, and the famous EAT factor.
Unique content. Unique content, on the other hand, is separate from the ordinary. It is a new insight and sheds fresh light on the topic. That's why mostly unique content coincides with "original content". Simply because no one else has thought of it from that specific angle at all.
---
How To Inject Uniqueness Into Content.
Now we know that all content cannot be original and fresh altogether. But still, you can lend a newness to it
Here's how:
1. Firstly know thy audience well.
2. Look for unsolved problems in the existing content. There always are.
3. Look at the problem from a totally different perspective.
4. State the problem in a completely new way.
4. Do not discard your initial views, however childish or "unacceptable" they may appear.
5. If there are any "voids" in the existing solutions or perspectives, that's your chance. Go in and offer a solution that bridges that void.
All said and done, you have to offer exactly what your visitor is looking for. As a result, the target term and/or search phrase must be painstakingly specific.
This means that your research has to be super meticulous, as also the way you present it. This way you'll soon get good at solving the problems of your precious audience.
Essentially, content quality and content demand boil down to the position your topic finds in the Google search results.
And why's that?
Because visitors will undoubtedly be attracted to your site based on its position on the search result page.
It is totally up to you whether you will earn from those visitors.
And the only way to do so is to offer enormous value in your content.
---
6. Include Links To High-Quality Websites.
Backlinks are links to a page on your website from other websites.
They are also known as inbound links because they refer to traffic that comes from another website to your own. Backlinks of high quality and quantity, someday help you rank better in search engines.
How does that work?
Well, here's the big secret.
Backlinks tell the search engines that your content is indeed valuable. In fact, you've got to take a relook at backlinks as an expert testimonial
Although backlinks are the most significant sort of link, outbound links also help your site rank higher in search results.
---
Outbound Links
Now, what are outbound links?
Links from your website to other websites are referred to as outbound links. And they are pretty significant in enhancing your SEO.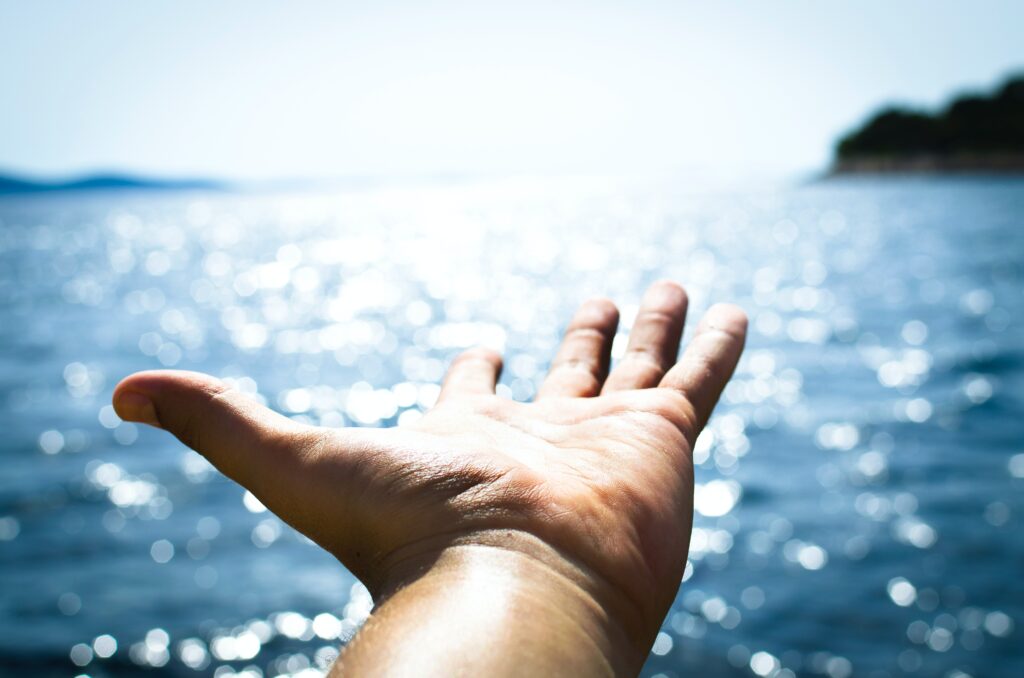 As a matter of fact, Backlinko rated outbound link quality among the top factors in Google's 200 ranking criteria.
So you ask, do all backlinks from other sites carry equal value?
That's a pretty relevant question, really. So let me explain.
The thing is, the higher the domain authority (D.A) of a site, the more valuable the backlink for your rankings.
Normally, a DA score of 60 to 100 is considered excellent, 40 to 50 is acceptable, and anything less than 40 is poor.
A higher DA site associated with your site also contributes to good referral traffic.
---
Referral Traffic From Backlinks
Now, what's referral traffic?
Referral traffic is traffic that comes from another website to yours.
Take note here. We're talking about traffic coming from another site. Not just links.
 The'referrer' is the other site from which it originates.
When a reader clicks a link on the referrer site, this traffic is directed to your site. And that means visitors from that site are being directed to your site.
So what are we highlighting here?
We're saying that backlinks help boost referral traffic, which is beneficial to your website.
And what's the benefit of referral traffic, really?
Tiny secret, but huge impact.
Referral traffic is a big positive indicator in Google Analytics. That's because referral traffic reinforces signals from the other types of traffic., which augurs well for your SEO.
---
7. How To Ascertain The Quality Of Backlinks?
Finally, how can you tell which sites have good backlinks?
Well, there are a plethora of tools to ascertain good links. I'm just mentioning two of them here.
Similar Web.
SimilarWeb is the most comprehensive competitive digital tool for gaining a true overview of your competitors and clients.
Any website's traffic and critical data, such as engagement rate, traffic ranking, keyword ranking, and traffic source, can be retrieved using SimilarWeb.
Google Page  Rank Checker.
Google Page Rank Checker or PR Checker, is a tool that allows you to check your page rank on Google. The Google Page Rank Checker has to be added to your browser first.
It enables visitors to look up the page rank of any website or webpage they desire. This tool provides its users with a result that ranges from 0 to 10 on a scale of 1 to 10. On a scale of 0 to 10, the higher the page rank, the more likely it is to appear at the top of the search results.
---
Replace Any Broken Links.
Quality links are one of the finest methods to increase traffic and establish your website's authority. But links that result in a 404 error are bad for both your user experience and your search ranking. To find any broken links, you can use a tool like BrokenLinkCheck or Dead Link Checker.
---
Related Content
Important Ingredients To Satisfy Google's Page Experience Update (May 2021).
Importance Of Page Load Speed In 2021.
---
Conclusion
When it comes to building a reputation, a high page rank in the SERPs is indispensable. Hence, the significance of search engine results in pages.
The value of your core content is usually determined by a metric called keyword density, which is used by Google. However, mechanical keyword stuffing should be avoided because it degrades the context of their content.
Aside from the consumer departing your site, Google will penalize you for overusing keywords in your content.
Another crucial aspect, according to Google's Page Experience update, is user experience (UX). And that is determined by user engagement, dwell time, and bounce rates, all of which you need to monitor as the website owner, on a regular basis.
Although, this appears to be a lot of work, the effort you put in to resolve it is ultimately worthwhile for your rankings.
Please leave a comment and tell me what efforts you're taking to improve your SERP ranks.