Both blogs and vlogs are eventually created for making money, unless it's a purely hobby endeavour. Also both of them revolve around content. The main distinction is that a blog generates  written content, whilst a vlog covers information through video.
Blogs and vlogs  engage and expand online audiences but the revenues from both vary. Blogs earn through affiliate marketing, sponsored content, AdSense ads, email marketing, and own products. Whereas, vlogs have lesser monetization options. Today, blogs are more popular than vlogs, and  also earn more revenue.
But before anything further, what's a blog and what's a vlog?
---
Brief Difference Between Blogs and Vlogs
Blogs
A blog is an online web-log that presents text based articles along with visual content. The aim is to provide a regular update of fresh, relevant, and high value content for readers.
Large-scale websites frequently use blogs to provide content and postings to their subscribers.
A blog is usually a website or a section of a website, however people can also start a blog on social networking sites. Text, photos, and other types of content, such as animations and PDFs, can all be found on blogs.
The best way to use a blog is to actively contribute content  that your readers love and  enjoy.
Vlogs
A vlog is a video blog that presents information in a video format. Whether it's on YouTube or another online platform, a vlog is invariably a video of someone chatting to the camera.
Vlogs can range in length from a few minutes to many hours, depending on the subject and coverage.
 Vlog articles cover different topics such as documentation of daily life occurrences, cosmetics lessons, video game ratings and tutorials, or customer reviews, among others.
To start a vlog, you'll need an explainer video where a topic is explained in a brief format.
When you keep creating newer vlogs,due to regular visual interactions with the audience,they frequently form a personal attachment to the vlogger.
---
Crucial Truths On Popularity Of Blogs and Vlogs
Popularity Stats About Blogs:

 Here are some interesting facts about blogs.
# Every day, around 7.5 million blog articles are published online and 77% of internet users read blogs, which proves the popularity of blogs.
#According to Databox.com's recent study, 68 % of marketers believe blogging is more effective than it was a few years ago 
# Here are some intriguing nuggets from Semrush.com :
1.Blog posts still remain the most effective form of content over email, ebooks, and white papers.
 2.There are more than 500 million blogs out of 1.7 billion websites on the internet.
 3. Content marketing  is predicted to be an industry worth $412.88 billion by 2021.
 4. The average monthly salary of a blogger is $8,000. And this often becomes a key decision point for many to start blogging.
Popularity Stats About Vlogs:
According to statistics, 44 percent of internet users watch vlogs at least once a month  
1.Though vlogging is not limited to YouTube, YouTube creators account for 86 % of vlog material on the platform
2.  In 2021, 89 % of video marketers intend to use YouTube as part of their video marketing strategy. (up 1% over the previous year).
3.It's no surprise that a vlogger is often mistaken for a YouTuber (though this is a restrictive view, as vlogging can be done on a variety of platforms other than YouTube).
---
   Annual Earnings Compared Between Top Bloggers And Vloggers 
Currently, the world over, an impression is being created that blogging is losing its popularity and that vlogging or "YouTubing" is the next in thing that's going to storm online revenues.
While it's true that vlogging has picked up in recent years, but real life facts and data do not seem to suggest vlogging exceeding blogging in popularity disproportionately.
In fact a cursory look at the top most blogs and  vlogs clearly indicates the contrary. The fact is that even today, blogging is way more profitable than vlogging.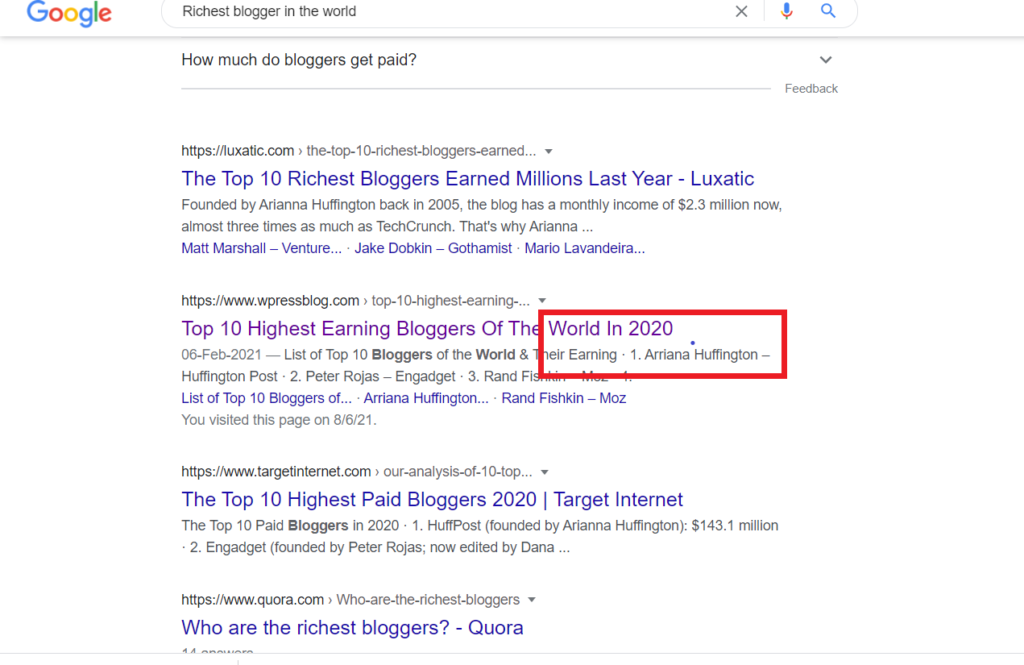 Take a look at the annual earnings of top 4 blogs and vlogs on the internet today:
  Top 4 Bloggers On The Internet
     Here are the earnings of the top 4 blogs on the internet   
1.Arriana Huffington          $ 250 M / year
        2.Peter Rojas (Engadget )          $ 50 M / year
3.Rand Fishkin ( Moz )             $ 35 M/ year
        4.Pete Cashmore (Mashable)   $ 30 M/ year
Top 4 Vloggers On The Internet
 Here are the earnings of the top 4 vlogs on the internet   
1. Ryan Kaji $29.5 M / year
2. Mr Beast (Jimmy Donaldson) $24 M / year
3. Dude Perfect $23 M / year
4. Rhett and Link $20 M / year
---
Popular Ways To Earn Money From Blog and Vlogs
Making Money From A Blog
Affiliate Marketing (Most Popular)
Affiliate marketing is a successful option for bloggers who don't have any product for sale to make money.In case you're interested you can also learn more about important actions to monetize your blog in affiliate marketing.
Affiliate marketing allows you to make money by promoting someone else's product or service on your blog or website.
You'll be paid a fee every time one of your readers goes through to the advertiser's site and makes a purchase.
The Affiliate commission  is calculated based on the number of times the links are clicked.Find out how affiliate payments and commissions work.
AdSense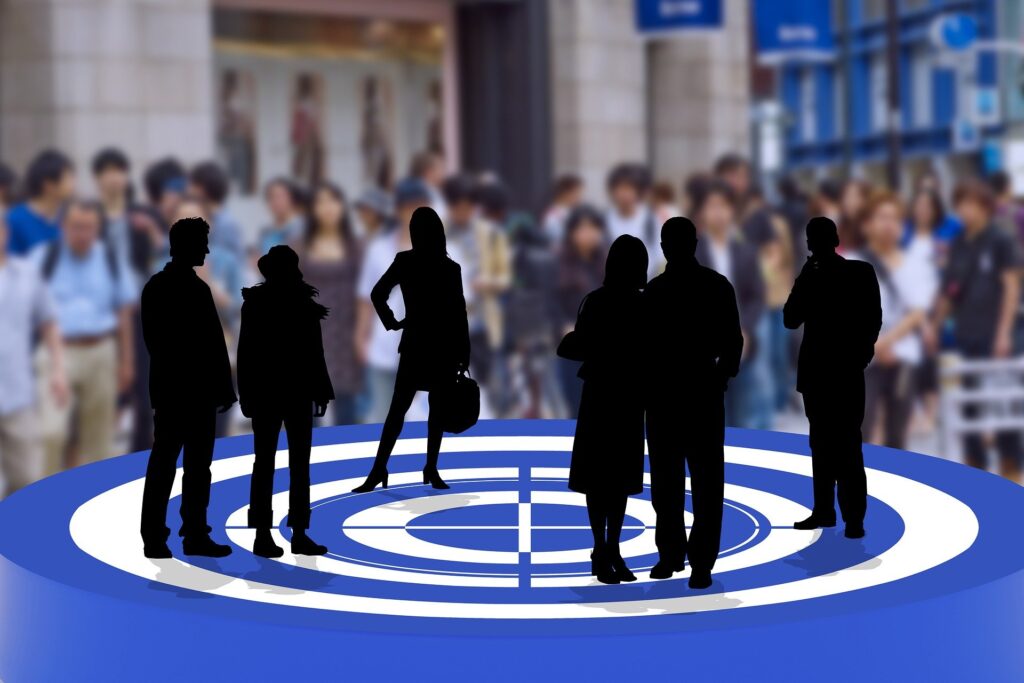 Essentially, the AdSense program allows you to earn money by displaying advertisements. Just for info-this program is also owned by Google.
AdSense lets you determine where ads will show up on your blog, which eventually affects how many clicks it receives as a result.
You can also customize the ad's style to match your blog.
And you can choose which kinds of ads you want to see or even block advertising you don't want to see.
Depending on the sort of campaign, you get money when the ads are seen or clicked.
Sponsored Content
You can make a post that promotes a certain business, product, or service using sponsored posts.
For this post, you will be paid a commission as a blogger.
You are compensated for the actual post, which includes a link to the product being marketed.