You have to find motivation for blogging yourself. There are no two ways about it.
That's because even though blogging is an extremely rewarding experience, it can be difficult to maintain enthusiasm and momentum over time.
As a blogger, you need to be imaginative, and consistent. And this can feel like a tall order at times.
Yet, there are several tried-and-true methods you can employ to find motivation for blogging and keep the fire going.
In order to stay dedicated to their goals and maintain focus, bloggers need motivation. It helps them in overcoming difficulties and writer's block. Moreover, it contributes to a regular flow of excellent content. Motivation also pushes bloggers to engage with their audience and build their brand.
In this post, we'll discuss some great techniques for maintaining your blogging motivation levels high.
Here are some quick methods to stay motivated for blogging.
1. Establish Attainable Blogging Goals.
2. Create A Content Calendar for Blogging
3. Join A Blogging Community.
4. keep Learning As A Blogger
5. Take Pauses From Blogging
6. Track Your Blogging Progress
7. For Optimal Inspiration, Focus On Your Passions.
But before that what do the great bloggers say about motivation for blogging?
---
Blogging Quotes From The Great Bloggers
Here are some interesting quotes on motivation for blogging by some famous bloggers:
A blog is only as interesting as the interest shown in others. — Lee Odden
Don't try to plan everything out to the very last detail. I'm a big believer in just getting it out there: create a minimal viable product or website, launch it, and get feedback. ~Neil Patel
Don't focus on having a great blog. Focus on producing a blog that's great for your readers. — Brian Clark
The first thing you need to decide when you build your blog is what you want to accomplish with it, and what it can do if successful. — Ron Dawson
Not only are bloggers suckers for the remarkable, but so are the people who read blogs. — Seth Godin
---
Find Motivation For Blogging By Setting Achievable Goals
Setting attainable goals is one of the most important things you can do to find motivation for blogging.
Maintaining motivation and concentration can be considerably simpler when you have a distinct goal in mind.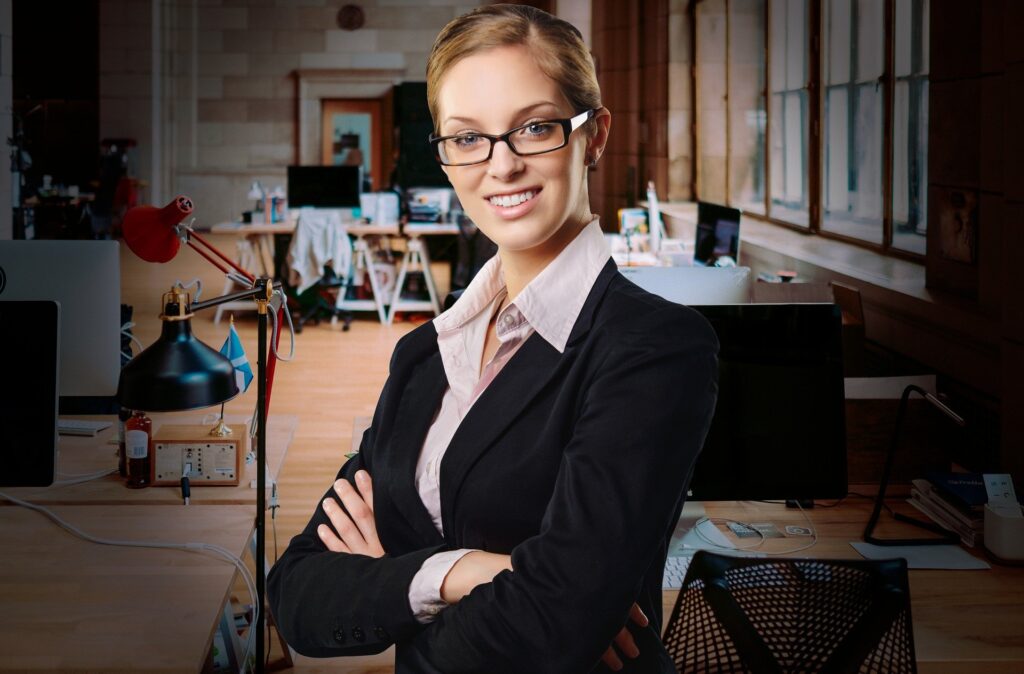 So here's what you need to do. Take the time to consider what you want to achieve with your blog, and then divide those objectives into smaller, more manageable steps.
This might help you stay motivated by providing a sense of progress and accomplishment while you pursue your goals.
Here Are Six Motivating Goals For Blogging:
1. Improve website traffic:
One of the key purposes of blogging is to increase website traffic.
By creating entertaining and high-quality content, you can attract more visitors to your website and increase your chances of converting them into customers.
2. Increase brand recognition:
Blogging can help you create your brand and increase the visibility of your business among your target market.
Successful and top bloggers find their motivation for blogging in brand building the most. Also, by constantly producing great content, you can earn your audience's trust and establish yourself as an authority in your field.
3. Lead generation:
Blogging can be a useful strategy for generating leads.
Through opt-in forms and calls-to-action, you can collect potential customers' contact information (like email addresses) if you provide them with valuable content.
Make Your Content Engaging With These Guaranteed Strategies
4. Engage your target audience:
You will also find motivation for blogging when you're able to engage with your target audience.
Blogging is an excellent method for interacting with your target audience and constructing a community around your blog.
Encourage your audience to write comments, share your material on social media, and take part in niche-related discussions.
5. Enhance search engine ranks :
Regularly generating high-quality blog content can assist in boosting a website's search engine rankings.
You can boost your website's exposure in search engine results pages (SERP) by employing relevant keywords and delivering good content.
6. Give value to your audience:
The ultimate purpose of blogging is to bring value to the readership.
You can generate brand loyalty and a positive reputation by writing articles that are useful, educational, and amusing.
---
The Importance Of A Content Calendar
Creating a content calendar is another wonderful approach to keeping motivated as a blogger.
What you need is a schedule of the blog posts you intend to write, including the days you intend to publish them.
Having a content calendar will help you stay organized and on track when it comes to content creation.When you have a clear understanding of what you need to write, itis is much simpler to stay motivated and create good blog content.
How To Create A Content Calendar
1. Decide on a frequency:
The frequency of posts on a blog can vary and should be determined by the blogger's priorities, available resources, and time commitment.
I recommend regular updates to your content. These updates could be once daily, once weekly, or once monthly.
This helps to keep readers engaged. But make sure you keep a balance between quantity and quality.
It is preferable to post high-quality content less frequently than to post low-quality content frequently.
The first priority is to create content that is relevant, and beneficial to the target audience.

▪ Daily Posts, Or Less?: How You Can Choose the Best Blog Posting Frequency
2. Choose your themes:
Choose a few topics or categories for your blog. They could be broad or specific.But they must be consistent with the main subject of your blog.
3. Choose important dates:
Keep an eye out for future events, occasions, or other dates that are related to your blog.
They can provide you with ideas for blog post subjects and allow you to schedule content in advance.
4. Create a list of potential ideas
Identify your topics and important dates. Then come up with blog post concepts that correspond to each of them.
Think about the topics that your target audience would find interesting.Also, consider what kind of content will help you reach your goals
5.Make topics a priority:
Sort your ideas into categories based on their potential impact and timeliness.
By doing this, you can make sure that you're paying attention to the most crucial issues first.
---
Join a blogging group.
Blogging can sometimes feel like a solitary activity, but it need not be.
You can join a variety of blogging communities to interact with other bloggers and receive support and encouragement.
These communities can give a plethora of tools and information, in addition to chances for collaboration and networking with other bloggers.
By joining a blogging community, you can find motivation for blogging by interacting with others who share your interest in blogging.
How to join a blogging community
A terrific way to meet other bloggers, gain new skills, and expand your readership is to join a blogging club. Blog groups like Becoming a Blogger, Awesome Bloggers, or Adventures in Blogging are good places to start with.
Here is the regular process for joining a blogging group:
Steps
Actions
1. Research groups for blogging:

Start by looking at online blogging communities that fit your interests or niche.
You can find them on social networking sites like Reddit, LinkedIn, and Facebook.
To identify related groups, you can also use search engines like Google.
2. Study the group guidelines:




Read the group guidelines carefully before joining to learn what is expected of participants. Ensure the regulations are reasonable and in line with your objectives and beliefs.
3. Requesting membership:

Send a request to join a group once you've found one you like.
Most groups will give you the choice of applying or requesting to join.
Before granting your request, certain groups might ask you a few questions.
4. Make an introduction:

Introduce yourself to the other members of the group once you have been accepted.
Inform them of your identity, what you do, and the benefits you anticipate from the organization.
5. Take part in conversations:

Start contributing to the conversations by offering your opinions. You can build a relationship with other bloggers and prove to the community that you are a significant contributor by doing this.

6. Adhere to the group's rules:

Honor other group members and the group's rules at all times.
Be careful not to overpromote yourself or spam.
Keep in mind that everyone in the group is there to support one another in growing.
---
Continue growing and learning As A Blogger
As a blogger, it is essential to continue learning and developing.
There is always more to learn about blogging, whether it's new writing skills, new methods for promoting your material, or new tools and technology to help you run your blog.
By remaining inquisitive and receptive to new concepts, you can maintain your motivation by consistently challenging yourself and improving your knowledge and abilities.
To stay current with industry trends and maintain relevant and original material, it's critical for bloggers to continuously learn and grow .
How to Keep Learning To Keep Blogging Better:
1. Go to seminars for bloggers:
An excellent method to gain knowledge from subject matter experts.
Make connections with other bloggers, and remain current on emerging trends and strategies is to attend blogging conferences.
2. Enroll in online classes:
There are several online courses that can help you get better at writing, SEO, social media, and other things.
You can choose from a variety of courses on websites like Udemy, Coursera, and Skillshare.
3. Stay updated with blogging-related sites:
You can stay up to date on the newest trends and blogging best practices by reading publications like blogs, newsletters, and journals.
4. Connect with related bloggers:
By forming connections with other bloggers, you can benefit from their knowledge and perspectives. Participate in online forums, go to local blogging events, and join social media blogging organizations.
5. Try new things and experiment:
Don't be scared to experiment with your material and attempt new things. This might assist you in developing fresh strategies for engaging your audience and writing abilities.
6. Analyze the necessary data:
Use data analytics tools to monitor the effectiveness of your blog and pinpoint areas for development. Making data-driven judgments can help you understand what's working and what isn't for your blog.
You can keep your content interesting and entertaining. This also helps you find motivation for blogging because you stay one step ahead of the competition.
And you do that simply by continuing to learn and develop as a blogger.
---
Take Breaks When Necessary.
Blogging can be psychologically and physically taxing, so it's crucial to take breaks when necessary.
Take a vacation from blogging to replenish your batteries if you're feeling burned out or overloaded.
This may involve taking a day off from writing, going for a walk, or engaging in other activities that help you unwind and relax.
When you take necessary pauses, you can avoid burnout and maintain long-term motivation.
Planning For A Break:-
Planning Points
Procedure
1.Organize beforehand:






Plan ahead and have your blog ready for the break before taking one.
Inform your audience that you will be taking a break. Tell them when you will return from your break.
A blog article or a social media announcement can do this.
2.Plan your posts:

Plan ahead and plan some posts if you want to keep your blog active while you're away.
This will provide you with some breathing room and keep your blog active.
3.Set a deadline:

Establish a time limit for your break.
This could last a few hours, a few days, or even a few weeks.
A time limit will keep you focused on taking a break. It will also prompt you to return on a due date.
4.Unplug from social media:

Disconnect from your blog and social media accounts while you are away.
Stay away from checking your emails, answering comments, and updating your social media. This helps you to completely unplug and recharge.
5.Take part in relaxing pursuits:

Take advantage of your break to partake in other enjoyable activities.
Read literature, travel, spend time with family and friends, or engage in a hobby.
This kind of break eventually helps you find motivation for blogging. This is especially crucial when you feel the monotony of content creation overwhelming
6.Think back and make future plans:


Take advantage of your break to reflect on your blogging career so far.
Make future plans.
Consider what you want your blog to accomplish.
Spend time contemplating any necessary adjustments,or any fresh concepts you wish to investigate.
---
Monitor Your Blogging Progress
Tracking your success is another approach to maintaining motivation as a blogger.
Monitoring progress involves monitoring your blog's traffic and interaction stats. By tracking your progress, you can see how far you've gone and celebrate your accomplishments along the way.
This can be an excellent approach to maintaining your blogging motivation by providing a feeling of accomplishment in your work.
---
Focus On Your Passion
As a blogger, it is essential to focus on your interests and passions.
Blogging should be a source of happiness and satisfaction. And it's a lot simpler to maintain motivation when you're writing about topics that actually excite you.
Take the time to consider your interests, and then concentrate your blogging efforts on those areas.
When you write about topics you enjoy, it is much simpler to remain motivated and involved.
---
FAQs
1. How do bloggers stay motivated?
Establishing goals can be an amazing option to find motivation for blogging. In fact, it's a popular piece of advice in motivating articles.
Yet goals by themselves are insufficient. Once your goals are established, you must determine how to reach them and then include that plan in your daily and weekly to-do lists.
2. How can you make your blog attractive to readers?
Employ a friendly tone of voice: For your material to be more relatable and interesting, write in a conversational style.
Use visual content: To make your content more captivating and aesthetically attractive, use photos, infographics, and videos.
Include headers and subheadings: To make your text easier to read and to break it up, use headings and subheadings.
Engage with your audience: To create a community around your blog, respond to reader comments and interact with them.
3. How do I motivate myself to blog?
1. Never stop trying and never give up.
2. Consider the success frequent blogging will bring you.
3. To improve as a blogger, write regularly.
4. Initially, concentrate more on content creation than your analytics results.
5. Create an editorial schedule.
6. Go to it immediately and stop putting it off.
4. How can you find motivation for blogging when you're feeling unmotivated?
1. Ignore people who undermine you or reduce your motivation.
2. Blog out of passion and for you.
3. Don't blog only to make money.
4. Make sure every blog article helps at least one person online before posting it.
5. How do I start a blog for free?
Here are the top free blogging platforms you can use right now to launch your own blog:
· Wix (www.wix.com)
· WordPress (www.wordpress.org)
· LinkedIn (www.linkedin.com)
· Weebly (www.weebly.com)
· Medium (www.medium.com)
· Ghost (www.ghost.org)
· Blogger (www.blogger.com)
· Tumblr (www.tumblr.com)
---
Related Posts
---
Conclusion
In conclusion, there are numerous reasons to find motivation for blogging as a blogger.
People can contribute their knowledge and experience on a variety of topics through blogging. In every type of niche, it can be a powerful tool to exchange knowledge and put skills on display.
The main benefit of blogging is that it helps people establish themselves as authorities in their professions and develop their own brands.
A loyal following is built by consistently publishing high-quality content and interacting with readers, which establishes you as an authority in your field.
It also provides chances for networking, community building, and interaction with people who share similar interests.
You must keep in mind that blogging is a creative outlet that gives you a platform for online self-expression. In the long run, blogging often becomes an excellent way to make money which is a superb motivation for blogging.