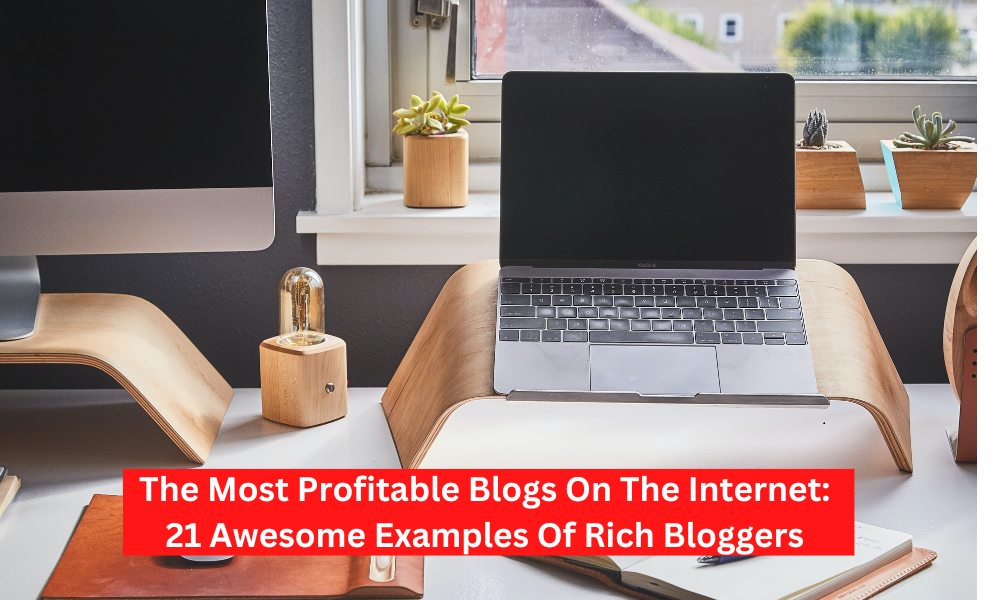 The most profitable blogs out there on the internet have succeeded only over finite a period of time.
And each one of these profitable blogs has a story behind them.
They also have a powerful message.
And that message is hidden between the lines of this post.
The fact is, that these blogs address a very important aspect of blogging. And that is the potential of blogging.
For the newbies who have a fluctuating motivation towards blogging, there is much to learn from what follows in this post.
Often, the favorite questions that newbie bloggers ask are "whether blogging can earn a full-time income?", and "whether blogging has a future?"
Now, most newbie bloggers ask such questions because they are unaware of the enormous potential of blogging.
However, I'm sure, the stories of the top 21 most profitable blogs in the article will help. At the very least they will bring a lot of hope and encouragement to all bloggers.
Most importantly this article will clear lingering doubts about the enormous power of blogging.
So without further ado, let's dive right in.
---
1. HuffPost.com (Erstwhile Huffington Post)
Owner(Ariana Huffington) HuffPost.com
The title of the highest-paid blogger in 2021 should go to Ariana Huffington.She is a co-founder of "The Huffington Post," which changed its name to HuffPost in 2017.
According to reports, HuffPost receives approximately 126 million visitors each month.
With figures like these, it's simple to understand why they are among the top-earning blogs worldwide.
The Launch Of This Most Profitable Blog
The Huffington Post was established in May 2005.
Initially, HuffPost served as a blog and analysis platform, as well as a rival to news aggregators like the Drudge Report. In those days Arianna Huffington, Andrew Breitbart, Kenneth Lerer, and Jonah Peretti were the founders.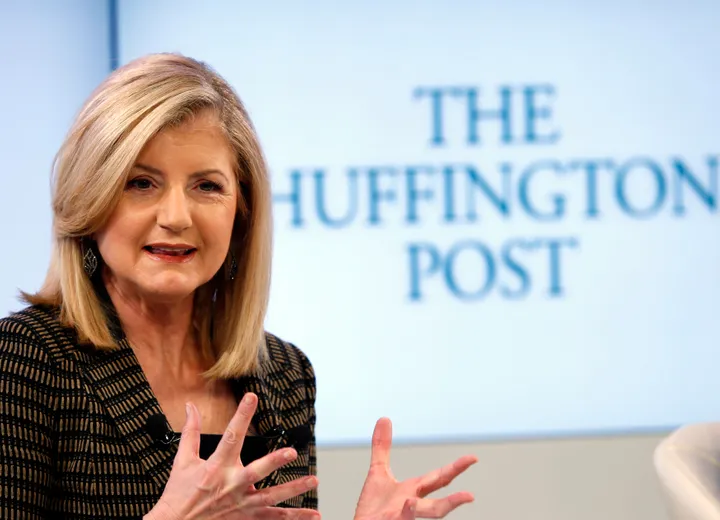 It was only after 2005 that HuffPost became well-known and gained worldwide popularity when Ariana created a full-fledged media empire in 2011.
Incidentally, banner-based sponsored advertisements are the main source of revenue for the Huff Post.
The Uniqueness Of Huff Post
When the blog first started, it served as a news source for breaking news.
And at this stage Bloggers and journalists worked free of charge and published multiple posts, initially.
Amazingly, many of these guest post articles went viral. This is how the blog gained popularity thanks to the content, which attracted thousands of daily viewers.
Now this may sound a bit odd, but during those days it was pretty usual for the site to publish 100 posts per day!
And as the site grew, more categories and stories were added to it.
Eventually, traffic started increasing with time. And HuffPost became one of the biggest and most profitable blogs, and a well-known website in the world.
Site DA- 94
Earnings- $250m per year
Main Revenue Source- banner-based ads
---
2. TimothySykes.com (One Of The Most Profitable Blogs)
Owner (Timothy Sykes)– TimothySykes.com
TimothySkykes.com was founded and launched in 2007 by Tim.
Essentially, Timothy Sykes is a trader of penny stocks.
Incidentally, during his college years, Tim started his wealth generation journey by earning $1.65 million. And this he did purely by turning a $12,415 Bar Mitzvah gift into a huge day trading profit.
Today, on his blog, he educates people about the fundamentals of stock trading strategies, key patterns, and scam-free investing with a primary focus on the finance niche.
One of the most well-known and successful bloggers in the world, Tim Sykes, makes a fortune selling courses.
These courses teach people how to trade and sell penny stocks.
The best part is, Tim has more than 1.2 million followers. This enables him to earn a respectable amount of money each month.
He continues to share his work on social media and obtain sponsored ads.
The Uniqueness Of TimothySykes.com
His marketing acumen helps him position his blog as one of the most profitable blogs on the internet. This way his popularity has increased significantly as a result of his marketing talent alone.
He creates high-caliber trading-related content and uses sophisticated lead-nurturing techniques to grow his email list.
By entering your email, you can access blog posts, videos, interviews, and a free challenge from him.
Site DA- 94
Earnings- $120 million per year
Main Revenue Source- selling courses and coaching.
---
3. Engadget.com
Owner (Peter Rojas) –Engadget.com
Peter is a big name in establishing one of the most profitable blogs(Engadget.com) dealing in the tech space.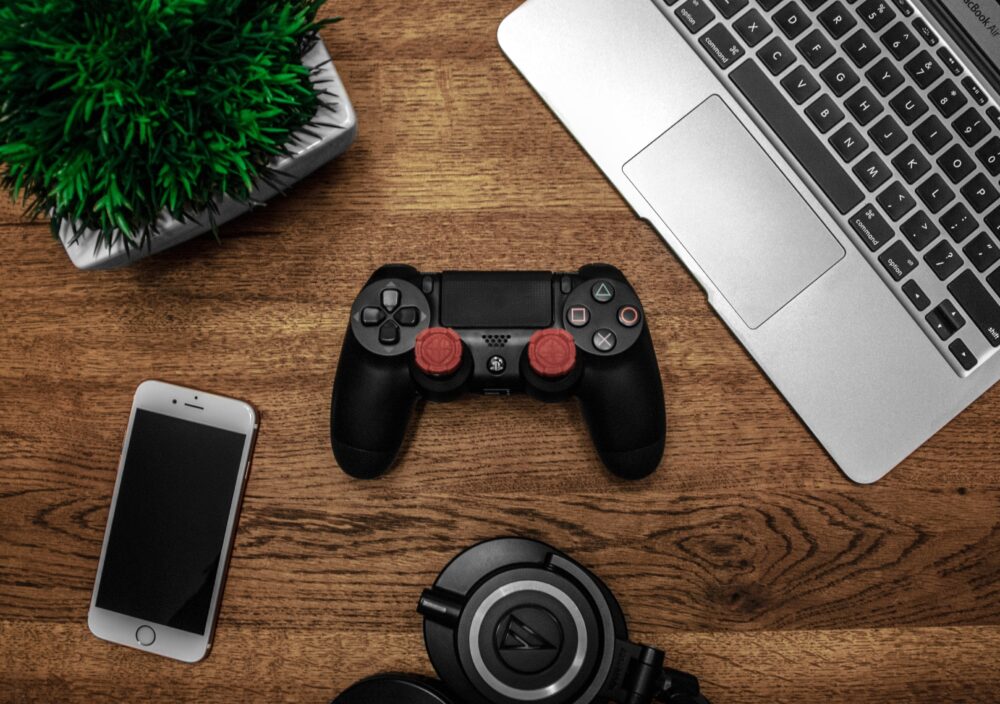 In fact, Peter has been an early starter and has been active in the blogging community since 2004.
Entertainment, gaming, events, gear, and reviews of consumer electronics are some of his most well-liked specialties.
Rojas earns a significant portion of its money from direct advertising.
The Uniqueness Of Engadget.com
Peter Rojas established Engadget as a leading revenue-generating blog in the technology sector in 2004.
On his blog, he wrote reviews and articles about various gadgets and consumer electronics.
He had previously worked for a different tech website called Gizmodo, and hence he could make the most of his prior experience.
Reviews and information on a variety of electronic gadgets, including laptops, headphones, smart-watches, are his USP.
Site DA -94
Earning – $120 million annually
Main Earning Source- direct advertising.
---
4. Visit Perezhilton.com
Owner (Perez Hilton) – Perezhilton.com
Hilton's blog is well known for featuring celebrity gossip.
Like other high-earning bloggers, Perez Hilton generates a sizable portion of his income from direct advertising.
His real name is Mario Armando Lavandeira Jr., and he receives handsome payments from a number of sponsors in exchange for promoting their goods or services on his website.
The revenue comes through Google Adsense and other forms of advertising on his website, television programme, and radio station.
The Uniqueness Of Perezhilton.com
What makes him unique is finding inside information on famous people. And then regularly posting this information on his blog increases blog traffic.
Specifically, Perez Hilton has become well-known due to his outspoken persona, which frequently draws criticism for being insensitive.
He uses simple methods for monetization, and the popularity of his blog contributes to his financial success.
Site DA-94
Earning – $40 million per year
Revenue source- sponsorship and direct advertising.
---
5. Theblondesalad.com
Owner (Chiara Ferrangi) –Theblondesalad.com
The Blond Salad, a well-known fashion label, is owned by Chiara Ferrangi. She is an Italian blogger, entrepreneur, model, and fashion designer.
Through her blog The Blonde Salad, Chiara has worked with a number of clothing and cosmetics companies.
The Forbes "Top Fashion Influencers" list placed Ferragni at the top in September 2017.
Since she started her own blog in 2009, she has inspired a number of women to start their own blogs.
Early in her career, she wrote blogs about her mother's life, earning money, and home life.
Later on, though, she introduced something fresh and alluring that drew the audience to her blogs focused on fashion and lifestyle.
Site DA- 94
Earnings- – $35 million per year
Revenue source- sponsorship and direct advertising.
---
6. Moz.com
Owner (Rand Fishkin)– Moz.com
Moz, one of the most well-known websites, is supported by the largest community of SEO specialists on the planet.
When Rand Fishkin founded and established the brand, the main objective was to aid SEO.
As a result, the focus is on link building, inbound marketing, and content marketing tool development.
Numerous bloggers received a lucrative opportunity from Fishkin, who also assisted them in increasing their profits.
He did that mainly by raising the profile and effectiveness of their blogs.
The Uniqueness Of Moz.com
To earn the customer rather than buy them is one of Moz's company mantras.
And this has contributed to their status as a well-liked resource for many business owners.
On all subjects pertaining to digital marketing, SEO, and content marketing, Moz offers insights, how-to guides, and research.
Thousands of readers of the SEO blog, gain knowledge from almost every article they publish.
Site DA- 94
Earnings- – $35 million per year
Revenue Source – subscription services for software.
---
7. CopyBlogger.com
Owner (Brian Clark) –CopyBlogger.com
In 2005, Brian Clark, a British playwright and television writer, founded and launched CopyBlogger. Eventually, Brian became well-known for this unique site.
Traveler, author, and businessman, Clark established this website for the midlife reinvention newsletters "Unemployable" and "Further."
Currently, it serves as a community of educators who offer practical advice to freelancers and solopreneurs.
What Makes Copyblogger.com One Of The Most Profitable Blogs?
Brian had the mentality to research the market and determine the urgent issues and pain points of his readers.
As a result, he could create content and products that his target market was interested in.
Interestingly, this was mainly content meant to teach about content marketing.
Today, Brian uses the standard marketing strategy of providing a free incentive to join his email list before targeting you to buy the courses.
Site DA- 94
Earnings- – $32 million per year
Revenue Source – courses and memberships.
---
8. Mashable.com
Owner (Pete Cashmore)-Mashable.com
One of the highest-paid bloggers in the entire world, Pete Cashmore launched Mashable in 2005
And he turned the blog into one of the most profitable blogs in the multi-niche category.
Later, Cashmore sold Mashable in 2017 for an estimated $50 million.
Besides, Pete was also recognized for one of his exceptional blogs,"Amplify," which was primarily dedicated to promoting racial equality.
Here, he drew specific attention to relevant issues, encouraging appropriate action.
The Uniqueness Of Mashable.com
This blog provided a wide range of topics to the audience. This included tech, social, entertainment, science, and travel-related topics.
Site DA- 94
Earnings – $30 million per year
Revenue Source – ads and affiliate marketing.
---
9. Sarahtitus.com
Owner (Sarah Titus)- Sarahtitus.com
The target market for Sarah's work is all the attractive moms who want to work from home.
Her blogs inform stay-at-home moms about the best ways to make money while they take care of the housework.
Affiliate marketing and the sale of printables on her website are the main sources of her income.
In fact, her specialty encompasses a wide range of lifestyle topics in addition to parenting.
Moreover, reading her blogs will also motivate you to start writing and earn quick, simple, and secure cash. Not just that, her writing encourages readers to strike a balance between their personal and professional lives.
Site DA- 94
Earnings- – $25 million per year
---
10. Melyssagriffin.com
Owner (Melyssa Griffin) –Melyssagriffin.com
Blogger and well-known intrapreneur Melyssa Griffin began her career as a blogger in 2013. And in the initial stages her blogs typically discussed entrepreneurship, and money-making.
However, subsequentlyshe also helped her audiences develop and put into practice a solid business strategy.
Revenue Source – Affiliate marketing & sale of printables.
Melyssa has a distinctive writing style that appeals to a wide range of readers.
She makes a sizable monthly income from the sale of her online courses, the promotion of her podcasts, and other programs.
Then as time went by, she launched a new business called "Limitless Entrepreneur".
This actually enabled lots of people to make podcasts and turned into one of her main sources of income.
The Uniqueness Of Melyssagriffin.com.
Melyssa has the ability to strike a chord with her readers and uplift them, motivate them and inspire them with enthusiasm. Owing to this ability, Melyssagriffin.com has eventually evolved into one of the most profitable blogs today
Site DA- 94
Earnings- – $25 million per year
Revenue source- podcasts and courses.
---
11. Smartpassiveincome.com
Owner(Pat Flynn)–Smartpassiveincome.com
Pat Flynn, one of the highest-paid bloggers, has amazed many readers with his suggestions for earning passive income while maintaining a job or business.
Interestingly, Pat launched the website "smartpassiveincome.com," which quickly gained enormous popularity because of his insights based on hands-on experience.
But the amazing part is that soon after its launch, within a few months, the site's monthly traffic and visitor count exceeded 300,000.
Most visitors to the website come to checkout passive income-earning options.
His sales of affiliate products like ConvertKit, Bluehost, published e-books, and online courses account for a sizeable portion of his income.
The Uniqueness Of Smartpassiveincome.com
What makes Pat stand out is his warm demeanor and his capacity for trust. Added to that is his breadth of expertise in the area of passive income. All these work as a great USP in the online market. And primarily due to this, he has become a trusted source for millions of viewers looking for online income opportunities.
His successful blog offers a straightforward approach, explains the situation to you, and instructs you on what to do.
Site DA- 94
Earnings- – $25 million per year
Earning Source- Affiliate marketing, podcasts, courses.
---
Annual Income :21 Most Profitable Blogs
Blog Name
Owned By
Earning Per Year
Revenue Source
1.HuffPost.com
Arianna Huffington
$250m
Banner-based ads
2.Timothysykes.com
Timothy Sykes
$120m
Selling courses
and coaching.
3.Engadget.com
Peter Rojas
$120m
Direct advertising.
4.Perezhilton.com
Perez Hilton
$40m
Sponsorship and direct advertising.
5.Theblondesalad.com
Chiara Ferrangi
$35m
Advertising
6.Moz.com
Rand Fishkin
$35m
Subscription services for software
7.CopyBlogger.com
Brian Clark
$32m
Courses and memberships
8.Mashable.com
Pete Cashmore
$30m
Ads and affiliate marketing
9.Sarahtitus.com
Sarah Titus
$25 m
Affiliate marketing & sale of printables
10.Melyssagriffin.com
Melyssa Griffin
$25 m
Podcasts & sale of courses
11.Smartpassiveincome.com
Pat Flynn
$25 m
Affiliate marketing, podcasts, courses
12.TechCrunch.com
Michael Arrington
$22 m
Advertisements
13.Eofire.com
John Lee Dumas
$20 m
Podcasts, affiliate marketing, digital product
14.Itsalovelylife.com
Heather Delaney Reese
$20 m
Affiliate marketing, and blogging courses
15.Goodfinancialcents.com
Jeff Rose
$16 m
Digital products, and affiliate marketing.
16.Abeautifulmess.com
Elisa Larson and Emma Chapman
$15 m
Ads about digital marketing
17. Caradvise.com
Alborz Fallah
$15 m
Sponsorship deals and advertising.
18.Makingsenseofcents.com
Michael S. Gardner
$15 m
Digital product, ads, and affiliate marketing.
19.Createandgo.com
Alex Nerney and Lauren
$12m
Digital product, sponsorships, affiliate marketing
20.Smartblogger.com
Jon Morrow
$12m
Digital products and courses
21.Nerdfitness.com
Steve Kamb
$12m
Online training,coaching,and affiliate products
---
12. TechCrunch.com
Owner (Michael Arrington) –TechCrunch.com
In 2005, Keith Tears and Michael Arrington launched the TechCrunch blog.
It is one of the most well-known American publications that covers Silicon Valley, startups, and the venture capital industry.
They include data from leading corporations like Apple and Uber. Additionally, the blog will have news for you to read if something is published, updated, or about to happen.
Small wonder then, that since the debut, their traffic has skyrocketed, and now millions of people read their blogs each month.
The Uniqueness Of TechCrunch.com
On their blog, TechCrunch offers advice and the most recent information on business start-ups.
The real secret behind this blog, like most profitable blogs, is creating content that is relevant to the business and the products it is selling.
Michael's advice for other bloggers is one must be an authority on technology and cultivate excellent relationships with tech firms.
Site DA- 94
Earnings– $22 million per year
---
13. Eofire.com
Owner (John Lee Dumas)-Eofire.com
Award-winning businessman and blogger John Lee Dumas rose to fame after starting the excellent podcast "Entrepreneurs on Fire."
As it is more commonly known, EO Fire began as a podcast featuring interviews with renowned businesspeople.
John Lee Dumas first started listening to podcasts while driving to his job. The inspiration to launch his own podcast first struck him during such a commute.
He has conducted over 1800 interviews with a number of prosperous businesspeople, including Gary Vee, Tony Robbins, Barbara Corcoran, and others.
In the process of his interviews, he makes a tonne of money from podcast sponsorships, digital product sales on Amazon, and affiliate marketing.
His daily publication of podcasts allows the audience to connect with him, which is beneficial to him and highly profitable.
Today, John is a very well-liked blogger who releases podcasts every day.
This distinguishes them because it is difficult to post a new podcast every day of the week, let alone one that is fresh and original.
Site DA- 94
Earnings- – $20 million per year
Revenue Source- podcasts, affiliate marketing, digital product sales.
---
14. Itsalovelylife.com
Owner (Heather Delaney Reese)- Itsalovelylife.com
The blog "Itsalovelylife" was founded by a travel freak couple, Heather Delany Reese and Pete Reese, in 2014.
In fact the family still travels almost for six months a year
Itsalovelylife.com deals with luxury family travel, exotic vacations, and exciting ways to make family vacations memorable.
The blog also covers aspects related to blogging itself. And this is a big game changer.
Viewers flock to this blog by the thousands for their tips on blogging, and how to start the most profitable blogs.
They also run courses on successful blogging that help people make huge profits.
And the best part is that throughout their exciting blogging journey they have earned tons of money from affiliate marketing, and paid courses.
Site DA- 94
Earnings- – $20 million per year
Revenue Source- affiliate marketing, blogging courses.
---
15. Goodfinancialcents.com
Owner (Jeff Rose)-Goodfinancialcents.com
Jeff Rose created his blog Goodfinancialcents.com mainly with intention of helping people gain financial knowledge.
Today he is among the best YouTubers, besides being a certified financial planner as well.
He freely quotes his personal experiences and ups and downs in his financial investments.
Besides, Jeff is doing enormous service to his audience by helping them carve financial strategies and financial plans for their lives.
No wonder he has turned Goodfinancialcents.com into one of the most profitable blogs in his niche.
By helping readers to make smart financial decisions, Jeff has made decent money for himself as well.
His income comes from multiple sources, including sponsored posts, paid ads, digital products, and affiliate marketing.
Interestingly, he also runs courses on blogging.
His book "Soldier Of Finance" helps scores of investors in making astute financial choices.
Site DA- 94
Earnings- – $16 million per year
Revenue Sources – digital products, and affiliate marketing.
---
16. Abeautifulmess.com
Owners (Elisa Larson and Emma Chapman)– Abeautifulmess.com
The website A Beautiful Mess is a lifestyle blog that offers detailed instructions for DIY projects, crafts, and simple recipes.
The blog also talks about everyday issues like wardrobe decisions, and lifestyle, and how to solve them.
Interestingly, this is one of the most profitable blogs among the multi-niche community.
And the successful owners are Elisa Larson and Emma Chapman.
The bulk of their revenue comes in through ads associated with digital or marketing products.
The main tenet of these sisters' award-winning platform, is to create content while sitting at home.
Site DA- 94
Earnings- – $15 million per year
Revenue source – ads about digital marketing
---
17. Caradvise.com
Owner (Alborz Fallah)–Caradvise.com
A multimillionaire blogger and businessman, Alborz Fallah founded CarAdvice in 2006.
His success in converting his passion for cars into a business is an inspiration.
Alborz has developed CarAdvice into one of the most profitable blogs in the auto niche over the years.
It is understandable why this website is regarded as the most trustworthy for giving users reviews of cars. The reason his pure passion for cars flows out through his content.
He rakes in a sizable sum of money from sponsorship deals and advertising.
Every now and then, their team releases content that appeals to car enthusiasts and people looking to buy a new or used car.
Site DA- 94
Earnings- – $15 million per year
Revenue source – sponsorship deals and advertising.
---
18. Makingsenseofcents.com
Owner (Michelle Schroeder Gardner)–Makingsenseofcents.com
It would be impossible to discuss finance without mentioning Michelle Schroeder Gardner.
Michelle is the founder of Making Sense Of Cents and it's among the most profitable blogs in the financial niche.
The primary topics covered in "Making Scents of Cents" are personal finance, including how to achieve financial independence. He also throws light on paying off student loans, money-management advice, and resource organization.
This blog makes a staggering amount of money from digital product sales, sponsorships, ads placed on her blogs, and affiliate marketing for companies like Bluehost.
Site DA- 94
Earnings – $12 million per year
Revenue source – digital product, ads, and affiliate marketing.
---
19. Createandgo.com
Owners (Alex Nerney and Lauren)– Createandgo.com
Early in their blogging careers, Alex and Lauren started making six-figure incomes.
The blog createandgo.com by Alex and Lauren identifies an easy-to-follow strategy for starting and running profitable blogging businesses.
It should come as no surprise that many people who want to succeed as bloggers find this blog to be a blessing.
Their blogs' digital product sales, sponsorship deals, and advertisements for other products and services – all contributed to their income.
Additionally, affiliate marketing further helped bring in sizable sums of money.
They also have a health and wellness website that, within a short period of time, attracted a substantial number of visitors.
It became one of the most profitable blogs because it followed the proper strategy, produced content that was relevant to its target market, and carried it out.
Site DA- 94
Earnings – $12 million per year
Revenue Source- digital product, sponsorships, affiliate marketing
---
20. Smartblogger.com
Owner (Jon Morrow)–Smartblogger.com
Jon Morrow is the creator of one of the well-known websites, Smart Blogger.
There he discusses tips and inspiring content that can help one become a successful blogger.
The best way to describe Jon is "Mr. Invincible".
Here's why.
Jon has been permanently confined to a wheelchair because of a rare ailment called muscular dystrophy. As a result of that, he can't feel any of his body parts except his face.
What makes Jon Morrow special?
Because of his condition, he uses speech recognition software to write his blog posts. And he uses his lips to move the mouse. This is extraordinary determination.
The best part is when he first started his blog, a lot of people followed him and joined his email list because of his story, and particularly because of his writing skills.
Because of how compelling his writing was, he was able to sign up thousands of readers before his official launch in 2012, and his blog already had a significant amount of traffic at that point.
The most admirable achievement is that one of the most profitable blogs on content creation is the baby of an invincible spirit like Jon.
He has multiple resources for income such as reports, cheat sheets, and webinars, and he offers his courses for sale too.
Site DA- 94
Earnings – $12 million per year
Revenue Source- digital products and courses
---
21. Nerdfitness.com
Owner (Steve Kamb)–Nerdfitness.com
Steve Kamb is well known for his outstanding work in the fitness and health sector.
In his blog channel titled "Nerd Fitness," he discusses fitness hacks and tips.
His YouTube channel attracted millions of viewers not long after he started Nerd Fitness.
The before-and-after photos of his clients were his USP. It's very likely that this one aspect has made Nerd Fitness into one of the most profitable blogs in the fitness category.
These images helped establish the client's transformation and validate his content. This further demonstrated the effectiveness of his courses.
Steve attracted a large audience thanks to his excellent work. He also runs numerous online training sessions, coaching programs, and gives the audience affiliate products and fitness training.
Interestingly, he has even started teaching people how to live happy and content lives through paid courses.
Site DA- 94
Earnings – $12 million per year
---
Common Characteristics Of The Most Profitable Blogs
Now having pored over a wide cross-section of the most profitable blogs in various niches one thing definitely stands out. That is the common characteristics among them. Let's take a look:-
Top bloggers are industry leaders.
They have a broad perspective and concentrate on the big picture.
Focus on productivity and ongoing development.
These bloggers realize that part of success is knowing when to abandon and when to keep going.
The best bloggers accurately assess the value they offer and set their pricing policy.
Often the best bloggers recognize the viewpoints of their intended audience and produce outstanding content in response.
They have significant investments in search engine optimization.
They entrust and outsource.
They use automation to make the most of their workforce, time, money, and other resources.
---
Methods Of Earning Full-Time Income From Blogging
Blogging for a living is not a get-rich-quick scheme.
As long as you create the appropriate content that your target audience wants to read, and use the appropriate channels to market your blog, you'll be successful.
The examples in this post will inspire you in turning your blog into a successful business because it takes dedication, passion, and perseverance to do so.
Additionally, this guarantees that you can make money blogging full-time.
Numerous well-known blogs generate income online in various ways. This is commonly referred to as "monetizing" your blog.
With the right target audience, smaller blogs can easily generate a nice side income.
Many well-known blogs earn six- and seven-figure incomes.
The following are just some of the most popular monetization methods used by blogs all over the world.
Affiliate Marketing:
When someone clicks on your link and makes a purchase, you receive a commission. This is known as affiliate marketing. And it's a fantastic way to make money off your blog.
Interestingly, there are bloggers who have turned their sites into the most profitable blogs purely through affiliate marketing.
The only thing is you should know how to promote affiliate links the right way.
Advertisements:
By running advertisements, frequently through an ad network like Google AdSense one can earn well. Also, some bloggers sell advertisements to businesses directly.
Then there is AdSense to generate a decent income from.
In essence, AdSense is a publisher-to-advertiser ad network. Here, publishers (bloggers) connect the ad network with their websites.
Additionally, advertisers (companies) typically compete with one another to place ads on websites. Every time a visitor clicks on the advertisement after it has been posted on the website, the publisher is paid a portion of the advertiser's ad bid.
Interestingly, bloggers have even earned good incomes by placing AdSense on Blogspot.
Digital Products:
A digital product is a piece of online content that can be purchased and shared repeatedly online.
These products frequently include e-books, e-courses, MP3s, PDFs, movies, apps, and templates. Most of these are digital files that can be downloaded.
The best part is you can earn a lot of money by selling these digital products online. That too without having to physically restock warehouses.
Physical Products:
Physical products can be a great way to make money, despite their higher costs compared to digital ones. And the good news is you can sell physical products also from your blog.
What's more? Today with a plug-and-play type of website setup, starting a business with your WordPress blog is as simple as adding an online store.
Services:
Services are a great way to monetize your blog if you're a writer, photographer, coach, or someone similar.
You might even start a blog to help you market a service you already provide, like freelance writing or logo design.
Sponsorship:
Bloggers who receive compensation to write about specific products or brands on their blogs are known as sponsored bloggers.
In essence, blog owners publish on behalf of a company looking to showcase their information, products, or services to a specific audience of readers.
Brands and businesses in this process pay other bloggers to be featured on their blogs.
---
The Most Profitable Blog Niches In 2022
Knowing the most lucrative blog niches is the first step to ensuring that your blog is among the most profitable blogs on the internet.
You can start producing high-quality articles and making money off of your content once you identify a niche that aligns with your interests and supports your skill set.
1. Digital Marketing Niche
The shift toward social media began in 2005, according to PewResearch.org. Around 5% of Americans used social media at the time. By 2011, the percentage had reached 50%, and by 2020, the number of social media users in the USA had reached 72%.
Digital marketing encompasses a wide range of tactics, including social media marketing, influencer marketing, email campaigns, and search engine optimization (SEO).
More online businesses are turning to marketers' expertise as the eCommerce industry expands in order to expand their customer base, increase conversion rates, and generate revenue from their blogs.
Digital marketing is also crucial for personal branding on social media. And this aspect has a lot of potential, regardless of your educational background in business, or how adept you are on social media.
2. Physical Fitness Niche
More than ever, people are paying attention to their health and fitness.
The importance of daily exercise has been highlighted by the coronavirus pandemic.
People are therefore looking for more information on how to achieve good health.
In order to maintain a healthy weight and support a strong immune system, which is both helpful in battling an infection, a proper fitness regimen in conjunction with healthy eating is recommended.
Since many people are compelled to exercise at home due to the pandemic, online fitness classes have become increasingly popular.
Many people in this digital age look online for health and fitness advice. Fitness blogs are hence a very well-liked information source.
3. Personal Growth and Development
In recent years, self-growth has gained popularity. The reason is people are more concerned about their mental health now than ever before, which has increased interest in self-improvement and well-being.
If you have training in psychology, wellness coaching, or counseling, you might want to think about entering the self-care sector.
You can write about a range of subjects, including journaling, mindfulness practices, stress management, and morning rituals:
Self-help blogs can be a great source of inspiration and motivation that readers can use to accomplish life goals.
Some will help them come up with goals, while others will offer strategies for getting there.
5. Food and Recipe
The food market is already very crowded. Today, numerous blogs that offer diet guidance, meal plans, product reviews, and recipes can be easily accessed on the internet.
However, before the internet, the food media was dominated by large corporations like Meredith, Hearst, and Time Inc. They had fantastic magazines with a huge readership that brought in a tonne of cash. That was during the heyday of traditional media.
Food is still one of the most lucrative blog niches – an evergreen subject. And some of the most profitable blogs belong to the food and recipe category.
Besides, this niche offers a variety of sub-niches to explore, from quick and simple meals, to details on particular diets.
Home cooking is one food topic that has grown in popularity recently. In fact, during the pandemic, demand for online cooking courses increased by over 1,177%.
According to a survey conducted in November 2021, 43 % Gen X and Boomer internet users around the world used recipe websites or apps to get ideas for meals, compared to Gen Z and Millennial internet users, who used them only 38% of the time.
4. Individual And Business Investing
Personal finance has always been a profitable blogging niche. And some of the most profitable blogs online belong to this niche.
As a financial advisor, you can assist clients in making wise financial decisions, including retirement savings and investment selection.
For instance, the financial blog Making Sense of Cents provides a wealth of suggestions and guidance on everything from loan repayment to money management.
In this niche, you can make money through affiliate marketing and other methods in addition to helping people manage their finances.
The encouraging part is that people online are constantly looking for better ways to manage their finances.
6.Blogging and Making Money Online
There are about 600 million blogs out of over 1.7 billion websites on the internet today.
Besides, blogging, freelance writing, working as a virtual assistant, and even starting your own online business are all ready for expansion.
And to cater to this need there are a ton of blogs out there that assist people in making money online.
For instance, the blog Copyblogger.com supports the expansion of other bloggers and business owners' online ventures.
It's true that there is a sizable blog niche devoted to assisting individuals in breaking into the industry of blogging due to its recent surge in popularity.
As more people look into blogging as a means of income, you can offer your professional guidance to help them be successful.
---
FAQs
FAQ 1. who are the top four richest bloggers in the world?
The top four richest bloggers in the world are:
• Arianna Huffington-Earnings- $250 m per year
• Tim Sykes- Earnings- $120 m per year
• Peter Rojas- Earning – $120 m per year
• Perez Hilton-Earning – $40 m per year
FAQ. 2. Which are the most popular personal blogs?
Firstly, a personal blog is one that is maintained by a single author, who gives it a "personalized feel" by relating their own experiences.
They also publish posts in a conversational manner. And usually, personal blogs don't feature guest writers.
The top 5 popular personal blogs are:-
1. James Clear.com
2. Zen Habits.com
3. Riskology.com
4. Minimalist Baker.com
5. Mr. Money Mustache.com
FAQ. 3.What type of blogs make the most money?
You can make money blogging full-time. In actuality, making a living from blogging full-time isn't as challenging as it has been falsely portrayed to be.
Additionally, as long as people are interested in learning new things, blogs will always be in demand.
Some of the most profitable types of blogs are:-
1 Finance Blogs.
2 Travel Blogs.
3 Lifestyle Blogs.
4 Health and Fitness Blogs.
5 Beauty Blogs.
6 Fashion Blogs.
FAQ. 4. What is the best blogging platform to make money on?
A blogging platform is a program or service used by bloggers to publish and manage their content.
On occasion, users of the blogging platform can also create their own websites. Some other blogging platforms confine the writer to the platform's surroundings.
Here are some good platforms to blog on:-
1. WordPress.org.
2. Medium.
3. WordPress.com.
4. SquareSpace.
5. Ghost.
FAQ. 5. Is blogging profitable in 2022?
Today building a blog with a decent design has never been simpler, thanks to software like WordPress.
Also, because of its size and the number of contributors, blogging can now satisfy everyone's needs.
So for those who ask questions like, "are blogs still popular in 2022?" let me assure them with a loud "yes blogs are still popular".Blogs will always continue to be relevant, and blogs are still profitable.
In this context focusing on the future of blogging is more appropriate.
The fact is as long as bloggers keep creating valuable content, blogs will always be sought after.
FAQ. 6. Why isn't my blog profitable yet and why isn't it making money?
The most likely reason your blog isn't making money is that you lack discipline.
The majority of bloggers take the time to create goals, write plans, and set priorities. All of that is excellent.
However, they fail to achieve their objectives due to one important factor—they lack the perseverance to stick to their plans.
Even the most profitable blogs on the internet stick to consistency. It is the key to blogging success.
Besides this, there are a host of other reasons why your blog is not the most profitable one yet.
In case you want to know more, you can read the article "Reasons Why Your Blog Isn't Making Money(And The Best Remedies)"
FAQ. 7. What are the best strategies for making a blog profitable?
Every blogger is looking for the best strategies for selling on their blog.
The reason is that blogging can be a fulfilling hobby and a fantastic way to express your passion for a particular subject.
But let's be clear: whether pursued as a full-time job or a side business, it can also be a very profitable endeavor.Your blog can indeed become the most profitable one on the internet.
Remember, everybody (even the most profitable bloggers) started from scratch.
Also note, as a blogger, your content is everything.
Hence, your content must always add value, for your audience to spend time reading it. However, the good news is that there are a variety of blog post formats that can help you produce excellent content.
FAQ. 8. Can I make money from my blog by treating my blog as a business?
Yes, you can earn money by approaching a blog as a business.
In fact, seasoned bloggers will tell you that you should treat blogging like a business.
But remember, blogging for a living is not a get-rich-quick scheme.
You'll be successful only as long as you create the appropriate content that your target audience wants to read, and only as long as you use the appropriate channels to market your blog.
Essentially,you need dedication, passion, and perseverance, to turn your blog into a business,
FAQ. 9.Besides making money from my blog, what other purposes does blogging serve?
One of the best benefits of blogging is that it allows you to interact with the people who visit your website.
Just keep in mind that people love stories that have humanness in them.
And hence even if you do own the most profitable blogs on the internet yet, blogging allows you to show your own human side.
Sharing your own growth story is one of them. Just tell your readers how you struggled, developed, and ultimately succeeded. This always helps to draw them in.
Alternatively, you could be honest and upfront about your current flaws.
Besides this, there are other more profitable reasons for blogging by businesses and individuals.
Even just allowing feedback and posing a query to your readers at the end of your posts can help you build a personal connection with them.
FAQ.10.What type of blogs get the most traffic?
Getting traffic to your site depends on the niche, and your own knowledge and commitment. It is also dictated by your efforts at promoting your blog on social media. This is an important factor besides writing high-quality content.
However talking of trends, it is observed that lifestyle blogs achieve the highest traffic.
In fact, some of the most profitable blogs you can find online are lifestyle blogs. The reason is that they have a wide range of readers who are interested in subjects like politics, local news, culture, and the arts.
This provides the blogger with a variety of subjects to write about, which makes it simpler to plan their content strategy.
FAQ.11.How do I get more traffic to my blog?
The quantity of visitors to a website is referred to as website traffic. It is expressed in visits, also referred to as "sessions," and it measures how well a website performs.
Some methods of obtaining traffic for your website are:-
1. Be search engine friendly.
2. Produce top-notch blog posts.
3. Include internal links.
4. Create an email list.
5. Improve your site's speed.
6. Increase your social media reach.
7. Measure your performance.
Besides these, there are equally powerful methods for obtaining more free traffic to your website which can be applied without additional cost.
FAQ. 12. What is food blogging and which are the most profitable food blogs?
Food blogs discuss recipes as well as nutritional and health information related to food. Or they discuss ways to preserve food as well as how to turn raw materials into palatable foods.
They can basically cover any other food-related information or recommendations.
Food blogs can turn into the most profitable blogs by selling their own products, through affiliate marketing, through sponsorships, or from any other sources like those found in other niches.
Some of the top food blogs are :-
1. Love and Lemons
2. The Homesteading Family
3. Healthy Ambitions
4. Gluten-Free on a Shoestring
5. A Cozy Kitchen
FAQ.13.Which are the top 10 personal finance blogs?
The term "personal finance" refers to the ideas of budgeting, saving, and investing.
It also covers banking, setting up a budget, getting a mortgage, investing, buying insurance, planning for retirement, and paying taxes.
And one of the most profitable blogging niches is personal finance.
You can make money through affiliate marketing and other methods in addition to helping people manage their finances.
Some of the most profitable personal finance blogs are:-
1. Money Under 30
2. Get Rich Slowly
3. Frugalwoods
4. Oblivious Investor
5. Afford Anything
6. Millennial Money
7. Debt Roundup
8. Squawkfox
9. The Penny Hoarder
10. My Money Blog.
---
Related Posts
---
Conclusion
The long list of some of the most profitable blogs on the internet definitely proves something.
Firstly that blogging does generate a lot of income. And secondly, it is here to stay.
One common aspect we note is that successful bloggers from a wide range of niches have a lot in common.
However, what stands out the most among them all is their revenue systems. Invariably, the most successful blogs earn revenue from multiple streams of income (MSI).
This could be from the sale of digital products, AdSense, affiliate marketing, sponsored content, courses, memberships, and much more.
Earning from such multiple streams of income is something worth following for all aspiring bloggers. Frankly this model ensures a constant supply of income across various niches.
But here's a word of caution.
One of the main reasons blogs fail is due lack of discipline. The next cause of failure is the lack of relevant, interesting content.
So you need to always remain committed to your schedule, and the quality of content.
Eventually, there's no doubt that a career in blogging is a fantastic opportunity. But it's not really a cakewalk.
It certainly takes a decent level of perseverance and effort before you begin making money.
Hence from personal experience, I would like to advise all beginner bloggers not to give up at any stage whatsoever. Success will surely come.
And if you're up to this task you're likely to find your blog among the most profitable blogs on the internet.