"How do we improve the EAT score?" This concern is swiftly turning into a hidden obsession with serious bloggers on the internet. As Google constantly rolls out updates to its existing algorithms, more mystery shrouds the web. Because many websites with marginal EAT scores are likely to be shaken when there's an update.
And we're curious to clear the fog on this.
Perhaps that's why content creators are hurrying to keep their tracks covered. And their rankings high.
Perhaps also, despite the warning signs, nobody doubts that conventional SEO is a solid base for search engine rankings.
Well, that is true.
Yet, you can hardly ignore EAT any longer.
That's because it has begun to seriously impact top page rankings.
Consider this.
Marie Haynes, the SEO authority, says this about the importance of  EAT   in an article in 2020 "A new whitepaper, published by Google in February of 2019 has confirmed what we have suspected for quite some time now: E-A-T is very important when it comes to rankings".
So the long and short is, we've gotta improve our EAT score to do well in SEO and ranking.
Where do we start then?
Let's first see what EAT is …
What's EAT And YMYL?
EAT.
EAT refers to expertise, authority, and trustworthiness. It is a metric meant for measuring the Page Quality(PQ) of content. It also helps Google crawlers to ascertain the user value of the content on a page.
And EAT is covered by a detailed reference document called Search Quality Evaluator Guidelines (SQEG). This is a document used by Google for guiding human quality raters, and interestingly, it contains the term 'EAT' over 180 times.
This is what the document looks like and we'll be referring to it frequently in this post.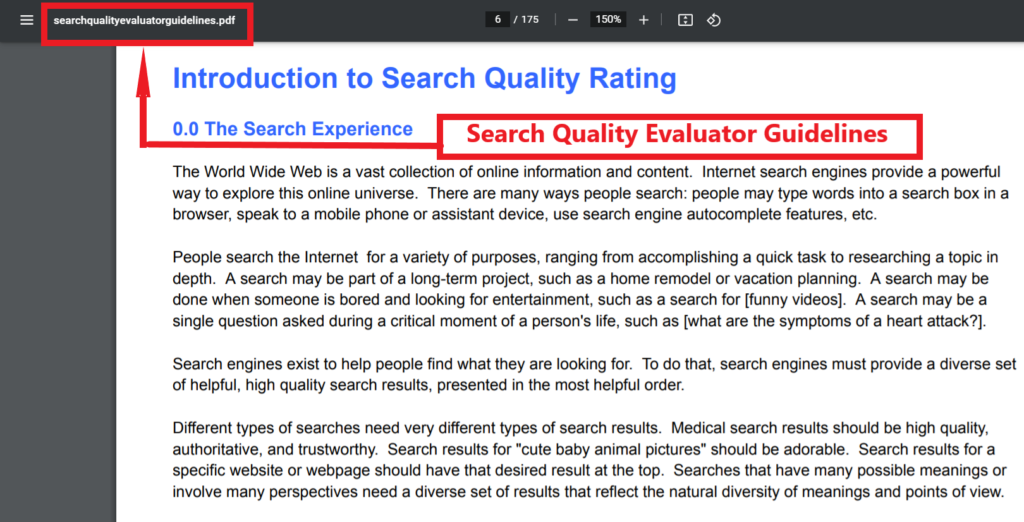 According to Google Quality Evaluator's Guidelines, EAT has a lot to do with the creator of the main content (MC). BTW, the main content is what you create for your audience.
So this is essentially what EAT comprises:-
The expertise of the creator of the MC. 
The authoritativeness of the creator of the MC, the MC itself, and of the website. 
The trustworthiness of the creator of the MC, the MC itself, and of the website." 
Accordingly, if a page or content doesn't offer purposeful content to the reader, or if there is misinformation in the content, then its value is lowered by Google.
The search engine is interested in delivering a great user experience(UX), and even better value to users. On top of it, Google's policy is decidedly protective and security-centric about its users.
YMYL
The term YMYL stands for Your Money Your Life.
And it covers any content that can affect the financial well being and life(health and medical status)  of the content user.
Though the above connotation is not exhaustive, it gives a sense of what the concept is.
YMYL  normally  comprises:-
        1.Financial Transaction/ Shopping content
        2.Financial Information Content
        3.Medical Information Content
        4.Legal Information Content
        5.News Related Information
        6.Government/Public/Official Information
I guess there's no need of delving into the obvious definitions of each of the above sections.
But
it's important to know that Google refers to these criteria pretty stringently. For instance, in August 2018 Google introduced a core algorithm update. And it's immediate impact was strongly felt by medical/health-related content on the internet.
Almost overnight, the authority of many marginally sound medical sites plummeted across the internet.
The sensational shockwaves apart, but the message from the core algorithm update was clear. Unreliable and spurious medical/health content was being politely escorted out by Google.
Google wants it's users to flourish in a safe  and trustworthy environment. Period.
 No wonder, in SEO terms, page quality and YMYL have turned into sister concerns of utmost importance.
Here's why that's important…
Google's Quality Evaluator Guidelines, state: "We have very high Page Quality rating standards for YMYL pages because low-quality YMYL pages could potentially negatively impact users' happiness, health, financial stability, or safety."
How Is EAT Evaluated?
Evaluating  Expertise
The expertise of content is gauged from the creator and the website of the MC.
The creator of the expert content must have appropriate credentials to support the content that is being put out. This is particularly true for YMYL subjects, which have a direct bearing on your finances, medical status, and legal issues.
In the case of non-YMYL topics, the life experience, or 'daily expertise' of the content creator is sufficient expertise in Google's eyes.
For instance, to study space exploration, I might like to refer to NASA to help me understand things. Because to the whole world, their proficiency emerges from their credentials, 'deep knowledge and research' related to space.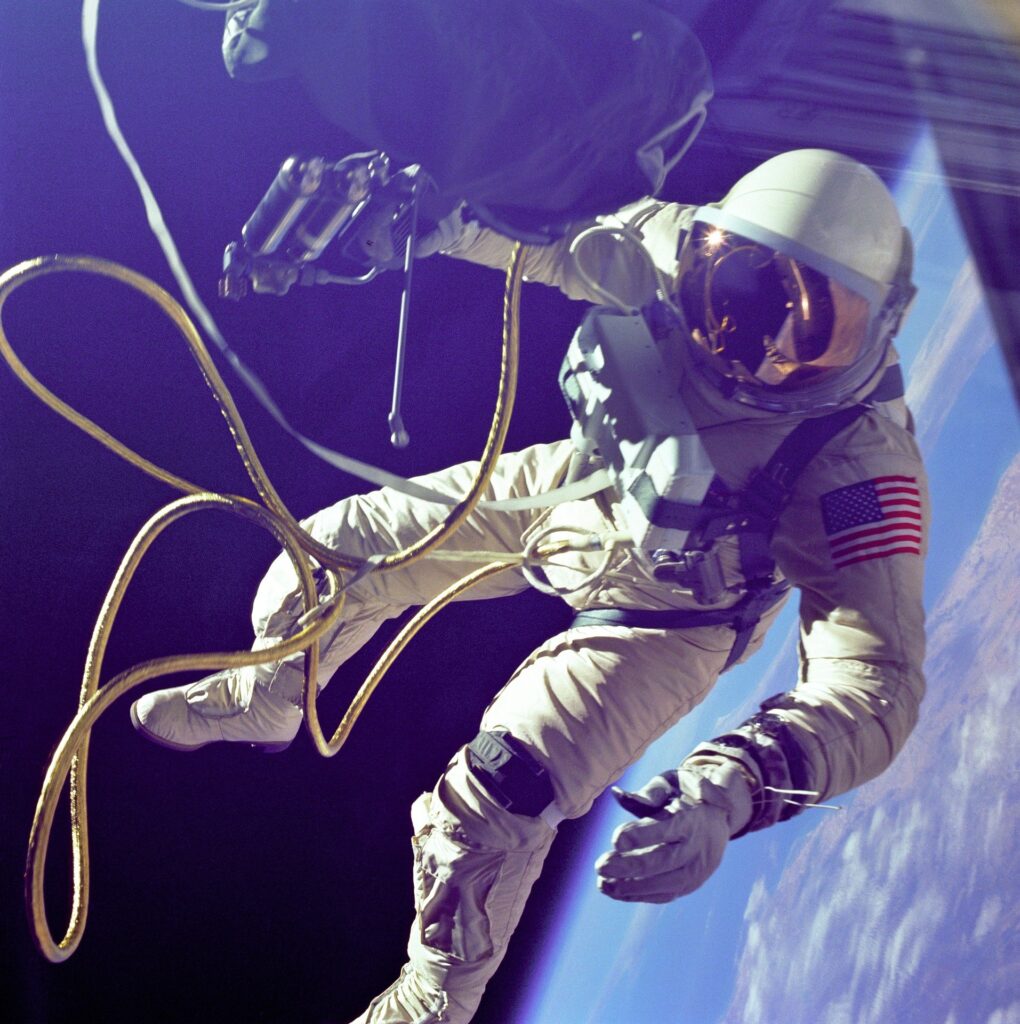 But to learn about writing a blog post, I might refer to Copyblogger.Com who has the expertise, gained over time, in blogging. This is an example of experiential expertise (unlike NASA). It's definitely not a result of credentials.
That said, however, there are parameters for judging expertise
Typically, they include:-
  1.Comprehensiveness
  2.Uniqueness
  3.Accuracy
  4.Depth Of Content
  5. Uniqueness
  6.Professional Presentation 
To understand  more about this, I recommend you look up my post on 'How To Improve "Expertise" in EAT Score'
Evaluation Of Authoritativeness
One of the main indicators of the authority of a content is its recognition by others in the same field.
Social signals are, therefore, a major measure of the authority of a site.
This is also why Google urges its raters to look outside the website of the content creator.
That's why, for gauging authority, it's common for Google to look for:-
        ▪Mentions on authority sites(like Wikipedia)
        ▪Awards credited  to the content creator
           ▪Reviews and ratings about the website or creator
           ▪Expert opinions about the website or creator
Evaluation Of Trustworthiness
Trustworthiness comprises the reliability and security aspects of the content.
These  aspects include factors like :
              1. Unbiased factual accuracy
              2. Reputation & prominence of the creator
              3. Openness and transparency of the business and website
For this reason, Google will most likely rate your website depending on the site's:-
▪Privacy policy
▪Terms and conditions
▪Contact data
▪About page/company description
▪Official policies of the business
  Well, these are only indicative guidelines for evaluating EAT.
 But what must you do to actually improve the EAT aspects, each separately?     
Stay with me.
How To Improve EAT Score In Expertise
To be an expert is defined by the Oxford dictionary as being "very knowledgeable about or skillful in a particular area".
Without a doubt, Google values expertise immensely.And expertise has been progressively gaining importance in EAT score of  websites.
Not surprisingly, SQEG guidelines clearly promote the expertise of the "hands-on" variety. Not borrowed expertise.
Well, to improve EAT score in  expertise, you can read more about it in this article How To Improve "Expertise" in EAT Score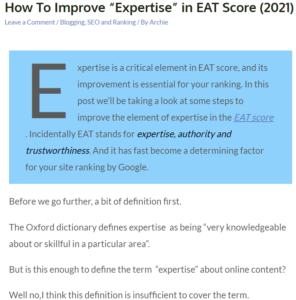 How To Improve EAT Score In Authority
What Is  Authoritativeness 
The Cambridge dictionary defines authoritative as "having the power of special knowledge, or (of a person) showing the confidence of having special knowledge".
Authority is what decides wrong and right about a matter.
 Authority sheds light. It has the final say.
No wonder then, that the word "author" itself reflects authority, which means someone with adequate confidence about the content authored it.
The Authority of a website derives vastly from what others say about it. That's the reputation. And it is undoubtedly a vital metric.
When Google bots squirm and crawl all over your content, they don't necessarily understand your content in human terms.
But
They are superbly intelligent in making out this…
What others say about you.
In a way, your authority also rests in what others perceive about you.
So how frequently others cite you, and in what context, is a clear indicator of your authoritativeness. How others link out to your site says that they trust you and look toward you for a say in the matter.
Yes, don't be taken aback. You might also become the final say on a topic, depending on your niche.
Somewhere, your brand begins to matter. 
Now there are a number of mechanisms to improve your authoritativeness. One of the first is to improve the relevance factor
Improve EAT score Through Relevance
Relevance is a crucial aspect of authority that lends it contextual clarity.
Suppose your website covers deep content on canoes. But for whatever reason, you're linking out to unrelated gardening sites, you're missing a link somewhere.
There's no topical connect between the two niches- canoes and gardening right?
And so Google will pull your ranking down if there is any.
If Google senses a connection between your content, your business, and your backlinks then be sure to be rewarded good ranking.
So make sure to link out to related and relevant websites only, and be backlinked by them.
Make sure also, to be cited by relevant experts, and establish lasting relations with them.
According to newbreedmarketing.com  "Authority is topic expertise, trust is [consumer belief that you are] generally good at what you do and relevance is tying those two things together".
So what's the answer?
Stay connected with your circle of topical relevance.
Improve EAT Score By Clarity In The Purpose of Content
Google wants to deliver usefulness to its users and to do that it must itself first be clear about something.
What's that?
You guessed it.
The purpose of your page.
This is in fact, the central driving factor behind the furious crawling and indexing by Google spiders. They want your purpose out clear, at the earliest.
Once the purpose of the content or page is clear, Google can go about assigning its authority.
With that as the objective, it's worth sticking to some rules of thumb:-
▪Make sure your content is incredibly useful to your readers. Because pages only full of commercial content aren't very authoritative. Mostly their purpose is ambiguous too.
▪As a content creator go all out to ensure that your page content is clear to the reader at a glance.
▪See to it that your content is factually correct and also linked to references outside your website.
▪Do everything possible to optimize your content   including improving headlines, answering user questions, SEO optimization
▪Let the reader not be misled into any understanding that's going to impact him critically later on.
Google openly detests disinformation.
And to nail their point, they released a white paper at their Munich Security Conference in Feb  2019.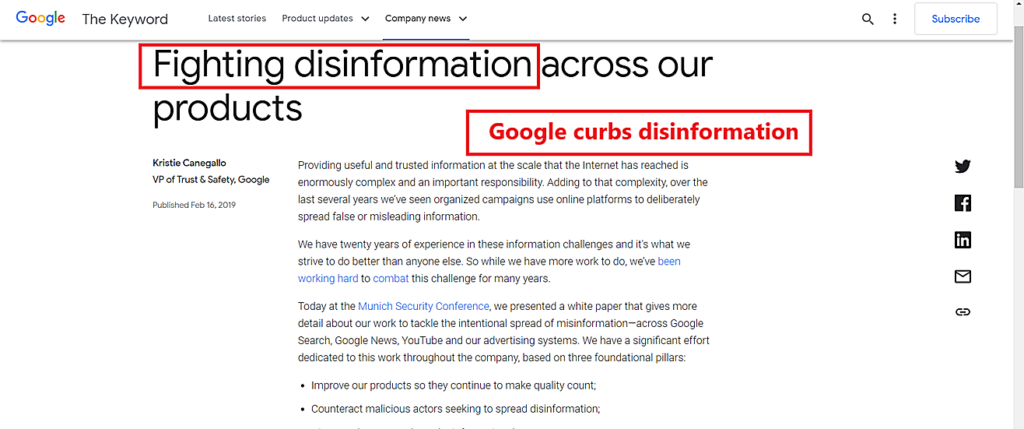 ▪So make it easy for the reader to distinguish between the text (or video) of the main content(MC) and the ads, flags, and banners. That goes for the sidebars, footers, and headers too.
▪Ensure correct labeling of all ads and 'salesy' content.
How to Improve EAT Score Through Social Media Activity
Make your content accessible to a wider audience.
How do you do that?
Well, you do this by dispersing your content over an expanded canvas. That's the social media canvas.
But the paradox is…
Spreading content over social media doesn't directly increase your EAT score.
And if that's the case, then why all that unnecessary sweat?
Because when you share your content on social media, more than anything else, you zoom past your competition faster.
And you don't want to lose out on the benefit of those positive social signals for Google.
Improve EAT Score Through Quality Backlinks
In case you own a website that covers finances and investments then what's the best advice for improving your SEO and EAT score?
Not many experts can refute this..
Get quality backlinks.
Because backlinks are important for SEO and are here to stay. More importantly, they will remain a literal vitamin to your 'content meal'.
 Do you know that sites with high EAT scores invariable have great backlinks too?
The interesting part is that through the Penguin algorithm update  in 2012 and 2016, Google has been emphatic about one aspect the most.
Guess what?
Quality of backlinks.
Not mere quantity of backlinks.
So you'd do well to get a bunch of high-quality backlinks from relevant, authority sites in your own niche.
Improve EAT Score Through Reputation
Improving your reputation has always been an indispensable ingredient of authoritativeness.
And just in case you don't know, there are two types of reputation.
Off-site reputation and on-site reputation.
The offsite reputation stems from others' opinions about you. Whereas onsite reputation is explicitly declared to the world by your own site.
What's more, off-site reputation assumes a higher priority between the two.
Matter of fact, you'll often hear that reputation is not a deciding factor for establishing an EAT score. Well even if that is the case, experts advise you to improve your reputation factor .
Here's the thing from the horse's mouth.
Google SQEG states "The reputation and E-A-T of the creators of the MC [main content] is extremely important when a website has different authors or content creators on different pages."
Some points for improving your reputation score are:-
Inform your audience about your credentials.
Let them know if you belong to a recognized or accredited institution.
Tell your readers which experts in your field have recommended you and endorsed your services.
Inform your readers, if any other businesses have acknowledged your services or product.
In case you have won any award or special recognition from renowned institutions make sure your readers know that.
Build a brand image. Because once you do that, and your brand gets searched by your audience naturally, it's a huge gain for your site. Google sees that as a positive signal of your growing reputation, as well as an appreciation of your authority.
Improve EAT Score In Trustworthiness
What's Trustworthiness?
According to Globalethicssolutions.com, trustworthiness comprises honesty, integrity, and promise-keeping.
That's a noble concept. And, d'you know trust highlights something realistic else as well?
That improving your EAT score has a problem.
Here's the catch.
You may increase your EAT score by raising your "E and A"  ratios as much as you want.
But
If you don't score high on the "T" (for trust) you can expect a gigantic fall in rankings. There are innumerable examples of plummeting rankings of websites due to falling trust scores.
Now, this is important.
Google combats untrustworthy content relentlessly.
If anything,it's wide usage of the TrustRank algorithm to conduct link analysis and to filter spam content, is proof enough.
Above all, your readers deserve evidence that the content on your site is actually trustworthy.
So what do you have to do as a content creator?
Attribution
Firstly make sure your readers know:-
      1.Who owns your site and what their credentials are.
     2.Your contact details clearly, and that they are available on all pages on the site.
      3. How to access your contact page and about page.
     4.To whom has your content been attributed, whether it's a company or a person.
Security And Policies
▪Google prefers that your transaction policies are clearly visible to your audience. That includes your privacy policies as well.
▪Keep your terms and conditions and disclaimer policies very clear. And go the extra mile to even display the features of products that you're offering on your site.
▪Let your readers have clear access you or the content creator. A contact number, an email address, a physical address are all emblems of trust.
▪Google wants to secure you as well as your content. So how's that possible? By having an HTTPS  website domain. That extra "S" spells security. That way third party intruders cannot hack in, and manipulate your content, harming you and your readers.
▪In case you're in the knowledge industry, have an author's bio page clearly accessible.
▪Wherever you're accepting money, ensure a refund policy is clearly spelled out.
▪Make sure that your readers have the back- of-mind assurance of physically contacting you. And that's possible only if you have a brick and mortar forwarding address to reach you.
Avoid Disinformation.
     ✔ Ensure that you're not misleading your readers through copied URLs or deliberately resembling logos of ranking sites. That's impersonation. And it's a serious crime.
    ✔Don't claim things that aren't true or deliverable.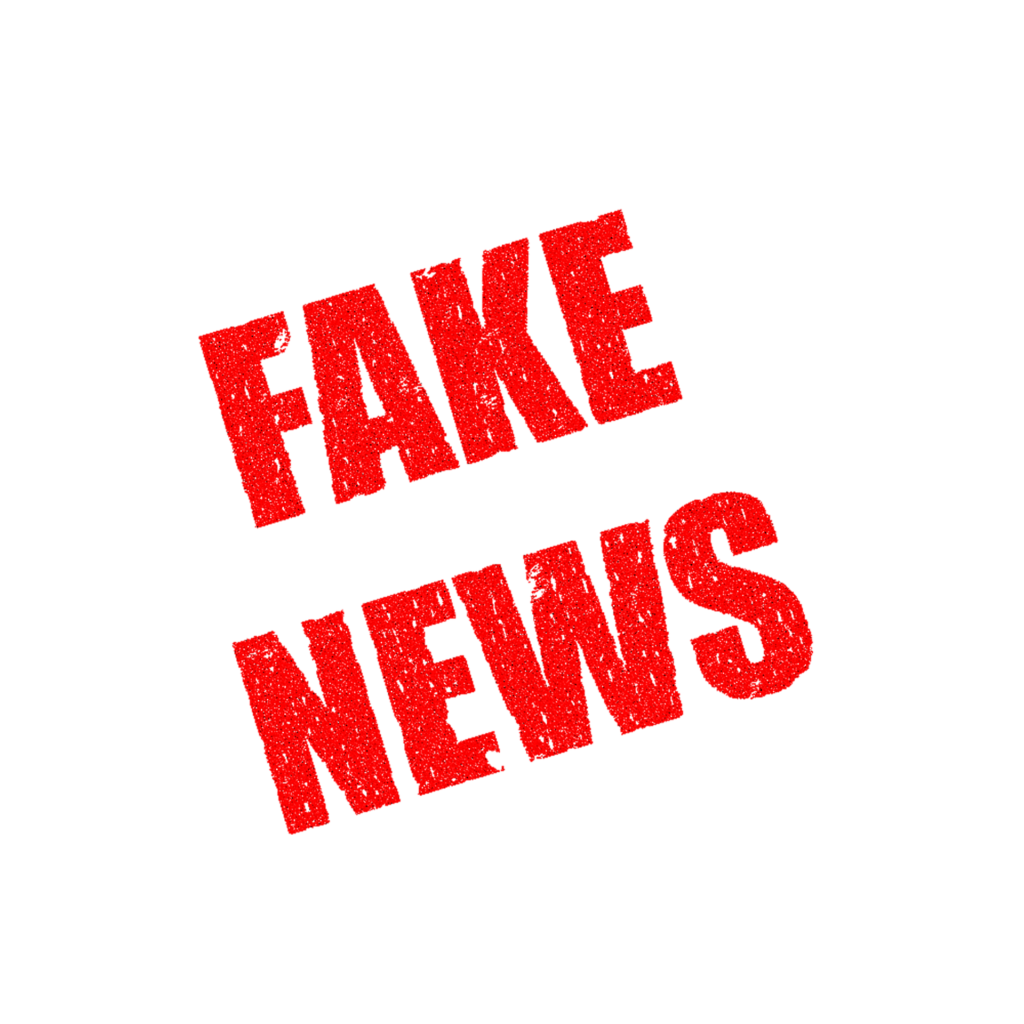 ✔For the motive of grabbing attention and traffic, avoid distorting facts and falsely generating controversies where there aren't any.
   ✔Be very clear to avoid evident malpractices. Like stealing identities of other sites, stealing passwords, etc.
 ✔Give a wide berth to content that Google terms malicious. This includes anything intended to incite harm to users.
  ✔Never manipulate audiences to close sales by propagating rumors and misinformation.
✔I recommend even going into minor details, for offering an unrivaled user experience (UX) on your site. This includes improving your headings, tags, categories and in fact, some basic on-page SEO actions .
Conclusion
SEO can go only so far. After that, you've got to cross a threshold where the grain is separated from the chaff. And that's precisely what the Search-engine Quality Evaluator Guideline (SQEG) aims to do.
Google is operating from a paradigm centered on user experience and, hence, also user protection and safety.
The user occupies centerstage. And content creators are expected to serve them content consistently channeled by expertise, authoritativeness, and trustworthiness.
When you create content for YMYL subjects (or even non-YMYL ones) you improve your EAT score in various ways. That could be through comprehensive content, quality backlinks, clear credentials, and transparent policies.
Yet the most crucial factor that will guide you soundly, as a content creator, is what Google rightly preserves. That is – a healthy balance of value, user experience, and trust.
I look forward to see your comments on 'improving your EAT score'.