Bloggers often ask whether backlinks are important for SEO, even in 2021?. The answer can be a simplistic yes or no. But it requires understanding a few basics behind the criticality of backlinks.
Backlinks have been around for a long time on the internet, but the way bloggers need to exploit them has evolved rather too fast.
Here's a relevant aside…
It's documented that  93% of all online experience begins with a search engine. Now if you don't have an SEO strategy in place then it's very likely that you will never succeed with search engine optimization.
And the cornerstone of any SEO strategy are quality backlinks, that get you much desired organic traffic, and ranking.
So
In this post we will examine why backlinks are important for SEO even today. And will continue to be so, well into the future too!
Here we go.
---
What Are Backlinks 
Quite simply, backlinks are links from other prominent sites that connect back to your site. Today almost all search engines give immense importance to backlinks for site rank. ……
And by the way, backlinks have been quite popular since the 1990s.
That's when Google's founders, Larry Page and Sergey Brin, observed that search engines were not using links as a criterion for ranking sites. This resulted in poor user search-satisfaction too.
 So they decided to employ links as a criteria as well. That's one reason why links are considered as a vote from one site for another's trust and authority.
No wonder, even today, an authority site like Moz.com has this to say…
"Why are backlinks important? Backlinks are especially valuable for SEO because they represent a "vote of confidence"    from one site to another".
 I guess before plunging in deeper into the importance of backlinks, its worth checking out some terms and definitions.
I'm sure they'll help understand things further along.
---
Important Terms And Definitions
Link Equity/ Link Juice:
In SEO terms the equity or value passed from one site to another, through its links is called link juice. This is largely determined by the authority of the other sites linking out to your site.
Why's this link juice important?
Because link juice drives your domain authority, and also helps ranking your site pages or articles.
Simply stated, hyperlinks (backlinks) from other sites terminating at  your site are seen by search engines as a vote of confidence for your site.
This means that your site is valued by search engines, and considered 'promote-worthy' for its content authority and relevance.
So in a way, link juice virtually enhances your own site's domain authority.
No-Follow Link:
No follow links are typically hyperlinks with a tag of rel="nofollow".Which means :-
Google does not crawl these links,
Google doesn't confer page rank through these links.
It doesn't benefit the destination site's ranking due to no-follow link.
Usually, sites apply a no-follow tag to a link when they are uncertain about the authority/quality/ranking of the destination site.
Do-Follow Link:
By default, all the links that you add to a blog post are do-follow links and these links will pass on link juice.
Essentially, do-follow links are an HTML attribute that allows search bots to crawl the links.
When any site links to your site with do-follow link, search engine bots and people are permitted follow you. Hence link juice is transferred to you and your website  benefits from a higher page rank.
Bad-Quality Links:
Bad quality links emerge from sites that are unreliable and those which have been penalized themselves by Google webmasters.
According to Google's quality guidelines any attempt to manipulate page rank may be taken as a link scheme, which is violative of Google Webmasters Guidelines.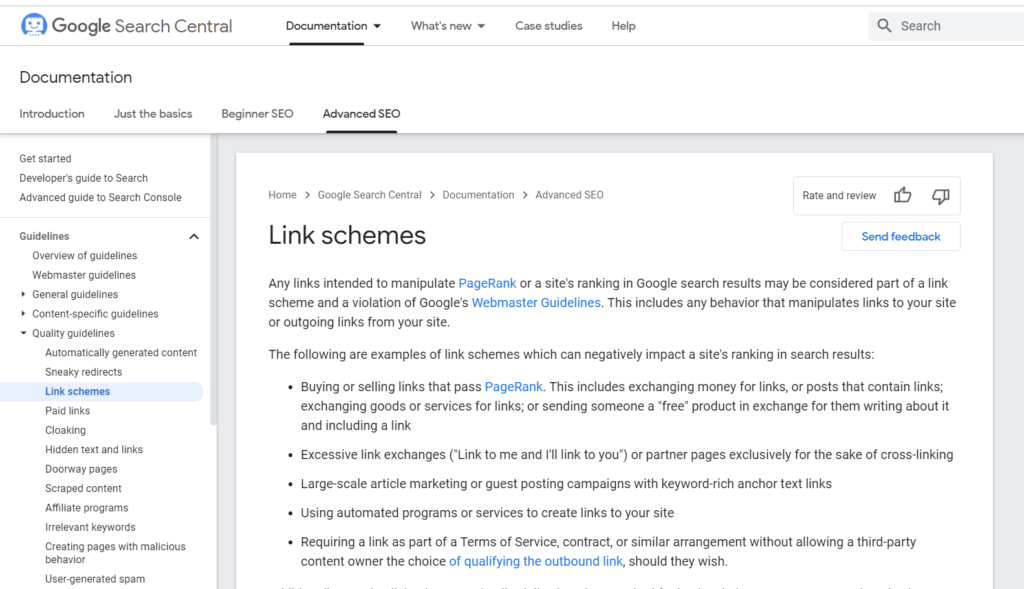 This is where you have to be extra careful about buying links. Especially from these sources :-
Press Release Links.
Pvt Blog Networks (PBN).
Social Bookmark Sites.
Directory Submissions.
Blog Comments.
Forum Comments.
Auto Link Building Schemes.
When you consider the potential damage to your site, I have only this to say.
That "it's any day better to have natural links than unnatural ones".
Because if these links are not natural or, high quality then even a ton of such poor links could be classified as spammy.
Searchenginejournal.com says this about natural links vs paid links "The main determining factor is if the links are seen as natural vs. paid or a deliberate attempt at trying to get backlinks."
Since all links are not equal in value, it is best to make an informed decision before falling for bad links/low quality links 
Internal Links:
Links between pages or articles within the same site are called internal links. Because Google uses these links to transfer link equity within a site, they are still considered backlinks.
But most bloggers undervalue them because they connect pages within the same website or domain.
However remember, since internal links carry value, you should not disregard them.
Anchor Text:
The exact word /phrase used in your content for inserting hyperlinks is called anchor text.This is the clickable (often blue) text, that leads you to another page or site.
Anchor text backlinks work great when you are trying to rank for particular keywords, even if they are long tail keywords.
In the previous sentence the phrase "long tail keywords" is an example of an anchor text. So if you click that phrase, it leads the reader to another post on my site.  
---
Why Are Backlinks Important For SEO
For a comprehensive SEO strategy, your blog needs to have a healthy mix of on page SEO  ,as well as off page SEO. And backlinks are an essential part of off page SEO.
Here we need to note that the quality of backlinks has assumed higher importance since 2012.That's when Google came out with the Penguin algorithm to arrest spammy sites. This was updated further in 2016.
Due to these developments, many bloggers started to disregard the importance of backlinks. Particularly the number of backlinks.
But I am stating a clearly established fact. Backlinks are important both, qualitatively and quantitatively.
And they are here to stay.
Let's consider what the SEO expert, Brian Dean of Backlinko.com thinks about backlinks.