The process of generating revenue from your blog is known as blog monetization. And monetization can happen from within, or outside your blog.
Blog monetization is usually done directly, that is within the blog itself. Monetization is also done indirectly, which is outside the blog. The latter can be done by converting the blog into an app, accepting public speaking tasks, selling blog themes, through sponsors, through Canva and Twitch, among others.
There are several unbeatable blog monetisation strategies  that fall under the direct monetization category.
However the indirect methods may need more planning than direct website monetization, but they will undoubtedly help you fatten your wallet.
Let us examine some exceptional, indirect blog monetization strategies.
Here we go.
---
1. Accept Public Speaking Engagements.
There are various advantages to establishing yourself as an expert in your field.
For one thing, you get invites to public speaking engagements on a regular basis.
Although well-known thought leaders are likely to be well compensated for speaking engagements, they are not a consistent source of income. And besides, not all public speaking engagements are compensated.
On the upside, you'll almost certainly gain positive publicity for speaking.
Is there a simple way of doing this?
Yes. You can use a tool like MySpeakingAgent (or Agent)  if you like to take initiative and identify potential speaking engagements on your own.The agent operates by facilitating connections between budding speakers and selectors at thousands of events across a range of sectors.
---
2. Market Your Offline Engagements On Your Blog.
Using your own blog for monetization isn't the standard practice, but it's undeniably one of the most rewarding.
 A successful event not only boosts your online traffic and community, but over time, your readers begin to search for your blog by name. This hugely solidifies your brand's authority and improves your brand SEO.
You don't have to wait for the proper opportunity to present itself.
If you're a seasoned public speaker, go ahead and leverage your own blog for enhancing your offline speaking engagements.
---
3. Create A Members-Only Area On Your Blog.
Many bloggers give unique "members area" access as a bonus when they publish gated content.
Any content that your visitors can access only after entering their information is considered gated content. In the majority of cases, you need to enter an email address. Many websites also demand users to provide contact information, such as phone numbers or answers to simple inquiries.
Gated content is usually applied to online products such as articles, videos, and whitepapers.
By the way, if you're using WordPress, a membership plugin like MemberPress can help you get a forum up and running.
Members can share ideas, ask questions, and simply chat in this area, which usually takes the shape of a discussion.
---
4. Create a Facebook Community That Is Only Open To Premium Members.
You may also create an exclusive Facebook group for members to chat with one other, and with you.
Once you have a decent following, you can apply this method by starting a private blogging community on Facebook. That's where you can communicate with your dedicated readers on a regular basis and provide them with as much value as possible.
The added benefit from this technique is collecting feedback, soliciting suggestions, and promoting new content.
---
5. Design And Sell Your Own Custom Blog Theme.
You can make some additional money tweaking WordPress themes if you are a developer with advanced knowledge.
Many bloggers are familiar with WordPress and can install a theme.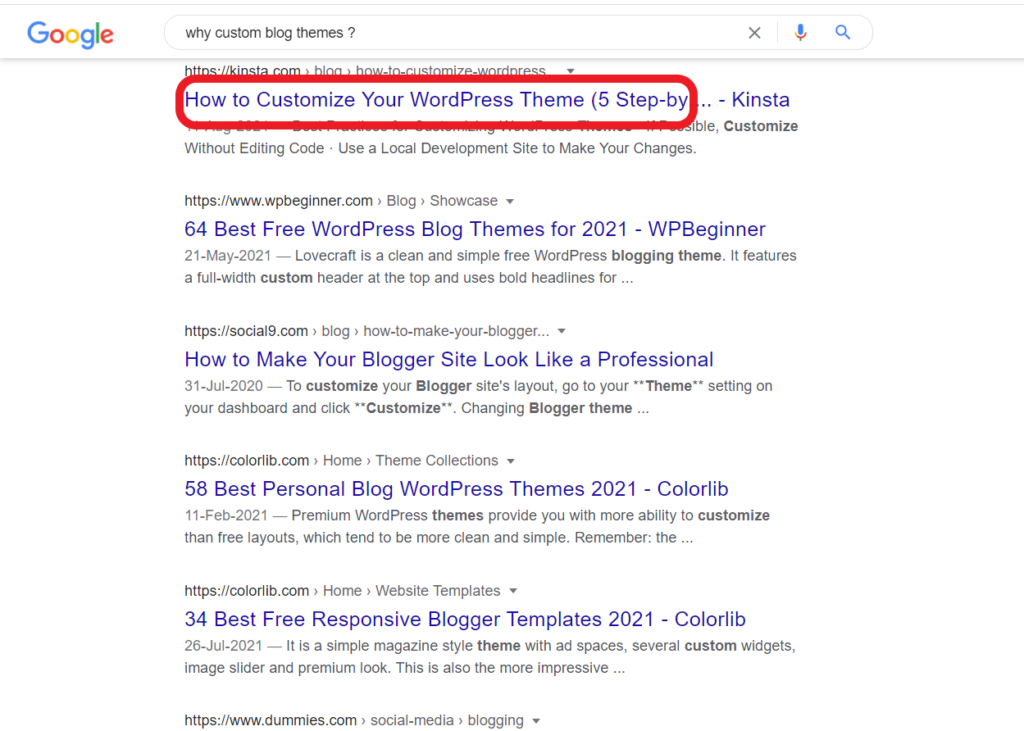 But what do bloggers usually lack?
They lack the technical knowledge to handle requirements like altering the page layout or creating custom post types etc.
Also, not every blogger has the skills to create their own custom theme.
That's where you step in.
Once you learn how to handle code well, you just tidy up the code, package it, and sell it on marketplaces like ThemeForest.
And what's more? You can even charge them for your services.
---
6. Convert Your Existing Website Into An App.
Many blogs take the easy route and convert their webpages into fully functional mobile apps.
This way, you can leverage your blog and 'work it' into a homebrewed mobile app if you have experience in app development.
The conventional approach is to provide a free version of the programme, with paid versions available as upgrades.
Apps can then be sold for a one-time cost or a monthly subscription fee, just like online courses.
Check out sites like AppsGeyser and Appy Pie, if you're not sure where to begin.
---
7. Use Patreon To Collect Funds.
Patreon is a well-known platform that allows site owners, entertainers, gamers, and aid agencies to raise money through donations. It's simply a tool that assists you in starting and growing a membership business from the ground up.
The significant benefit of  Patreon is that followers don't think of their payments as such. Instead, these "customers" regard their donations as a form of compensation for the authors' efforts.
Remember, that most readers are prepared to donate if it is done through a platform they trust.
That trust is a major factor for people who don't have a compelling motive to click options like  PayPal "Support/pay" etc.
---
8. Make Your Own WordPress Plugin And Sell It.
Bloggers who are familiar with PHP should consider creating their own plugin.(The original acronym for PHP is Personal Home Page, but it now stands for the recursive acronym PHP: Hypertext Preprocessor).
If you know a little PHP but aren't sure where to begin, there are numerous tools available to assist you in creating your own WordPress plugins.
You can even start creating passive income on through your website/blog  this way.
If you actually want to make money selli