The process of generating revenue from your blog is known as blog monetization. And monetization can happen from within, or outside your blog.
Blog monetization is usually done directly, that is within the blog itself. Monetization is also done indirectly, which is outside the blog. The latter can be done by converting the blog into an app, accepting public speaking tasks, selling blog themes, through sponsors, through Canva and Twitch, among others.
There are several unbeatable blog monetisation strategies  that fall under the direct monetization category.
However the indirect methods may need more planning than direct website monetization, but they will undoubtedly help you fatten your wallet.
Let us examine some exceptional, indirect blog monetization strategies.
Here we go.
---
1. Accept Public Speaking Engagements.
There are various advantages to establishing yourself as an expert in your field.
For one thing, you get invites to public speaking engagements on a regular basis.
Although well-known thought leaders are likely to be well compensated for speaking engagements, they are not a consistent source of income. And besides, not all public speaking engagements are compensated.
On the upside, you'll almost certainly gain positive publicity for speaking.
Is there a simple way of doing this?
Yes. You can use a tool like MySpeakingAgent (or Agent)  if you like to take initiative and identify potential speaking engagements on your own.The agent operates by facilitating connections between budding speakers and selectors at thousands of events across a range of sectors.
---
2. Market Your Offline Engagements On Your Blog.
Using your own blog for monetization isn't the standard practice, but it's undeniably one of the most rewarding.
 A successful event not only boosts your online traffic and community, but over time, your readers begin to search for your blog by name. This hugely solidifies your brand's authority and improves your brand SEO.
You don't have to wait for the proper opportunity to present itself.
If you're a seasoned public speaker, go ahead and leverage your own blog for enhancing your offline speaking engagements.
---
3. Create A Members-Only Area On Your Blog.
Many bloggers give unique "members area" access as a bonus when they publish gated content.
Any content that your visitors can access only after entering their information is considered gated content. In the majority of cases, you need to enter an email address. Many websites also demand users to provide contact information, such as phone numbers or answers to simple inquiries.
Gated content is usually applied to online products such as articles, videos, and whitepapers.
By the way, if you're using WordPress, a membership plugin like MemberPress can help you get a forum up and running.
Members can share ideas, ask questions, and simply chat in this area, which usually takes the shape of a discussion.
---
4. Create a Facebook Community That Is Only Open To Premium Members.
You may also create an exclusive Facebook group for members to chat with one other, and with you.
Once you have a decent following, you can apply this method by starting a private blogging community on Facebook. That's where you can communicate with your dedicated readers on a regular basis and provide them with as much value as possible.
The added benefit from this technique is collecting feedback, soliciting suggestions, and promoting new content.
---
5. Design And Sell Your Own Custom Blog Theme.
You can make some additional money tweaking WordPress themes if you are a developer with advanced knowledge.
Many bloggers are familiar with WordPress and can install a theme.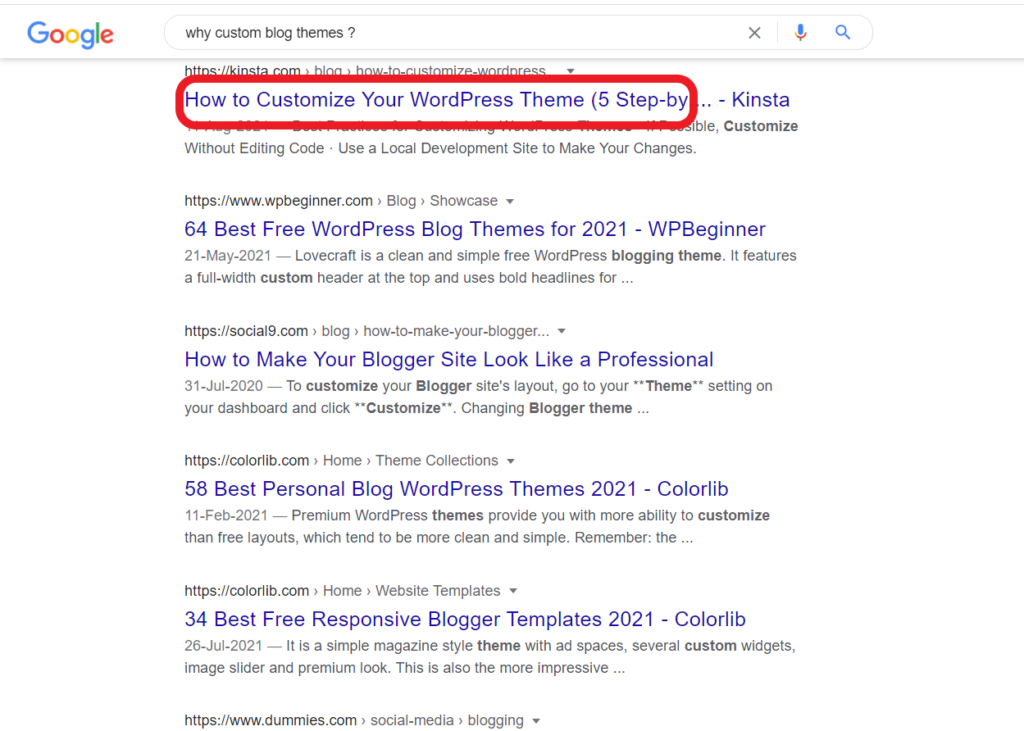 But what do bloggers usually lack?
They lack the technical knowledge to handle requirements like altering the page layout or creating custom post types etc.
Also, not every blogger has the skills to create their own custom theme.
That's where you step in.
Once you learn how to handle code well, you just tidy up the code, package it, and sell it on marketplaces like ThemeForest.
And what's more? You can even charge them for your services.
---
6. Convert Your Existing Website Into An App.
Many blogs take the easy route and convert their webpages into fully functional mobile apps.
This way, you can leverage your blog and 'work it' into a homebrewed mobile app if you have experience in app development.
The conventional approach is to provide a free version of the programme, with paid versions available as upgrades.
Apps can then be sold for a one-time cost or a monthly subscription fee, just like online courses.
Check out sites like AppsGeyser and Appy Pie, if you're not sure where to begin.
---
7. Use Patreon To Collect Funds.
Patreon is a well-known platform that allows site owners, entertainers, gamers, and aid agencies to raise money through donations. It's simply a tool that assists you in starting and growing a membership business from the ground up.
The significant benefit of  Patreon is that followers don't think of their payments as such. Instead, these "customers" regard their donations as a form of compensation for the authors' efforts.
Remember, that most readers are prepared to donate if it is done through a platform they trust.
That trust is a major factor for people who don't have a compelling motive to click options like  PayPal "Support/pay" etc.
---
8. Make Your Own WordPress Plugin And Sell It.
Bloggers who are familiar with PHP should consider creating their own plugin.(The original acronym for PHP is Personal Home Page, but it now stands for the recursive acronym PHP: Hypertext Preprocessor).
If you know a little PHP but aren't sure where to begin, there are numerous tools available to assist you in creating your own WordPress plugins.
You can even start creating passive income on through your website/blog  this way.
If you actually want to make money selling WordPress plugins, make sure you design them with a specific purpose in mind. And I recommend starting with the WordPress codex's official guide on developing plugins.
Still not clear about proceeding forward?
In that case you can promote your plugin on marketplaces like CodeCanyon  to increase sales.
---
9. Use Twitch To Broadcast Your Videos
Twitch is a live-streaming network for gamers and other lifestyle casters.
The interesting thing about Twitch is that it encourages the creation of communities centred on a common interest.
Whats the catch, though?
The content should be capable of being streamed.
You can make a living on Twitch if your blog includes stream-worthy activities like playing musical instruments, or video games.
Twitch broadcasters "broadcast" their games or activity by sharing their screen with followers and subscribers who can hear, and visually see, what they're doing in real time.
A Twitch streamer can monetize through commercials,by charging a membership fee, or asking for contributions.
---
10.Seek Out Business Sponsors For Your Blog.
Blogging is more than just a means for companies to advertise their goods and services. It can truly be the driving force behind a variety of businesses.
 But here's the thing:
Any monetization approach will only work if  you treat your blog as a business. That's when you generate high-quality content for your readers.
And this calls for excellent content research.
But if you treat your blog as a business, you can take it a step further by executing a real-life entrepreneurial approach to your website.
For greater understanding of this, you need to go over strategic FAQs to understand money-making in online marketing.
With a little effort, you can turn your blog into a fully functional SaaS company website.
For more clarification just take a look at ongoing projects on crowdfunding platforms like Kickstarter.
---
11. Make Money From Your Stock Photographs.
There is another profitable area for indirect monetisation.
And that's  called stock photo portals. These are online marketplaces for photographs that are well-made, but not exceptional.
So you can actually make money by selling your original images on marketplaces like Getty Images with stock photos.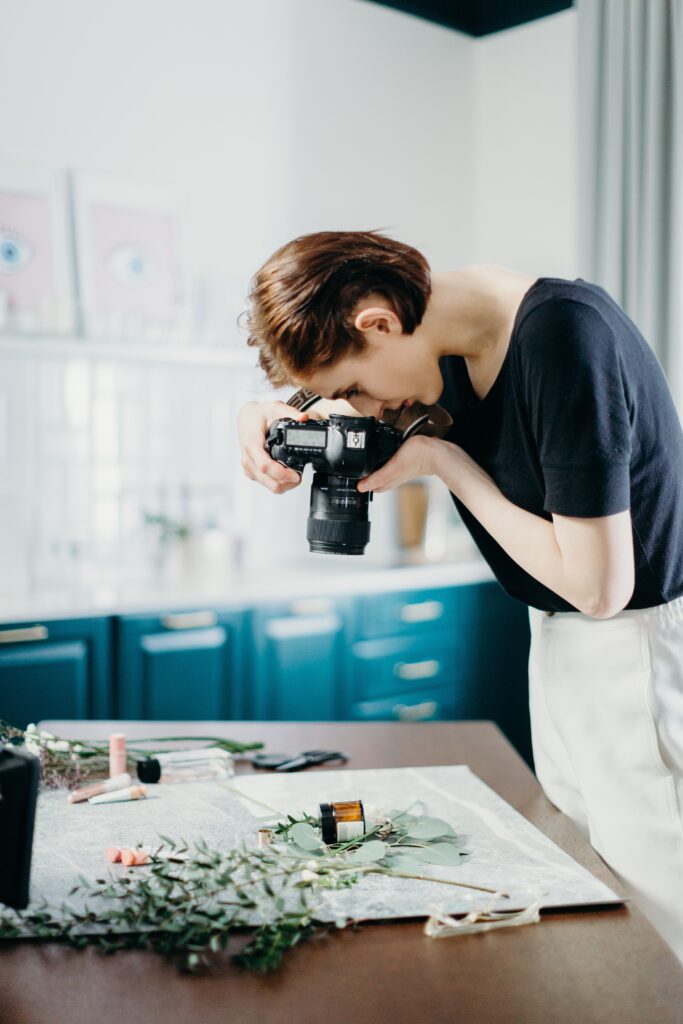 An advertising agency maybe looking for a great photo for a campaign. And this is often the likely customer of your stock photo service.
The incredible part is that to generate money with your stock images, you don't have to be an ace photographer either.
You only need a booming niche to start off with.That's about it.
Photography, technology, health, food, and traveling niches are all fertile niches for stock photography.And as a blogger, you only need to click your own photos, and utilise them as featured images on your site.
---
12. Make A Contribution To Canva
Canva is a wonderful, and free to use cloud-based graphic design application.It allows anyone to create professional-looking designs within minutes.
It has a drag-and-drop interface that allows users to mix and combine free and paid visual content with ease.
In case you're already familiar with graphic design software like Adobe Illustrator, you can quickly adapt to Canva.
If so, then why not try becoming a Canva contributor?
Interestingly,with Canva, you can start earning royalties as soon as a user buys one of your submissions as a contributor. This is why promoting your design creations on your blog is an incredible deal.
---
13. Begin A Subscription-Based Newsletter Series.
Newsletters are versatile tools that may be used to promote content, generate leads, and communicate with an audience in general.
Paid newsletters are email campaigns that users pay a fee to receive, usually on a monthly or annual basis.
 If you're inclined, then look for ideas and inspiration on websites like ThePompLetter.  
They're a terrific way to complement your business, as well as a useful tool for people who want to make money by promoting their own brand.
---
14.Automate Emails To Former Customers 
What does the run of the mill blogger's life look like sometimes?
He's overworked.He's multitasking.He's running out of time,and he desperately wants to delegate a big chunk of his job to someone.
This is where automated emails come in.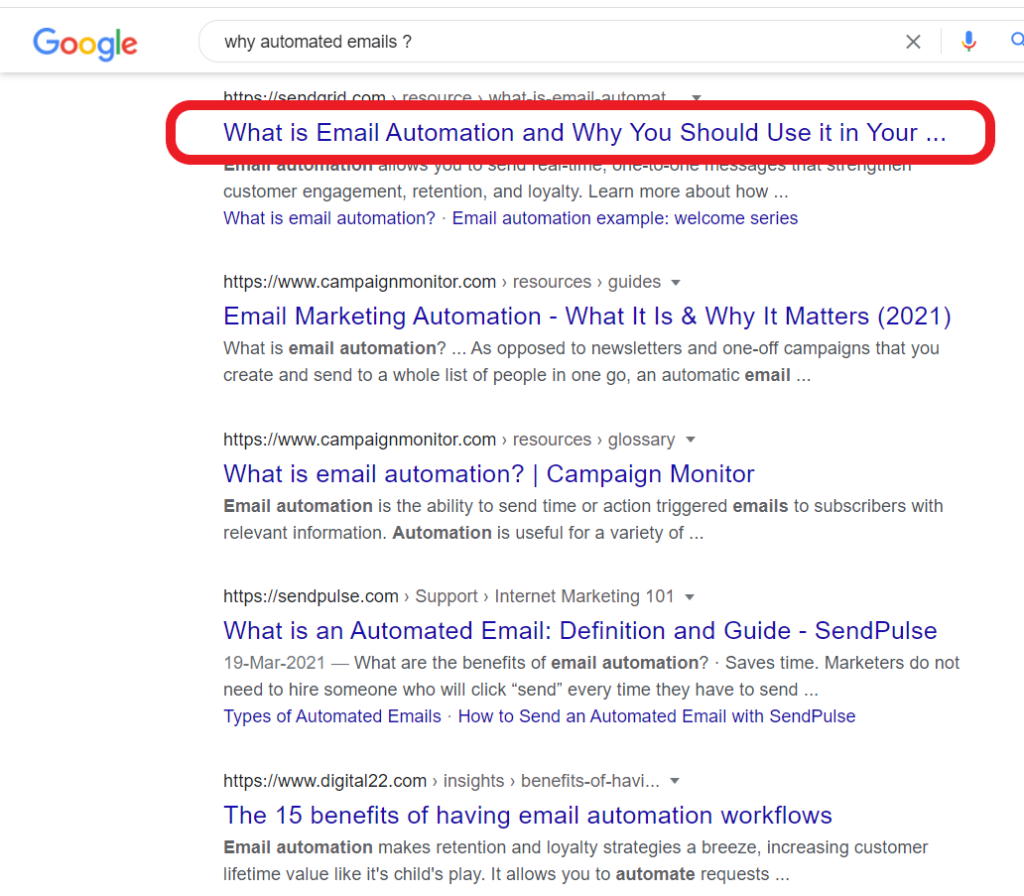 With automated emails, the blogger can send emails with discount codes, product links, or a reminder to consumers to renew their subscriptions automatically.
He can even set up automated re-engagement emails to old clients using email marketing providers like Agile CRM and GetResponse.
It's notable though, that not only will this strategy increase your sales, but it will also make your emails feel more personal because you will be sending emails exactly according to your contacts' desires.
Your clients will be more responsive to any offer you have in store because they've already made purchases from you.
Importantly, more followers are likely to respond to your emails with this strategy.
---
15. Send Upselling Emails To New Customers Automatically
This is different from merely sending out automated emails to clients.
Upselling happens when you persuade a consumer to purchase a more expensive version of the product they're considering.
So you need to send upsell emails to those who are about to make a purchase or a payment.
Here's an easy approach to get your consumers to pay you more money.
Consider where an upsell email might lead a customer and what steps they'll need to take to complete the transaction.
Here's what we usually find.
They may still be in the mood to shop if they've recently purchased something from you.
You can take advantage of this by sending an automated upselling email with similar products, or likely upgrades to their purchase.
---
16. Send Cart Abandonment Emails.
Cart abandonment emails, as the name implies, are sent whenever users leave your site with items in their cart.
Incidentally, cart abandonment is a major issue for bloggers who sell products online.
Automating a cart abandonment email is a reliable approach to recoup lost sales and maximise your income to overcome this issue.
To begin with, sending automated emails not only saves time and work, but it is also quite efficient.
An automatic series of abandoned cart emails guarantees that your online store isn't overlooked and capitalises on the expressed interest.
---
17. Use Crowdsourcing To Sponsor Your Podcast
Crowdfunding is an effective system of obtaining funds from a wide group of individuals.
How do you go about crowdsourcing really?
Well,large groups of people can pool their small individual deposits in order to provide the necessary funds to start a business.
Or…
Individuals, charities, and businesses can start a campaign to raise money for a certain cause.And anybody can help.
While most crowdfunding platforms allow you to create a campaign for free, if you receive cash, you'll be charged two fees: the platform cost, and the payment processing fee.
 Usually, crowdfunding websites generate money by charging a platform charge. The profits are pretty decent with this method.
As a result, today more and more podcasters are turning to crowdfunding to fund their projects and make money.
Make a point of reminding your podcast listeners about Patreon contributions if you currently take them. Come up with incentives like more episodes, special access to a live Q&A session and more, to gain more support.
---
18. Make Money From Selling Your Blog
Because a profitable blog is a legitimate business with value, there are knowledgeable clients who want to purchase lucrative blogs.
Actually, there are likely to be more buyers/investors than you might think.
When it comes to website valuation, the most common formula is 12 x monthly income.
So, if your website brings in $500 every month, it's worth is roughly about $6000.
However, when it comes to the actual selling, there's an additional element that makes your blog immensely lucrative.
What's that?
For most website buyers, having multiple income sources on your blog is an enormous incentive.
That said and discussed, I would still say, "selling your blog should only be done as a last resort".That's because it's observed that people frequently sell short when it comes to sale of a blog.
However, if you're very sure about selling your blog, then head over to marketplaces like FE International and Empire Flippers.
---
19. Website Flipping And Selling Unused Domains.
Website flipping is  extremely interesting work, and highly profitable too.
So what does it involve?
It involves firstly investing in websites that are already profitable.
Next it invlolves improving them by increasing website traffic, by making more money, and finally selling the website for a profit.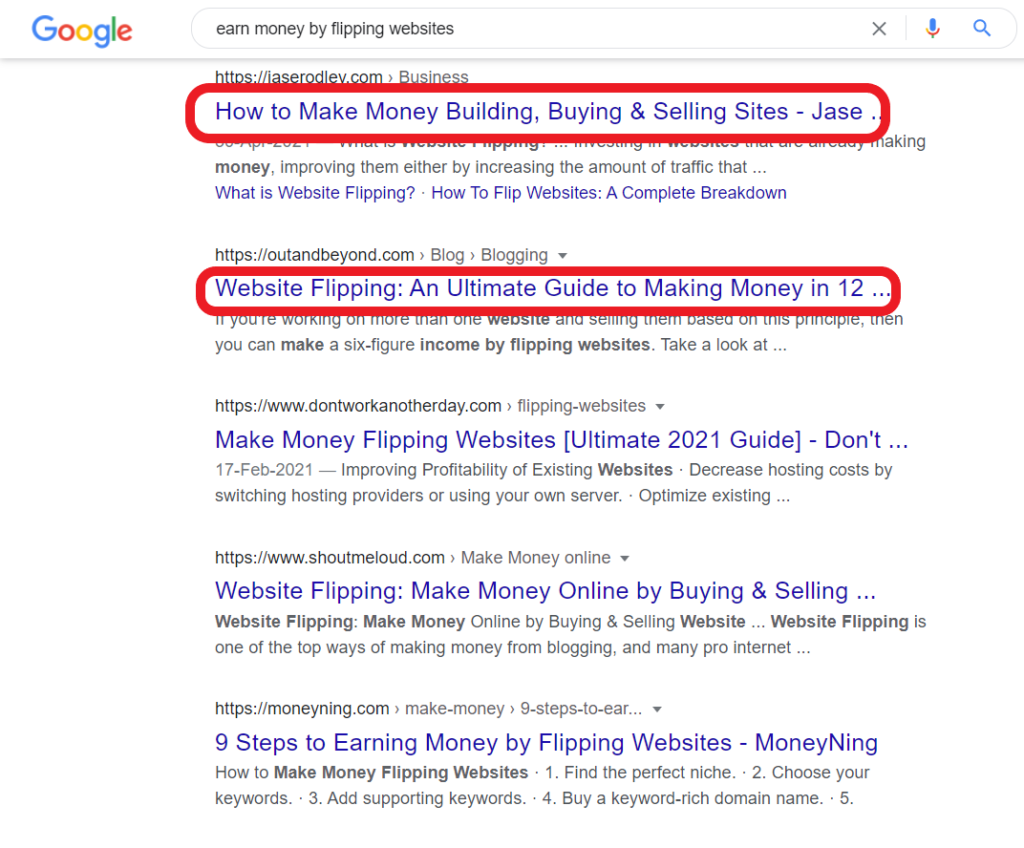 A revenue-generating website can sell for astronomically high prices.That's why, you can easily locate sites being sold for millions of dollars on marketplaces like EmpireFlippers  and Flippa .
But, to be honest, website flipping takes a lot of time and effort.
However, once you grasp how the system works, it can be a very lucrative venture.
Selling Unused Domains
The process of buying a domain name as cheaply as possible,and then selling it for a higher price is known as domain flipping.
The big difference from website flipping is that without doing anything with the domain, you sell it to a buyer for a higher price than you paid for it.
Domain flipping sites like Sedo.com and Bido.com are invaluable for this work.
Afternic and Sedo are services that allow you to put your domain name for sale at any price you like.They then facilitate customers to buy it.
These services charge a commission fee, which is normally between 15-20%.
---
Conclusion
Monetization can be generated through direct revenue sources like advertising within the blog itslef.
Revenue can also come from outside the blog, which is indirect monetization.
And this can be done in a variety of ways.
Like offering memberships, converting the blog into an app, selling stock photos, broadcasting videos, accepting public speaking assignments, selling blog themes, through crowdfunding, getting sponsors for the blog, going website flipping, or domain selling.
But whatever you do, keep in mind that your visitors come first.No matter what.
That's when you find profits flowing automatically.
So which of these strategies do you intent to adopt for indirect blog monetization? Please share your views in the comment box.