As of 2021, it is understood that nearly 4.6 billion people have access to the internet, and this number is growing rapidly. Small wonder that internet marketing is evolving into the easiest option for online earning. So what's unique about internet marketing?
Internet marketing enables you to achieve your overall business objectives by increasing website traffic and sales conversions. Importantly, it affords a worldwide reach, without requiring specialized abilities. Examples of internet marketing include email marketing, blogging, and affiliate marketing.
To reach your ideal audience, internet marketing makes use of digital channels such as email, social media, websites, and search engines.
Unlike more traditional advertising media like print, the internet enables two-way communication between your company and your customers, resulting in improved long-term customer loyalty.
---
1.What is internet marketing and how does it work?
In a nutshell, internet marketing is the process of advertising a business through the use of the internet. Essentially, you utilise this method to advertise and market products and services to internet users all over the world.
---
2. If there is a distinction between internet marketing and digital marketing, what is it?
The terms internet marketing and digital marketing are frequently interchanged. This is because there isn't much difference between digital and internet marketing.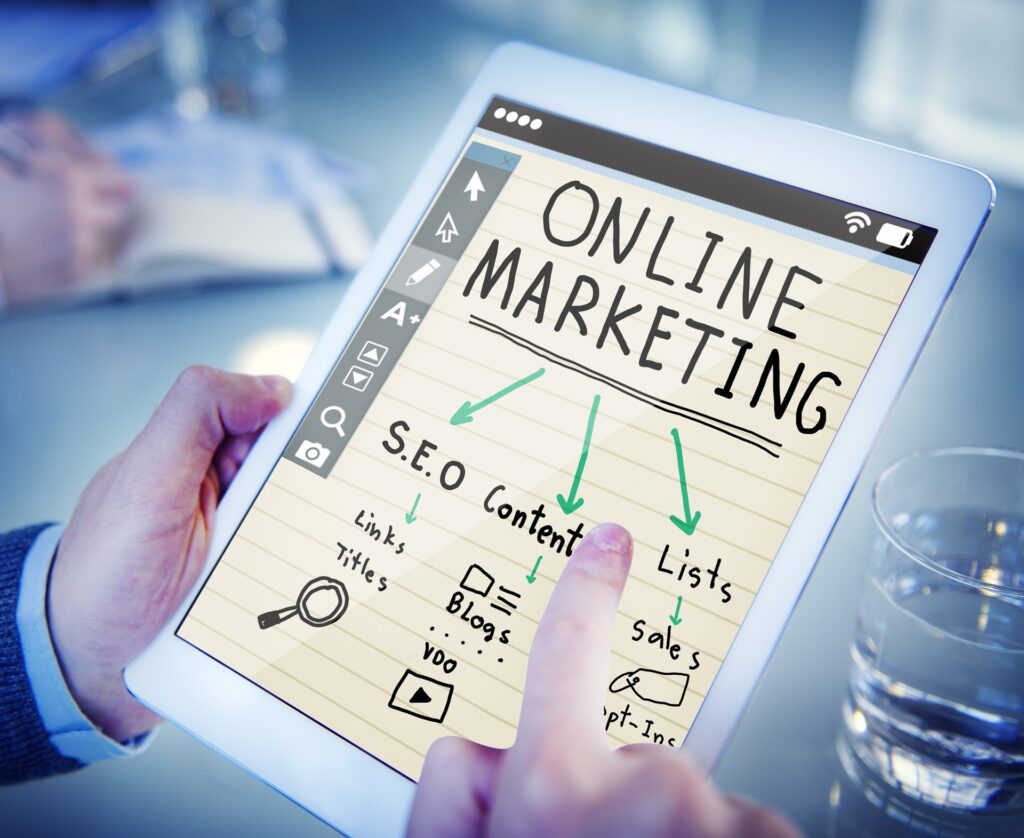 Anything that is currently linked to the internet is referred to as "online." And the term online marketing derives from there.On the other hand, "digital" is a process or a format. It refers to electronic technology that generates, stores, and processes data.
Digital marketing is, digitally stored information delivered via the internet.
So in a way, internet marketing (online marketing), is actually a subset of digital marketing.
---
 Social media marketing is a subset of internet marketing that focuses on the use of social media platforms like LinkedIn, Facebook, Pinterest, Twitter, and Instagram, among others. It also includes brand building.
---
4. What are the advantages of using the internet to market your business?
The most important advantage of marketing through the internet is that it provides an endless worldwide reach and a much larger scale than could have been accomplished through traditional advertising methods.
Apart from that, there is a slew of other significant advantages to be gained from internet marketing like:-
1.Revenue creation.
2.Targeted website traffic.
3.Online promotion.
4.Cost-effectiveness.
5.Instantaneous messaging.
6.High return on investment.
7.Brand growth
---
5. Does internet marketing necessitate a high level of expertise?
No, Internet marketing doesn't require a specialized set of abilities. You only need to know how to get online, and stay interested in making money. And that's something anyone can learn. Besides, there are numerous internet marketing courses and guides available online to help you along in your journey.
---
6. How much does internet marketing cost?
 In general, this varies a lot. A domain name for a website costs about $20-$25 per year, and basic website hosting costs around $10-$15 per month or less.
The rest of the costs are determined by the online marketing tactics you choose to use and whether you will outsource some of the jobs or handle it all yourself.
 Many people believe that the domain name and hosting are the only expenditures associated with starting a business, which is not correct.
Internet marketing actually involves a number of costs including email marketing, social media marketing, SEO, and content marketing.
---
7. SEO is something I keep hearing about. What exactly is it?
Search Engine Optimization, or SEO, is an online marketing approach that improves the visibility of your website in search engines such as Google, Bing, and Yahoo.
The purpose of SEO is to improve a website's ranking in search engine results pages (SERPs).
Furthermore, SEO helps enhance the flow of organic, or free, visitors to your website, which can lead to an endless increase in income and conversions if done correctly.
---
8.How should I go about implementing internet marketing strategies?
Here are a couple of excellent internet marketing strategies:-
SEO: If you want to improve your ranking in the Search Engine Results Pages (SERPs) or increase the number of visitors to your website, you should begin with search engine optimisation (SEO).
And the smartest start point for enhancing SEO is through on-page SEO , long-tail keywords, exploiting keyword intent, using backlinks, and improving page load speeds.
SEM: Are you looking for a way to promote your service or products? If so, then Search engine marketing (SEM) is an excellent approach to focus user searches. This way you get to place your name on the top of search result pages. The main difference between SEO and SEM is that SEO focuses on optimising a website mainly for organic search results. SEM, on the other hand, focuses on both organic and paid traffic.
Content Marketing: Content marketing drives profitable customer action by creating and distributing valuable content to the audience. And because content marketing and SEO work hand in hand, many organizations combine them into a two-pronged approach.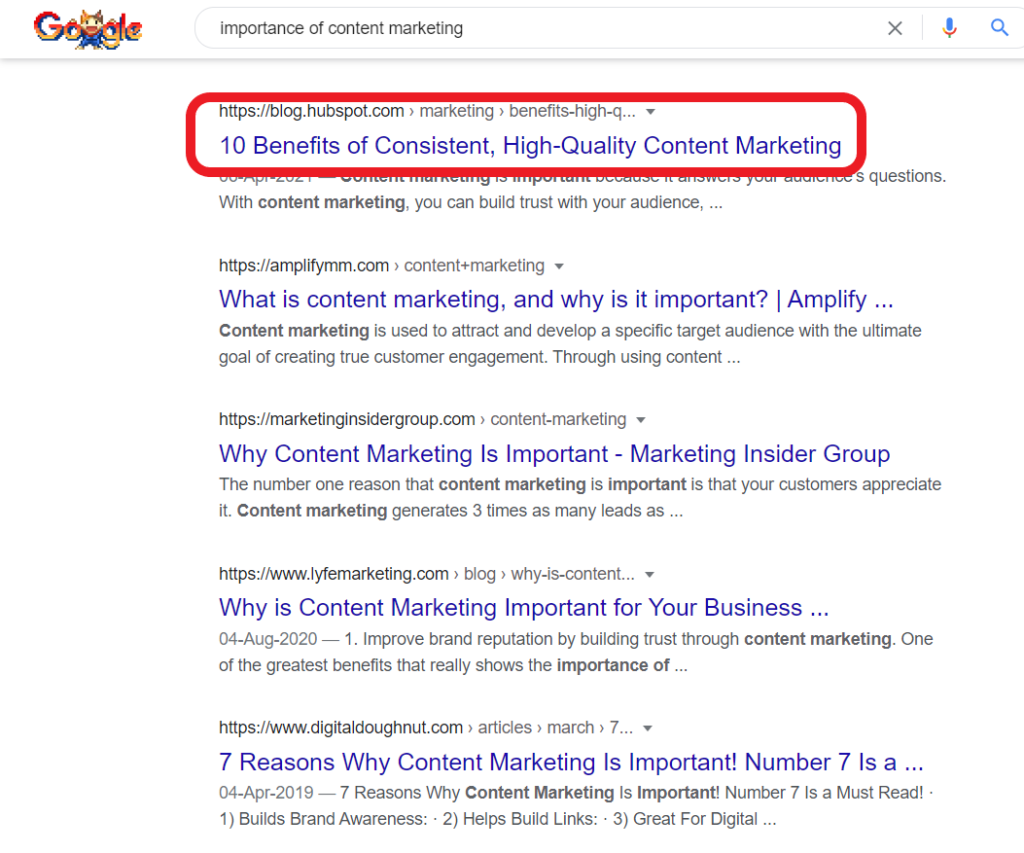 Social Media Strategy: Social media strategy operates when you use social media to give your audience a "behind-the-scenes-look" at your business. You do this by sharing informal, but valuable content, and form relationships with your customers. So if your target audience is active on social media, you should have a strategy in place to meet them there.
UX: What kind of an experience a user gets from your site is called user experience  (UX or UE). It means a visitor should be satisfied with the content's usefulness, simplicity, and efficacy. With a good UX, visitors are less likely to abandon your website. UX also comes off as page experience, for which Google recently released a page experience update.
Research: The purpose of research is to deliver reliable information to readers and that too fresh information. However, conducting research is easier said than done. We can't merely mention sources or links to them from anywhere on the internet. We need to know what we're talking about. This demands the gathering of data and relating it to your content in a useful context. To say the least, there are a plethora of methods for conducting successful content research, and accessing sources and links.
---