As of 2021, it is understood that nearly 4.6 billion people have access to the internet, and this number is growing rapidly. Small wonder that internet marketing is evolving into the easiest option for online earning. So what's unique about internet marketing?
Internet marketing enables you to achieve your overall business objectives by increasing website traffic and sales conversions. Importantly, it affords a worldwide reach, without requiring specialized abilities. Examples of internet marketing include email marketing, blogging, and affiliate marketing.
To reach your ideal audience, internet marketing makes use of digital channels such as email, social media, websites, and search engines.
Unlike more traditional advertising media like print, the internet enables two-way communication between your company and your customers, resulting in improved long-term customer loyalty.
---
1.What is internet marketing and how does it work?
In a nutshell, internet marketing is the process of advertising a business through the use of the internet. Essentially, you utilise this method to advertise and market products and services to internet users all over the world.
---
2. If there is a distinction between internet marketing and digital marketing, what is it?
The terms internet marketing and digital marketing are frequently interchanged. This is because there isn't much difference between digital and internet marketing.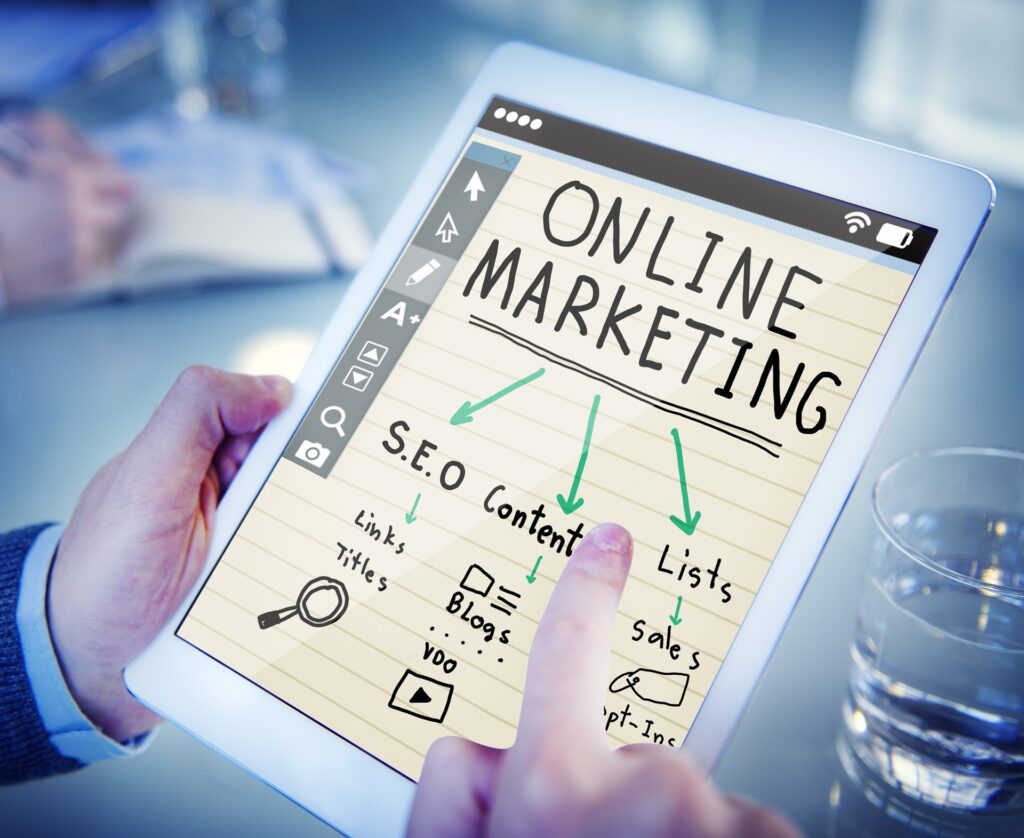 Anything that is currently linked to the internet is referred to as "online." And the term online marketing derives from there.On the other hand, "digital" is a process or a format. It refers to electronic technology that generates, stores, and processes data.
Digital marketing is, digitally stored information delivered via the internet.
So in a way, internet marketing (online marketing), is actually a subset of digital marketing.
---
3. What is the distinction between social media and internet marketing?
 Social media marketing is a subset of internet marketing that focuses on the use of social media platforms like LinkedIn, Facebook, Pinterest, Twitter, and Instagram, among others. It also includes brand building.
---
4. What are the advantages of using the internet to market your business?
The most important advantage of marketing through the internet is that it provides an endless worldwide reach and a much larger scale than could have been accomplished through traditional advertising methods.
Apart from that, there is a slew of other significant advantages to be gained from internet marketing like:-
1.Revenue creation.
2.Targeted website traffic.
3.Online promotion.
4.Cost-effectiveness.
5.Instantaneous messaging.
6.High return on investment.
7.Brand growth
---
5. Does internet marketing necessitate a high level of expertise?
No, Internet marketing doesn't require a specialized set of abilities. You only need to know how to get online, and stay interested in making money. And that's something anyone can learn. Besides, there are numerous internet marketing courses and guides available online to help you along in your journey.
---
6. How much does internet marketing cost?
 In general, this varies a lot. A domain name for a website costs about $20-$25 per year, and basic website hosting costs around $10-$15 per month or less.
The rest of the costs are determined by the online marketing tactics you choose to use and whether you will outsource some of the jobs or handle it all yourself.
 Many people believe that the domain name and hosting are the only expenditures associated with starting a business, which is not correct.
Internet marketing actually involves a number of costs including email marketing, social media marketing, SEO, and content marketing.
---
7. SEO is something I keep hearing about. What exactly is it?
Search Engine Optimization, or SEO, is an online marketing approach that improves the visibility of your website in search engines such as Google, Bing, and Yahoo.
The purpose of SEO is to improve a website's ranking in search engine results pages (SERPs).
Furthermore, SEO helps enhance the flow of organic, or free, visitors to your website, which can lead to an endless increase in income and conversions if done correctly.
---
8.How should I go about implementing internet marketing strategies?
Here are a couple of excellent internet marketing strategies:-
SEO: If you want to improve your ranking in the Search Engine Results Pages (SERPs) or increase the number of visitors to your website, you should begin with search engine optimisation (SEO).
And the smartest start point for enhancing SEO is through on-page SEO , long-tail keywords, exploiting keyword intent, using backlinks, and improving page load speeds.
SEM: Are you looking for a way to promote your service or products? If so, then Search engine marketing (SEM) is an excellent approach to focus user searches. This way you get to place your name on the top of search result pages. The main difference between SEO and SEM is that SEO focuses on optimising a website mainly for organic search results. SEM, on the other hand, focuses on both organic and paid traffic.
Content Marketing: Content marketing drives profitable customer action by creating and distributing valuable content to the audience. And because content marketing and SEO work hand in hand, many organizations combine them into a two-pronged approach.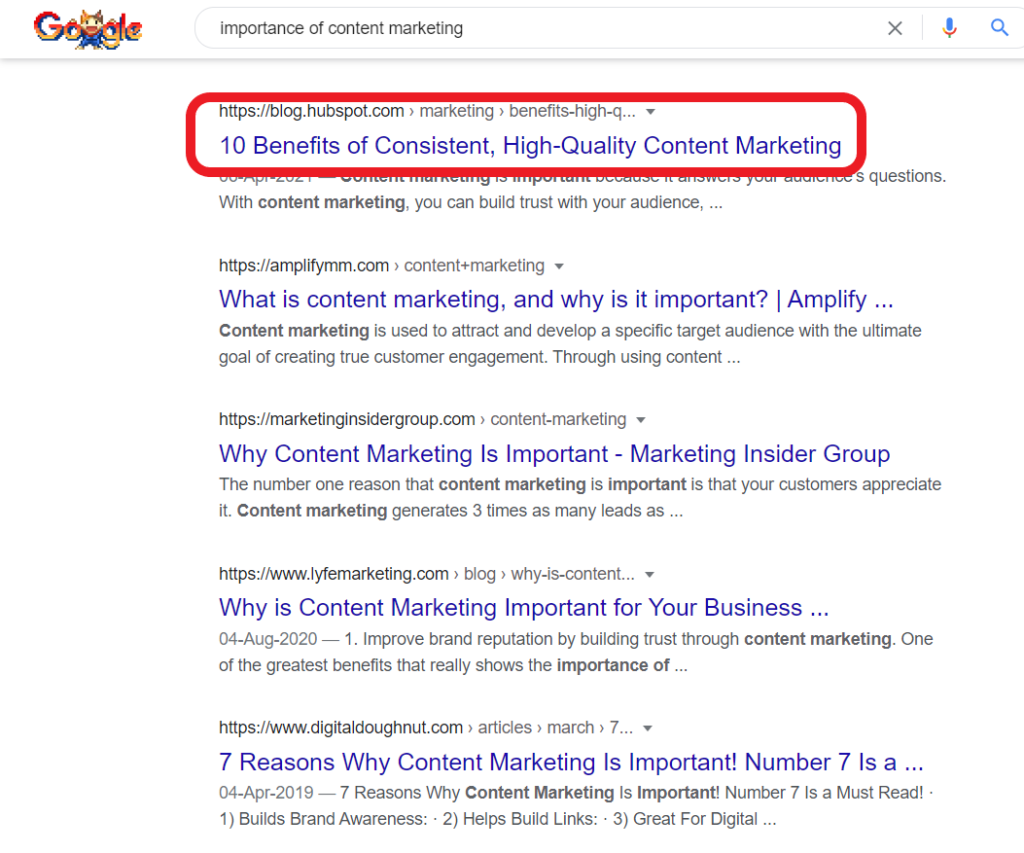 Social Media Strategy: Social media strategy operates when you use social media to give your audience a "behind-the-scenes-look" at your business. You do this by sharing informal, but valuable content, and form relationships with your customers. So if your target audience is active on social media, you should have a strategy in place to meet them there.
UX: What kind of an experience a user gets from your site is called user experience  (UX or UE). It means a visitor should be satisfied with the content's usefulness, simplicity, and efficacy. With a good UX, visitors are less likely to abandon your website. UX also comes off as page experience, for which Google recently released a page experience update.
Research: The purpose of research is to deliver reliable information to readers and that too fresh information. However, conducting research is easier said than done. We can't merely mention sources or links to them from anywhere on the internet. We need to know what we're talking about. This demands the gathering of data and relating it to your content in a useful context. To say the least, there are a plethora of methods for conducting successful content research, and accessing sources and links.
---
9.Can digital marketing help you sell more online?
Yes. The goal of digital marketing is to increase website traffic and sales conversions, enabling you to achieve your overall business objectives.
If you want to improve online sales in the long run,I recommend using a range of strategies including UX research, conversion rate optimization, as well as advanced product schema and social media.
When you're creating a campaign for a client, it's advisable to first learn about their business and objectives, then provide strategies that will help them achieve their objectives.
---
10. What techniques are used in internet marketing?
 Among the most important techniques of internet marketing are:
1.Email Marketing.
2.Marketing on Social Media.
3.Video Marketing.
5.Mobile Marketing. 
6.Display Advertising.
---
11. Isn't internet marketing a bit too crowded?
No, internet marketing isn't a particularly competitive field.
This is a fallacy spread by people with no prior expertise in the online business world. Yes, some areas are more competitive than others, but there are a lot of internet marketing approaches where competition isn't an issue.
Affiliate marketing is one such area. And even though affiliate marketing has its own upsides and downsides, it is extremely profitable once you succeed at it.
---
12. What is the most effective way of conversion?
A good ratio is considered effective for conversion. And ratio higher than 5:1 is considered strong in most businesses. It is possible to get a ratio larger than 5:1, but this is uncommon.
Your cost structure, which differs by industry, has a big role in determining your goal ratio. Email marketing has the highest return on investment (ROI) at about $58 for every $1 spent.
---
13. Do you have any other Internet marketing strategies in addition to SEO?
You can employ a range of additional internet marketing tactics in addition to SEO. Social media, affiliate marketing, banner ads, email marketing, and search engine marketing are just a few examples.
---
14. What is the significance of SEO?
According to recent statistics, more than 90% of internet users utilise search engines to find the information and products they require.
Furthermore, around 60% of these individuals utilise search engines on a regular basis. Based on these figures, it's safe to claim that SEO plays a critical role in deciding a website's or online business's success in terms of traffic potential.
The higher a website's SERP (search engine results page) ranking, the more organic traffic it receives.
---
15. What is the simplest method for creating a website?
 The WordPress platform is the most widely used and cost-effective way to create a website. It's also extremely simple to use, allowing anyone with no prior experience in web programming to create a website quickly and easily.
---
16. How often should I update my website with new content?
There is still a lot of discussion on this topic because different industries and demographics have distinct content consumption tendencies. Besides, there are many benefits of frequent updating of content.
However, new posts should be published twice a week in general. But I recommend once a week at the least.
There is no upper limit though. In fact, studies demonstrate that posting once a day, or even multiple times a day, is an effective strategy to attract visitors to a website.
It's simply an issue of selecting how much time and effort you're willing to put into content creation. Google is known to offer a higher ranking to websites that update their data often.
---
17.What is inbound marketing and how does it work?
HubSpot coined the term "inbound marketing".This is what they have to say about inbound marketing :
"The inbound methodology is the method of growing your organization by building meaningful, lasting relationships with consumers, prospects, and customers. It's about valuing and empowering these people to reach their goals at any stage in their journey with you."
An example of inbound marketing is a well-written blog article about a blogger's favourite product. This communicates with your prospective customer in a way that a banner ad cannot.
---
18. Should I develop content that is timely or content that is evergreen?
The answer is unmistakable. Both.
Current events and new developments in your sector should be covered in your content. This is a wonderful method to drive visitors to your site via social media and online searches.
But it's also crucial to generate evergreen content that will keep visitors coming back for months, if not years. Otherwise, your entire collection of information will become irrelevant just weeks after it is published.
---
20.In Google Analytics, what is the most crucial aspect to focus on?
Aside from goals and conversions, examine the website traffic and behaviour indicators.
Also, check how they change month to month and year to year.
 Sessions, users, and pageviews are traffic metrics that tell you how many people visit your site and how often they visit it.
Behavior metrics tell you how visitors engage with your site, how much duration they spend on your site, and the frequency of visits. Examples of behaviour metrics are:-
1.Pages per session.
2.Average time on page.
3.Bounce rate.
4.New sessions.
Each site's most essential measure will be different.
I recommend taking the effort to figure out which metrics influence your marketing decisions, and paying attention to them in the future.
---
21.Aside from Google Analytics, what other reporting tools are available for internet marketing?
Google Data Studio. This is a reporting tool that connects with other Google products like Google Analytics and Google AdWords, which is a great help in internet marketing.
Community Connectors. This tool helps to add data from social media platforms and other marketing tools that you'd like to report on.
Time-saving feature. This is a feature to create a report that will automatically update when the date range is changed.
Besides Google Data Studio, Raven Tools, Kissmetrics, and HubSpot are just a few of the tools that give extra analytics.
---
22.What is GTM and why is it useful?
Google Tag Manager (GTM)  is a tool that allows you to easily add tags and pixels to your websites, such as AdWords conversion tracking or Facebook pixels, using a user-friendly interface.
You can use GTM to apply a wide range of tags, scripts, and code snippets that you would have to install on your website otherwise. Because all tags are stored in one place, GTM makes it easier to apply and change them.
You may use GTM to track a range of actions on your website, such as clicks on navigation elements, CTA button clicks, and form tracking.
With GTM, you can see which buttons people clicked to go to the next page, as well as the page they were on at the time they clicked on that element.
With GTM you can track the following aspects:-
1.Navigation clicks.
2.Form starts and completions.
3.Social icon clicks.
4.PDF downloads.
 5.Search bar inquiries.
You can also use GTM to create tags for third-party vendors.
---
23. How important are blogs in internet marketing?
The most successful bloggers employ internet marketing to stay ahead of the curve and find what works.
Such sites assist with the best ideas and talents on a daily basis.
The content of Internet marketing blogs is based on great content research and includes topics like audience building, analytic measurement, and industry news.
 These sites produce a lot of money online when they are monetized with smart strategies to make money.
---
24. What are some of the most typical social media marketing blunders made by businesses?
Inconsistency In Publishing. Publishing on an irregular basis is a big mistake. It leads to disinterest among readers because even if your content is high quality, readers always want fresh and updated content. So you need to post at least once a week.
Too Many Advertisements On Social Media. Advertisements should account for 20% of your material, while the remaining 80% should provide value to your fans.
Not Responding To Comments. Another big mistake is utilizing social media solely to promote your own material, never engaging in discussions or adding comments to the post that pique your audience to click, like, or share it.
Copy- Pasting Across All Social Media Platforms. Each social media platform has its own set of constraints, users, techniques, dos and don'ts, and so on. The blunder bloggers make is publishing the same posts repeatedly on different channels. That just appears so spammy and inauthentic.
There Is No CTA. A good Call To Action (CTA) can help visitors to sign up for a subscription, download something, share something, watch a demo, seek information, visit your site, take advantage of a deal, and so on. But, you make a mistake when your posts finish without a CTA.So you end up missing out on all opportunities if you don't have a CTA in your posts.
---
Conclusion
Intimate knowledge of internet marketing is crucial for any online business owner, regardless of their specialization or industry.
In fact, internet marketing is one field through which you can reach an almost endless amount of potential customers from all over the world if you know how to do it correctly.
By increasing website traffic and sales conversions, internet marketing helps you achieve your overall business goals. Importantly, it allows for global reach without the need for particular skills. Email marketing, blogging, and affiliate marketing are all examples of online marketing.
If you're not sure how internet marketing works or need assistance making key decisions for your online marketing campaign, these FAQs certainly point you in the right direction concerning the online marketing industry.