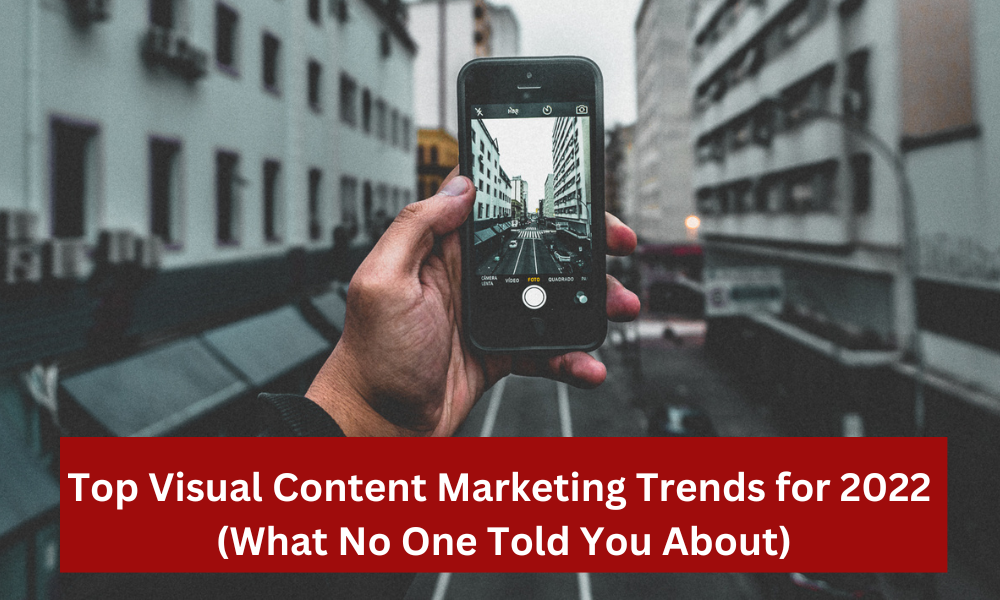 Visual content marketing trends have been evolving rapidly over the past decade.
But why the rising need for this form of content?
Well here's the thing. According to 99firms.com by the end of 2022, video content is predicted to account for 82% of all online traffic.
 And Bloggingwizard.com estimates that a whopping 40.8% of marketers post visual content two to five times per week.
So how does this compute with your content creation?
I think we need to remember that human emotions are inextricably connected to visuals. In fact, this also helps leverage  visual content on our blogs.
Quite frankly, the secret to producing engaging content is to appeal to the emotional aspect of the audience. Any content creator who is out of touch with this crucial need is therefore undeniably falling behind the times.
That said, if you're one of those who want to keep abreast with the latest visual content marketing trends, this post is for you.
---
What Is Visual Content Marketing?
Before we start, here's the lesser-known secret about the rapidly evolving visual content marketing trends.
Recent eye-tracking studies have shown that the majority of readers focus on the website's image-rich content.
And only 20% of their attention goes to the text.
Based on this human preference for visual content, a unique marketing opportunity unfolds on the internet: visual content marketing.
Essentially, visual content marketing implies expanding your brand using visual content. In this form of marketing, you use images, videos, and GIFs, and more to engage your audience. And this way you also forge emotional connections with them.
---
1. A Genuine Narrative With A Human Face
Interestingly, today, the stylish "glitter" of staged photo shoots and flawlessly staged product photos no longer appeals to audiences as much.
Your online visitors want to see the real person behind the site.
That's one reason why a brand's intended message should be strong, and authentic. The purpose is to draw consumers into the narrative.
So what's my point here?
Simply this: the visual identity of your company is becoming more and more significant today.
According to Forbes "Digital marketing experts estimate that most Americans are exposed to around 4,000 to 10,000 ads each day".
Literally speaking your customer is spoilt for choice.
This means the customer needs help in his decision-making. And you're smart if you help him choose your brand over all others
As a result, the brand messaging must quickly convince customers to use your brand.
Brand Messaging
In a very subtle way, brand messaging implies joining a conversation that's already underway in your reader's head. And that's what digital marketing and personal branding is all about.
So what smart move do we make here?
Well, leading digital marketers now recommend visually highlighting the brand's messaging on social media, and everywhere else possible. This includes Instagram stories, reels, and even short videos.
Incidentally, such brand messaging also supports the concept of  "leveraging visual content on your blog"
Here's an addition to the visual content marketing trends: enhancing the messaging for the brand through a human touch.
Create Content about Real people
So when we talk about a human touch to your content what you want to do is this. Instead of talking about the product in isolation, create content about the real people who make the products.
You can create short videos about these real people.
Or Instagram reels, or even web stories about team members.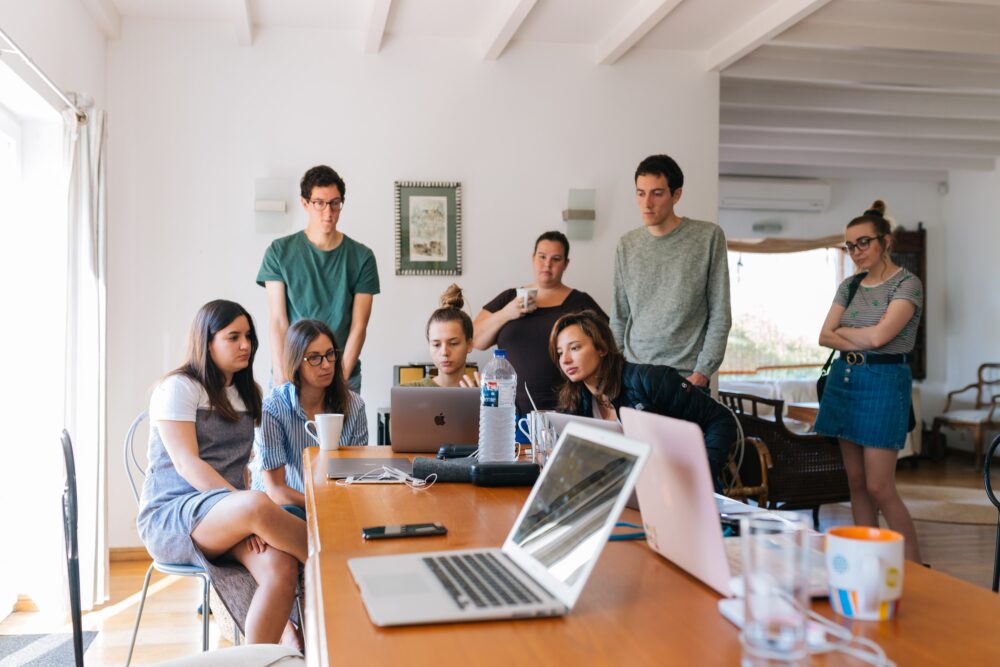 Curiously, audiences always want a behind-the-scenes look at the team members. So rather than promoting your brand with publicity stunts and sales pitches, speak directly to the customers
Be honest, and willing to voice your viewpoint
This satisfies the audience's desire to receive direct communication from you. And it also makes the interaction a more human one.
 Something that can carry on into the future.
---
2. Create Visual Graphics From Your Lists
Here's a big secret.
90% of information that is transmitted to the brain is visual, and the brain processes images 60,000x more quickly than it does text.
So knowing that it's almost a no-brainer to create tons of visual content. Right?
But this is what I found instead.
A lot of content creators are relying on bullet lists. There's no denying that bullet lists help with the recollection of content, and emphasis on important aspects.
But there's just one problem. Too many lists become boring.
As a result, the reader begins skimming content that seems repetitive. This is such a loss.
And it's avoidable.
Hence to avoid loss of readership, good bloggers use great visual content. Besides, they also employ some first-rate blog post formats which help them gain reader engagement.
So how does this latest in visual content marketing trends help?
Well, the biggest help is you can present your own content in an engaging way(while also reusing it). And you do that by smartly converting boring lists into graphics.
Graphics like bar charts, charts, and infographics easily increase social media engagement for your blog posts. Particularly on Pinterest, Instagram and Facebook.
Remember, graphics are a preferable substitute for all audiences.
---
3. Visual Content Marketing Trend: Optimizing For Google Images
According to a 2018 Google report, mobile searches for "image search" had already increased by more than 60% over the previous two years.
And we also agree that this percentage might very well increase with time.
So what's the point I'm making?
Simply this; Google Images is a well-liked resource for finding visual content on the internet. And one big reason for this rise in demand for visual content is the value-addition factor that images carry.
Therefore, there is a significant benefit to providing more context for images.
Interestingly, when you do add more context, your website receives higher-quality traffic. Not only that, your online visitors also identify depth and value in such content.
Now, there's an easy method for handling this.
You need to focus on the image file format you want to use, such as PNG, JPEG, or web files. Remember, the file format has an impact on file size, so selecting the right one requires deliberation.
Here's how you can do it yourself.
Using the "properly sized images" section under Opportunities in the Google "PageSpeed Insights"  report is one quick way to find incorrectly sized images.
After that, you add alt tags to images. Next, ensure that the image matches the content.
With these actions done, you're now at a greater advantage.
And why's that?
It's simply because Google can now easily index all of those visuals. And your blog post can now also figure in Google Images.
Most people are unaware of this particular hidden benefit of such visual content marketing trends.
But wait there's more.
Eventually, the biggest gain is that publishers also can find those images on Google. And use them for linking back to you.
---
4. Livestream Video Content
The popularly understood concept of video streaming is recording the event first, and subsequently streaming it. But now a popularly growing visual content marketing trend is – live streaming.
So what exactly is live-streaming?
When a video stream travels over the Internet in real-time without first getting recorded, it's known as live streaming.
Live streaming is now possible for TV shows, video game streams, and social media videos.
You have the opportunity to reach a much wider audience, drive more traffic, and increase your online visibility by live streaming videos.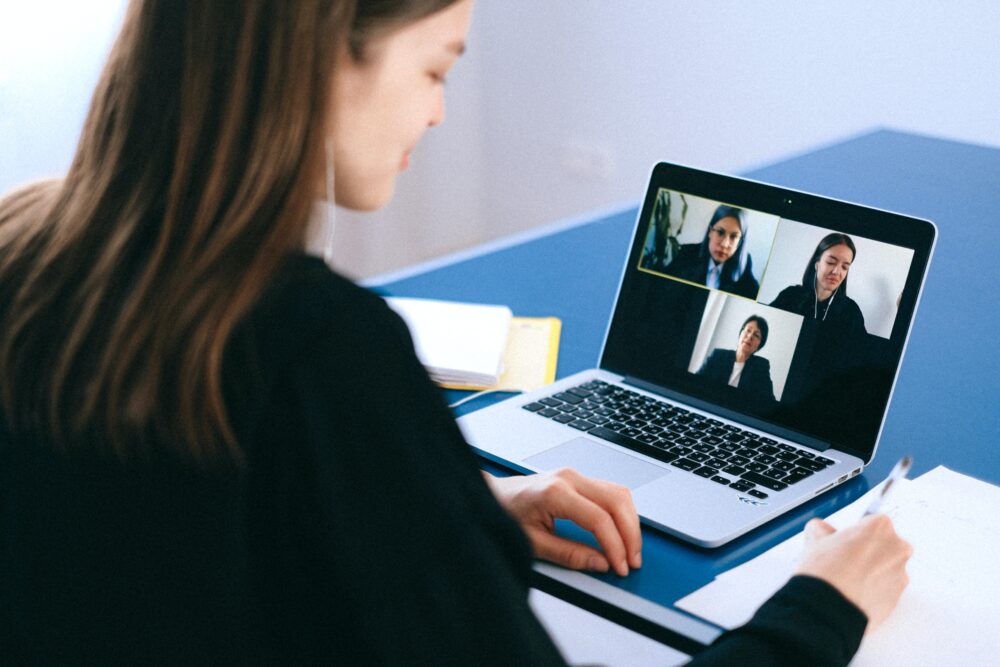 You can draw in more viewers, due to the immediate interaction possible. And this is far better compared to direct status updates or posts.
However, a video conference call, like Zoom, can be recognized right away.
Here the participants are arranged in a tiled pattern. But, you cannot personalize the conference call. Nor can you create the best viewing experience.
Live streaming, in contrast, gives you total control over what your audience sees.
You can allot the appropriate amount of screen space you want to give. And you can highlight guests during live streaming.
Also, with live streaming, you can display brand elements and logos on a screen.
You can also add text components to strengthen your message.
The role of the audience is another significant distinction between the two.
 In a video conference, everyone is considered a participant. Including the host. But in a live streaming event, the audience has a lot more flexibility to engage back and forth.
In live streaming, users can drop comments and communicate directly with the hosts frequently. This boosts audience engagement significantly.
Given these benefits, it should come as no surprise that live streaming videos typically receive twice as much engagement as recorded ones.
---
5. Visual Content Marketing Trend: Gamified Interactive Content
Gamification involves incorporating game mechanics into non-game settings.
According to Interaction Design foundation gamification taps into a user's intrinsic motivation by adding fun features to an existing system.
Eventually gamification content proves very beneficial for UX.
But at the same time, this benefit spills over to SEO as well, since UX is extremely important for Google. For this purpose, it even released a page experience update in 2021 .
So what does gamification actually aim to do with the user's experience?
Well, essentially the primary purpose of gamification is to engage your audience in direct interaction.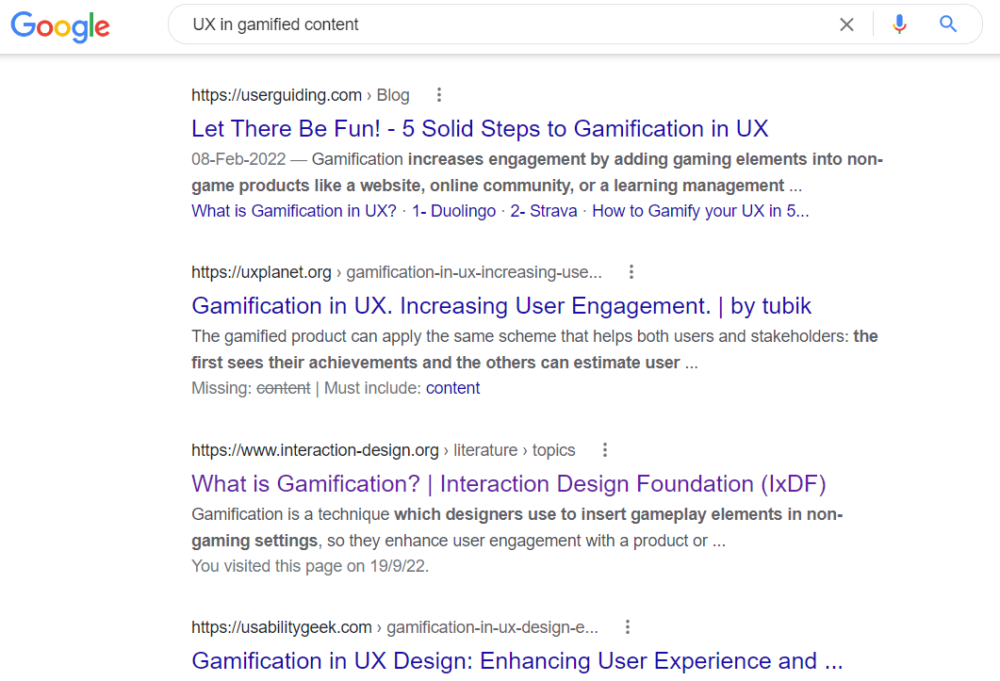 And gamification offers your audience that kind of UX in a number of ways:-
1.By rating your favorite outfit,
2.Taking an online test.
3.Playing "this or that,"
4.Playing bingo
5.Participating in a "choose your own adventure" post, or any number of other activities.
Interestingly gamification can be applied across varied platforms like:-
A web page
An online community
A learning management system
A institution's intranet
The primary goal of this visual content marketing trend is to boost participation. However, besides that gamification also increases sharing and collaboration.
---
6. Videos in Bite-Sized TikTok Format
With nearly 62 million downloads in January 2021 alone, TikTok was the second-most-downloaded non-gaming app. And not to be outdone, Instagram Reels and other social media platforms are quickly adopting the well-liked craze.
So why is this kind of visual media so riveting?
Well, the fact is that the majority of these videos are humorous, quirky, and not too serious. They interact with audiences and communicate their ideas clearly.
The content must be brief and to the point while still being entertaining, as typical TikTok video lengths are one minute.
It's interesting that the main draw for TikTok-style videos is that they're simple to make and edit.
Aside from the seemingly endless entertainment available at the touch of a button, such short-form videos also come with the potential for fame and wealth.
No wonder the demand for that kind of content from consumers isn't going away anytime soon!
---
7. Shoppable Visual Content
Shoppable visual content is that which enables consumers to browse products directly from the content. It also adds products to their shopping cart without the need to scroll through pages.
So what's pushing online customers to fall for this recent visual content marketing trend?
Well, a whopping 87% online buyers say that shoppable content helps them make buying decisions.
And what attracts consumers' attention most?
Well, inspiration is the word.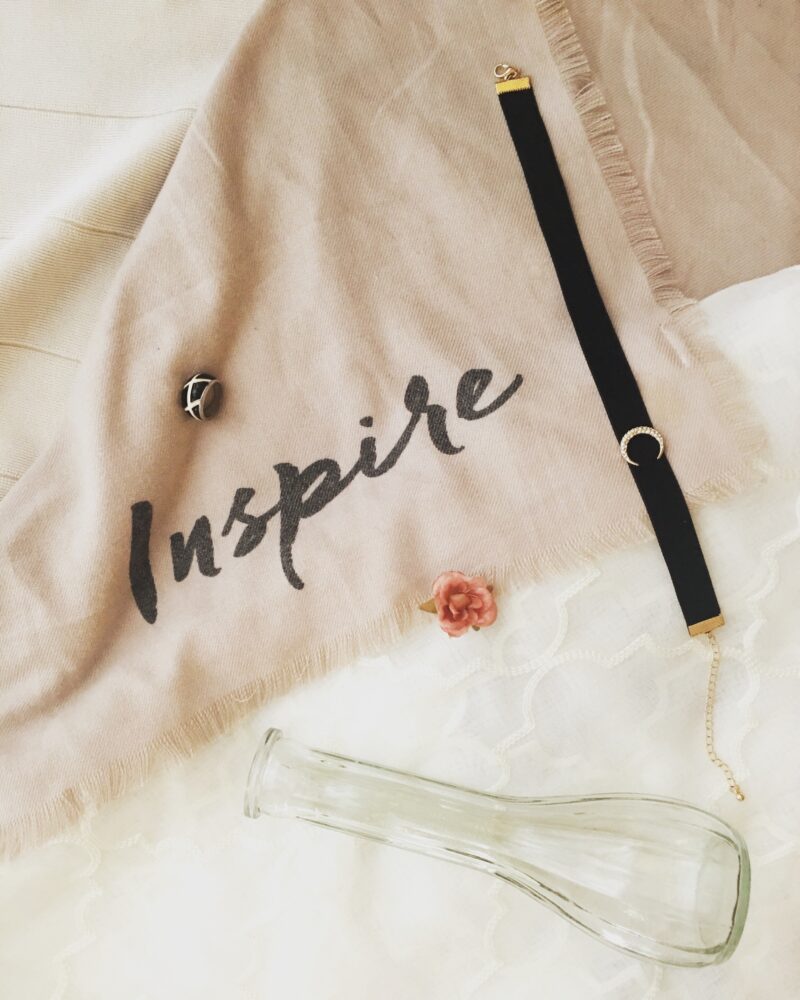 Consumers are looking for inspiration and proof of their sound decisions. They want to be educated and persuaded while making their buying decisions. In fact, they want further conviction about their choice.
Most importantly, consumers also desire a shorter "buying journey".
And this is exactly where shoppable visual content steps in. Being interactive and user-friendly, this consumer need is quickly satisfied.
Social media platforms have embraced this craze by providing commercial tools like product tags and shopping stickers.
However, shoppable visual content is not just available on social media. This can also be directly posted on blogs.
So here are some interesting shoppable visual-content ideas:
Shoppable images are pictures and photos that have shopping tools built into them for the products they feature.
The most common type of visual content used by eCommerce businesses to entice, engage, and influence customers is images.
Another amazing shoppable social content is high-quality, interesting videos.
In fact, today video is fast becoming the most popular visual content marketing trend. It is also the most engaging format of online content.
A dedicated audience reads articles and blog posts. And this audience trust demonstrates that the articles provide their viewers with worthwhile and insightful content.
The development of shoppable content initially began with social commerce platforms.
Key examples of shoppable social media content include Facebook shops, Instagram shoppable posts, and Pinterest with buyable pins.
Businesses are becoming more inventive and placing shop links right in their online catalogs. These links are also going into look-books, blog posts, and pretty much everywhere else a link can be placed.
---
8. Ephemeral Content: The Buzzword Among  Visual Content Marketing Trends
Ephemeral content is only available for a short period of time—usually up to 24 hours—before it vanishes.
Stories on Snapchat, Instagram, and Facebook are good examples of this type of content.
Ephemeral content evokes an immediate response by sharing stories that foster a sense of urgency.
So why does this form of content succeed so quickly?
Ephemeral content succeeds rapidly because it is temporary and short-lived. That's because it is created mainly as a strategy to exploit consumers'  fears.
No guesses about the biggest fear, right?
Yep. It's the fear of missing out (FOMO)  that elicits a quick reaction.
Surprisingly, ephemeral content encourages you to produce more content.
It also quickly reaches a larger audience.
You can quickly get your story in front of your audience by using images and rich media, like video.
For instance, Facebook stories let you interact with your audience as a part of a continuous story.
Ephemeral content excels at showcasing user-generated content (UGC). That way there's no worry about sticking to the brand aesthetic. And this advantage is unique because it relies on the fact that the content won't be on display all the time.
Eventually, because of its short life, ephemeral content has enormous power to increase the brand's reach.
---
9. Animations and GIFs
The term "graphics interchange format" is abbreviated as "GIF." Developed in 1987 by Internet service provider CompuServe, it is a type of digital file.
The aim of GIFs was to make images and brief animations smaller in size.
On the web, GIF image files are frequently used to display graphics and logos. They are a common file format for memes on social media platforms since they also support simple animation.
An example of a GIF would be a series of pictures showing a puppy jumping up and down that will play back repeatedly to simulate a video.
This kind of visual content may not be the latest visual content marketing trend. But it has been well-liked for a while and is probably going to stay in style.
The advantage of GIFs is that they leverage your reach in many ways:-
GIFs are simple to share.
They demonstrate your awareness of current events.
You can show off your playful side with GIFs
In a message that is much shorter, GIFs can add more context or emotion.
Gifs and animations can be used in a variety of contexts, like  illustrating an instructional post
---
10. 360° Visuals: A Crucial Visual Content Marketing Trend
The goal of 360-degree visual (video) is to completely immerse the viewer in the action as if they were actually there.
The biggest benefit they offer is in search engine rankings and user accessibility.
Moreover, 360-degree visuals are much more interactive. The choice of what to see is up to the viewer, who is in charge of their experience. As a result, the audience is much more engaged.
This is what makes it such a popular visual content marketing trend.
360-degree videos in the education field, help students in connecting their learning to other areas of their lives. This is accomplished by offering clear, pictorial explanations and descriptions.
The learner can interact and immerse themselves in their environment.
And how is a 360-degree visual actually achieved?
Well, essentially, 360-degree videos use fish-eye lenses. And the cameras capture about 200 degrees of image per lens.
Together, these lenses capture about 400 degrees of space.
There is obviously some overlap here. The software determines where this overlap is after the footage is recorded and works to create a seamless image.
When it comes to e-commerce, products can be displayed from every angle to give customers a better understanding of what they're purchasing and improve the overall online shopping experience.
---
FAQs
1. Why do visual content marketing trends assume so much importance?
Due to their many possibilities, visuals help businesses easily achieve their marketing objectives. Remember, humans process visual information 60,000 times more quickly than written information.
2. What would I lose if I didn't incorporate a lot of visuals into my content?
The use of visuals in content marketing is essential. You could be losing out on a lot of advantages, including increased traffic, earnings, and engagement if you're not utilizing them to their fullest potential.
3. Will ephemeral content still be significant in the future?
Ephemeral content will indeed take up a lot of room.
In the future, probably there will be less emphasis on flawless images or videos. Rather, the focus will be on producing content quickly. Hence ephemeral content is one visual content marketing trend we all need to watch out for.
The fact is that people prefer real content that is published quickly, not images that were created weeks ago.
Moreover, audiences don't want to miss out on anything (remember FOMO).
4. How does shoppable visual content support online purchasing?
Shoppable visual content is great because it allows viewers to purchase products directly from the images. They are not required to complete a full checkout or add an item to their shopping cart.
Additionally, some platforms enable instant payment via digital services like Apple Pay.
5. How do infographics compare to other types of text?
Visual information in infographics is simple to comprehend and spread among others. The reason is that well-structured visual information is easier for the human mind to understand than unstructured text.
6. Is visual content useful for SEO in addition to brand development?
Visual content is very effective for SEO.
When users search-relevant keywords, images with the right alt tags can appear in Google result pages. Additionally, increasing your shares could also help your website develop backlinks. Your rankings on search engines will rise as a result.
7. What makes gamified content superior to regular graphics?
Gamified visuals offer engaging interactive content that motivates your audience to take action.
That could entail pressing a button, dragging an icon across the screen, or turning the page.
It is easier to keep website visitors on the page for a long time if you can make your content more interactive.
---
Additional  Resources
---
Conclusion
The latest visual content marketing trends are likely to determine the future of online marketing.
That's because visuals help businesses stand out and give them the creative freedom to present their products and services.
Visual content marketing is crucial because users prefer seeing with their eyes rather than reading extensively.
More than ever, there is fierce competition for viewers' attention. And as brands adopt this new method of luring customers, visual content is taking center stage.
In order to present your brand to the audience, visual marketing relies on the use of visual graphics, video content, gamified visuals, shoppable visual content, and 360-degree visuals.
Hence if you intend to serve your audience better, I actually advise you to diversify a little. You should try using a variety of visual content types for varied audiences.
After all, using a variety of different types is always a good way to effectively reach more of your ideal clients. And this also helps maximize a whole bunch of visual content marketing trends.