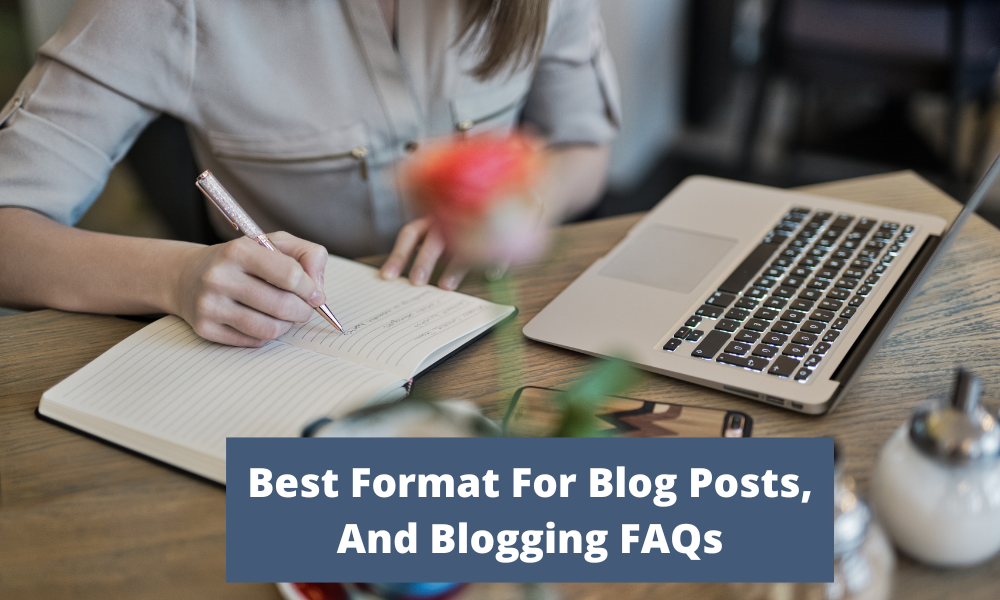 What is the best format for blog posts, and how does that impact a good blog?
The fact is that blogging has been, and remains a highly profitable activity online. And blogging offers undeniable advantages that don't come as easily from other digital marketing sources.
The majority of people can typically agree that a good blog offers consistent, interesting content. It doesn't matter whether it's educational, newsworthy, or amusing as long as it improves readers' lives in some way.
It may appear to be difficult in the initial stages until a site reaches about 200 articles.
Even when a blogger writes consistently, and posts two or more pieces of high-quality content each week, the task appears uphill. This is also true for many bloggers who comprehend keyword research and competition analysis.
But those who master the skill of writing great blog posts also know what is the best format for blog posts.
Therefore this article is aimed at helping aspiring bloggers who want to learn about the best formats for blog posts and also the method of improving their blogging skills.
That will unfold through the ongoing FAQ-type questions within this post.
So let's roll.
---
Does Blogging Have A Future ?
When blogging first emerged, it offered a means for anyone to express themselves on the internet.
The best part was they could do so without being concerned with all of the technical aspects of creating a website.
Some authors with strong opinions continue to use blogs as a platform for their free expression.
However many more people have realized the immense potential of blogs as a means of online income and as a vehicle for advertising.
According to Hubspot, the use of blogs will continue to increase in 2022, with 29% of content marketers wanting to use blogs for the first time and 10% planning to invest more in blogs than any other format.
So what's the future of blogging in the long term?
If you're really curious, have a look at this article "What's The Likely Future Of Blogging? Or Is It A Thing of the Past?"
---
How Much Do Bloggers Earn From Full-Time Blogging?
There are numerous influential bloggers in existence today, many of whom have millions of global followers as well as millions of dollars in their bank accounts.
It goes without saying that successful blogging takes time and work. It implies you're thorough about the best formats for blog posts and numerous other factors.
But the smart blogger with the right idea can make millions while doing it.
So to give you a glimpse, here's a list of the top 7 bloggers in the world, each of whom makes millions of dollars.They actually earn from full-time blogging.
Have a look at these phenomenal earnings from full time blogging:-
1. Ariana Huffington- $250 million per year
2. Tim Sykes – $120 million per year
3. Peter Rojas – $50 million per year
4. Perez Hilton – $40 million per year
5. Chiara Ferrangi – $35 million per year
6. Rand Fishkin – $35 million per year
7. Brian Clark – $32 million per year
---
What Is The Best Blog Post Format For You And Your Readers
Every post by a blogger frequently follows the same format. But that's incorrect because there are numerous post types, which add interest to the text.
So if you vary your blog post formats, your content will appear less predictable and repetitive. And this usually turns out to be very attractive to your audiences.
So the best format for blog posts isn't a fixated cookie-cutter formula. Instead, it is dynamic.
Hence we have a couple of blog post formats that are proven to be popular. And they consistently serve various types of blog niches very effectively
Some examples are:-
1. How-To Blog Post Format
2.Infographic Blog Post Format
3.Listicle Blog Post Format
4. Guest Blogging Format
5. The Interview Post Blog Post Format
6. Checklist Blog Post Format
7.Case Study
8. Personal Story Post
9.News Article Format
10.The Funny Post
11. The FAQs Post Format
You can read more about these best formats of blog posts in the article "The Best Blog Post Formats For You And Your Readers"
---
Strategies And Best Blog Post-Formats To Make Your Blog Popular
It's tempting to become discouraged and give up on blogging, but once you start reaping the rewards, you'll see how important it is for your business.
By driving traffic to your website, you generate a social media following. You leave a positive first impression on both potential customers and clients.
And your blog can have a significant positive impact on your personal brand and business.
That's because blogging helps attract new customers, improves Google ranking in SERPs, builds trust with customers, and establishes your brand as an industry leader.
So here are a few strategies for enhancing the popularity of your blog:-
1. Focus on a particular subject. Select your niche based on your passion and also its utility for audiences
2. Possess expertise and reputation. Expertise also enhances your Google EAT score
3. Utilize the Google search console.
4. Make your blog mobile-friendly .
5. Use social media for brand promotion.
6. Know your audience well. Engage your readers, and encourage comments.
---
What Is The Best Format Or Sequence For A Blog Post?
There are a lot of bloggers who want to master the art of sequencing a blog post well. Or they simply want to know how to format a blog post in the best way.
The intention is to know the best blog post format so that it can be replicated repeatedly for generating consistently great content.
A good blogger is constantly on the lookout for improvement. He wants to write his blog posts extremely well.
So what's the benefit of finding the best blog post format?
Well, the advantage of sticking to the best formats of blog posts is that they make blog posts easier to read for the users. That's because readers tend to get hooked on the familiarity, and consistency of formats.
And the repetitive writing style often eases comprehension.
Here's what the famous blogger Neil Patel says "….consistency creates a pattern and makes reading easy. Your target audience will appreciate that. Following this tip will help your readers go with the flow and read your entire article"
So the best way to write a good blog post is to follow these simple rules:-
1. Begin with a compelling title.
2. Make it easy to skim your blog article.
3. Make a table of contents available.
4. Add great visual content.
5. Use legible fonts.
6. Add internal links and backlinks.
7. Emphasize your CTA.
---
What Are The Best Types Of Blogs To Create?
The most common kind of blogs you may find online are lifestyle blogs.
They have a wide range of readers that are interested in subjects like politics, local news, culture, and the arts.
The blogger now has a variety of themes to choose from, which makes it simpler to organise their content strategy.
Apart from these, there are various types of blog posts that bring great results:-
1. Blogs about books and literature
2. Blogs on personal finance.
3.Blogs about interior design.
4.Blogs about sports.
5.News blogs
6. Film blogs.
7. Blogs on religion.
8.Political blogs
Currently, there are more than 600 million blogs online. out of 1.9 billion websites, and that number is rising.
Many will eventually succeed, and many more will fail.
So even if you have a brilliant topic idea, are you certain it belongs to a long-lasting and distinctive niche?
Have trouble deciding what to publish on your blog?
Well, in that case I recommend you read this article "How To Select The Best Blog Topic For Long-Term Profitability"
Anyway here's a fascinating hint.
"People utilize the Internet to solve issues". They surf online to discover new information, accomplish goals, get entertained, and be inspired.
---
How Many Words Does The Best Format Of Blog Post Need?
Today it is almost universally accepted that long-form content is the best.
So what is that?
Well, long-form content contains a sizable number of words. More importantly, it is rich, extensive, and offers tremendous value. It provides a tonne of data and extensive, in-depth insight into a topic.
Long-form content, whether you're guest posting or writing for your own site, is excellent for increasing your credibility as a writer.
Numerous research conducted over the past ten years indicates that Google's algorithm favors long-form content.
As a result, this has improved the average performance of blog posts with more than 1,000 words.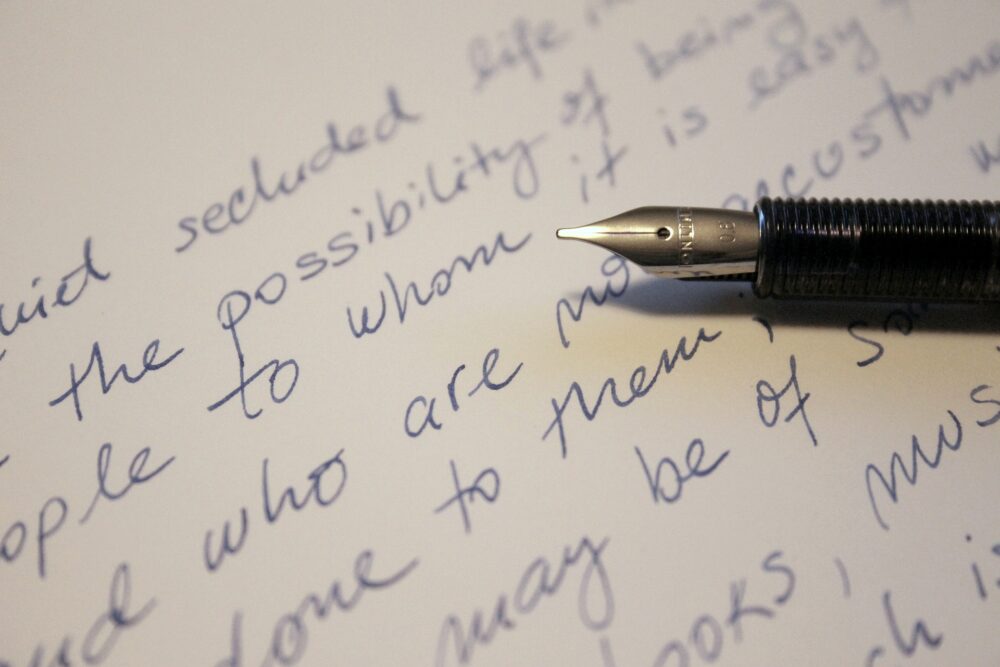 Notably, blog post length inevitably has a significant impact on SEO
Initially, it was thought that any work with more than 300 words counted as long-form. But as of right now, the count has practically tripled.
In essence, this type of content is absolutely long!
In actuality, a word count of between 2000 and 2500 words is considered to be long-form content.
According to Backlinko.com"Content longer than 3000 words gets an average of 77.2% more referring domain links than content shorter than 1000 words."
However, here we need a word of caution as well. The fact is that word count alone does not necessarily define long-form content.
Your content must first be thorough and contextual before any word count begins to concern you.
Besides having the necessary length, your content must have depth and comprehensiveness, and it should satisfy the reader's search intent.
---
Best Blog Post Formats To Improve Engagement
You and your business can share views, opinions, and experiences on your website with blog postings about any subject.
This could help you in increasing brand recognition, credibility, leads, and earnings.
Most importantly, they can assist you in increasing website traffic.
If a blog post came from a thought leader who is an authority in their field then you may have gained something useful. Also, you may carry a good impression of the content's author.
So how do you generate great content and improve your blog posts?
1. Offer up a compelling subject.
2. Create a catchy post title.
3. Create a post outline.
4. Describe how you are related to the subject.
5. Employ a simple layout.
6. Be sincere when you write.
7. Offer solutions.
8. Take search engine optimization (SEO) into account.
---
Related Posts
The Best Blog Post Formats For You And Your Readers
Create Exceptional Content Consistently With These 8 Best Strategies
How To Select The Best Blog Topic For Long-Term Profitability
How To Do Successful Content Research For Your Blog Posts
What's The Likely Future Of Blogging? Or Is It A Thing of the Past?
---
Conclusion
The best format for blog posts brings in more engagement with the audience. This is crucial because a gazillion blogs are being published daily and you want to stand out from the crowd.
Usually, aspiring bloggers start looking for templated formulae and hence miss an important point.
That the best formats for blog posts are often flexible, and pretty dynamic.
However, what you do need to keep in mind is that the topic should be useful to the audience. Simultaneously it should also be interesting for you so that you create great content that adds value to your readers' lives.
Eventually, when you do write content around a topic you need to keep SEO in mind besides the reader's preferences. And hence, today long-form content serves both purposes; audience engagement, as well as SEO. No wonder, it is easily accepted as the best format for blog posts for some time to come.