Knowing the best practices in promoting affiliate links is a good shortcut to earning higher income from affiliate marketing.
One of the easiest ways to monetize your online work is through affiliate marketing. Particularly if you don't have your own products or services for sale.
With affiliate marketing, you can gain privileged access to brand-new products. You also get unique offers for your audience.The interesting part is you receive all of this while growing your own income. This is a huge advantage of following the best practices in promoting affiliate links
According to influencermarketinghub.com Statistics show that by 2022, the affiliate marketing industry is expected to reach an estimated worth of $12 billion. This number has exceeded about thrice its worth in 2015.
That's quite a promise for an industry that continues to boom.
And I guess it's worth examining your job as an affiliate marketer.
Your responsibility as an affiliate marketer is to advertise others people's products using your affiliate link.
To be more precise, you are paid when web users click your affiliate link and buy something.
More about affiliate links (and something called cookies) ahead.
Now this article helps you with the (lesser-known) best practices in promoting affiliate links
You can maximize your use of affiliate links with the help of these best practices, which will result in increased sales.
But let's go through the fundamentals first before getting into the specifics.
---
The Advantages Of Affiliate Marketing
Affiliate marketing has a number of advantages. And these advantages follow whenever you take important actions for monetizing your blog with affiliate marketing.
Searchenginejournal says "Affiliate marketing is an effective way to gain exposure, drive traffic, boost conversions, and increase sales."
And my take on the advantage of affiliate marketing is its simplicity.
Guess how?
Well, in affiliate marketing, you just need to manage a part of the "marketing" of the product.
And this mainly entails teaching customers. Here I definitely need to point out that educating customers is the top best practice in promoting affiliate links.
Consequently, you don't need to worry about generating, supporting, or fulfilling the product offer.
And you'll agree these are more difficult tasks.
Most importantly affiliate marketing is low risk. Why?
Because joining affiliate programs is free.
As a result, you don't need to make any initial investments to start making money with an existing affiliate product.
Additionally, affiliate marketing produces passive income in the form of commissions.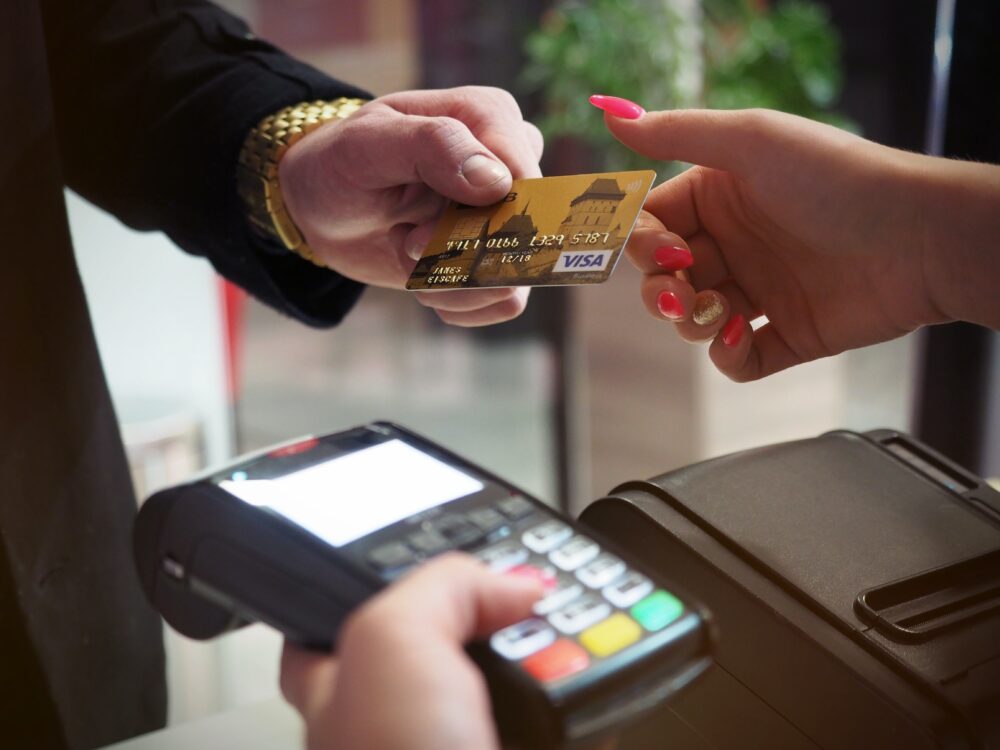 There's a catch, though.
In the beginning, you'll need to spend effort on creating traffic sources.
But here's the bright side too.
Effective affiliate marketing has the potential to greatly scale your income (without hiring extra help).
So now let's get a peep into how the nuts and bolts turn in affiliate marketing.
---
Cookies In Affiliate Marketing
When we spoke about users clicking your link to buy something, there is something related to the timing of that activity.
Ideally, the users should do this clicking before the affiliate cookie expires.
And what exactly is an affiliate cookie?
In simple words, a cookie is a small text file that is created (and saved) on your visitor's web browser.
And this happens when the visitors click on one of your affiliate links.
As a result, this file (cookie) helps the affiliate network to identify the source of sales.
The cookie, which is stored on the visitor's browser, lasts from a few hours to three months. For example, the Amazon cookie lasts from 24 hours to 90 days.
Ok so far?
Now here's the interesting thing: there's a difference between a cookie and an affiliate link.
---
What Are Affiliate Links?
Affiliate links are specific URLs that include the ID of the affiliate.
They monitor the traffic going from your website (the affiliate website) to the seller's website.
When a visitor clicks an affiliate link, each link creates a distinct cookie on the visitor's browser.
This enables the seller to monitor every click.
It also helps him monitor every transaction resulting from that particular link.
And if you (the affiliate) are actively advertising the affiliate product properly there will be increased clicks on the affiliate link.
The direct outcome of this activity is more sales (more commissions and payments for you).
Queries About Affiliate Links From Beginner Affiliate Marketers
It's often the beginner affiliate marketers who have a lot of questions going.
They want to know where and how they can promote affiliate links for free.  Or if they can promote affiliate links without a website.
The beginner affiliates are curious about promoting affiliate links on Google
These newbies want to know about promoting affiliate links on social media.
What they want to know is tips about affiliate sales on Instagram, and promoting affiliate links on YouTube.
They want to follow the best affiliate marketing ideas.
Fortunately, there's sufficient information in this article about all such best practices in promoting affiliate links.
But.
Before going further, let's be frank.
The fact is, in promoting affiliate links there will inevitably be a lot of hard work. That includes trial and error.
And my advice isto cut down such time consuming actions, as much as you can.
And you can reduce this time if you know some crucial secrets about affiliate marketing. Incidentally, these secrets are also the best practices in promoting affiliate links
Remember, good content (for link promotion) is usually a huge time investment. Therefore, you need to pick your products wisely to save time.
However, let's just "warm up" about the various types of links, before proceeding further.
So there are different varieties of links available, like the standard link, the text link, the video link, etc.
What Is A standard Referral link
A standard referral link is immediately given to a customer when they sign up for a company's referral program.
Each link contains a unique identity that makes it easier to trace any sales that result from that particular link.
In fact, a standard referral link looks like any other URL link.
This link sends users to a particular landing page.
But in addition, it also includes a special code. This is an identifying code.
And that code keeps track of the source of the referral. It also tracks the referral's navigation around the website.
Text Affiliate Links
A text link is essentially an HTML code. This is usually affixed to an anchor text ( a word or phrase within the content).
The anchor text essentially links out to another page, or article.
So what's happening inside the HTML code (text-based link)?
Your affiliate ID is automatically inserted into the link when you copy and paste the HTML source code onto your website.
Therefore, it functions in the same way as your standard affiliate link.
Sometimes, in order to improve the appearance of a link, some affiliates disguise their affiliate links.
This also is called link cloaking.
But there is no need for doing this. Unless the link is a spammy-looking large string of digits and letters.
---
What Are The Best Practices In Promoting Affiliate Links?
Clearly, selecting the best affiliate products to market is essential to your success.
Selecting the best promotional tactics is also important.
But here's what you ought to do as a blogger who wishes to use affiliate links to monetize your website:
1. Engage your audience as a best practice in promoting affiliate links
2.Promote only those affiliate products that you use
3.Best practice in promoting affiliate links: avoid over promotion
4.Don't sound salesy in promoting affiliate links
5.Insert affiliate links in your product reviews and tutorials
6.Add affiliate links to your resources page (a lesser-known best practice in promoting affiliate links)
7.Place affiliate banners on your website
8.Embed affiliate links into your video content
9.Link to your affiliate offers directly on Medium
10.Include affiliate links to your own products
Let's take these practices one by one.
The Best Practice In Promoting Affiliate Links: Engaging Your Audience.
Everything depends on your audience. If you want them to become a customer, you must gain their interest, focus, and trust.
Even though you aren't selling your own goods, your success depends on how well-engaged your audience is.
And you can achieve this by providing high-quality, valuable information. Just make sure the content you produce is original and pertinent to the affiliate marketing sector. With this method, you will appear in Google searches for relevant terms.
The dialogue you have with prospective clients is very crucial.
The reason for dialogue is that when they later find you on Google, or social media, you need to engage them further
Promote Only Those Affiliate Products That You Yourself Use
Consumers can benefit from product reviews since they provide thoughtful analysis. Customers can readily examine the advantages and disadvantages of comparable products from one source.
They serve as social proof for businesses since they help raise awareness of their products.
So here is the most crucial piece of advice. Promote only products you have personally used.
You shouldn't be recommending a product to others if you haven't personally used it.
Keep in mind, that your customers are trusting you. And valuing that trust is a definite best practice in promoting affiliate links.
In this situation, you can even write about a product review that you don't necessarily like and highlight the shortcomings.
Interestingly, your readers and viewers will still value this information.
Best Practice: Avoid Over Promotion
Overlinking degrades user experience and Google might mistake this for spam. Although there isn't any specified limit of links in a piece of content, you should avoid overlinking in a single article.
This is more important if your content is not enriched in value by those links.
According to Google's John Mueller, Google is not stopping affiliate links that are useful. Just that the links being promoted and the content should complement each other.
This serves as a general guideline for content creation.
Best Practices In Promoting Affiliate Links: Avoid Being Salesy
Finally, make an effort to organically include affiliate links in your content.
This makes it feel less forced and more natural.
So instead of yelling, "purchase this item right now!" explain how you enjoy it and why it's benefited you.
Then, politely point visitors to the website so that they can discover more.
Insert Affiliate Links In Your Product Reviews And Tutorials
You require two content categories as an affiliate marketer who focuses on content: reviews and tutorials.
Reviews. Reviews, which we can group with comparisons, are major revenue providers. They make serious sales by focusing on consumers who are ready to buy.
Tutorials. However, tutorials and guides are more effective at increasing traffic and authority in your selected sector.
But if you want to create a name for your website, you need both.
Keep in mind that not all of your content should be created for money. This generosity in content creation is also a best practice in promoting affiliate links
And to produce evergreen content, you must gain a thorough understanding of the products you are promoting.
What you must ensure is that your product is useful and audience-focused
Finally, insert at least one CTA on the page using your affiliate link.
Add Affiliate Links To Your Resources And Tools Page
Create a Resources Page on your website that lists your best tools and products as part of your affiliate marketing plan.
On this resources page, include affiliate links.
List and review the products you frequently use, and recommend them on this page. Don't try to fake this.
To be sure that the products on your resource page will be useful to your readers, you must genuinely use and like them.
Just be careful not to add too many products to your list that you don't really use frequently.
Each product should include a brief description and your affiliate link, ideally, one that takes users to a trial version.
Make sure to include a disclosure, just like you would on any commercial page.
Place Affiliate Banners On Your Website
Affiliate programs also offer links in the form of affiliate banners along with text links in your blog content.
Banners have the benefit of being eye-catching.
While contextual links typically outperform banners in terms of generating purchases, both have their place.
These clickable banners can be positioned in a variety of locations on your website, including:
1. Your blog's sidebar.
2. Your site's footer and header.
3. Content of blog posts.
4. Email marketingg content
Before using affiliate banners, make sure your specific affiliate program permits it.
Then, copy the provided HTML and paste it where you want it on your website.
In general, you get more clicks the higher up on your page the banner is positioned.
However, typically, visitors who are interested in making a purchase, study your text content more thoroughly.
And because banners appear more commercial than contextual links, many viewers dismiss them. Therefore, it's best to use them in moderation.
However, they also apply to other marketing platforms, such as email campaigns and social media.
Embed Affiliate Links Into Your Youtube Video
According to recent studies, 93% of marketers claim that a social media video helped them gain a new client.
Videos are quickly becoming a useful addition to your textual blog content.
In fact, you can reuse your older blog posts by making videos out of them. And naturally the opposite as well.
So how do you add affiliate links to your videos?
The simplest option to use YouTube affiliate links is to put them in the description of your video.
But make sure to draw attention to the explanation in your video both visually and audibly.
The use of YouTube annotations is the second option. And it is fast turning out to be a best practice in promoting affiliate links.
So exactly what are YouTube annotations?
These are the transparent windows that randomly appear in a YouTube video at predetermined points and usually contain a call to action.
---
Promote Affiliate Links On Social Media And Forums
Another best practice in promoting affiliate links is through social networking platforms.
That means mainly platforms like Facebook, Twitter, Pinterest, TikTok, Quora, and Reddit.
And all you need is an audience of potential customers if you want to promote affiliate links through these platforms.
Social Media : Best Practices In Promoting Affiliate Links
The advantage of some social media channels is that you can include direct affiliate links in many of your posts. In particular, this is true of Twitter, Facebook, and Pinterest.
To produce more captivating material for your target audience, you can also leverage visual content with your social media copy and links.
Overall, the success of a direct link to one of your affiliate products is entirely dependent on promoting well to your target audience.
Precaution About Directly Adding Affiliate Links In Social Media
However, most social media users dislike promotional content.
No wonder, the majority of social media rarely facilitates direct commerce. Rather, it is more suited to bringing visitors to your affiliate website.
That's why you must be clear about one important factor as a best practice in promoting affiliate links.
And that factor is inserting affiliate links directly into articles.
However, you need to be careful on sites like Quora and Reddit, where direct links are frowned upon as spam. Your account may be banned as a result.
Despite this seeming problem, still, there's an advantage to these platforms.
So what's the advantage?
Well, from those sites, you can send lots of traffic to your affiliate website (both free and paid).
---
Direct Medium Links To Your Affiliate Offers
Content-publishing communities are better than forums and websites that accept guest posts.
Medium.com is one such example.
Why? Because affiliate links can be directly inserted into your articles on Medium.
However, it's the customers who ultimately decide how much link promotion is appropriate. And that's considered as a fair deal in all marketing channels.
Consequently, placing your affiliate link at the end of a helpful, educational article is a smart move on Medium.com.
---
Best Practice: Promote Affiliate Links To Your Own Products
A lot of affiliate marketers also market their own goods, such as e-books, and online courses.
So this is another best practice in promoting affiliate links.
All you need to do is just add your affiliate link in an area of your product where it makes contextual sense.
And make sure to keep it understated. This prevents it from appearing like a sales pitch.
---
How To Disclose Affiliate Links?
An affiliate disclosure is simply a notice on your website notifying visitors that you get payment from businesses.
And this payment can be made in exchange for praising, reviewing, or recommending their products or services.
But why is a disclosure required?
It's required because it makes your incentives obvious, and helps your esteemed audience in making informed decisions. In fact, according to Termsfeed.com "Having affiliate disclosures is also excellent for developing relationships with your users and winning their confidence".
So what should you put in your disclosure when writing it?
You must clearly disclose the fact that you get paid for your testimonials, recommendations, affiliate links, and other forms of influence.
Always keep in mind that the "payment" can be anything of value, such as free web hosting, items, vacation benefits, etc.
Hence in order to avoid confusion, do place your disclosure in a prominent spot on your website.
---
Additional Resources
---
Conclusion
Best practices in promoting affiliate links, properly employed, help expand your business. And also the resultant income.
It's crucial to remember that there are several best practices in promoting affiliate links that will help you maximize the effectiveness of your marketing initiatives
Eventually, in this article, you learned all there is to know about the promotion of affiliate links.
And all this gets legitimized only when you also clearly disclose your benefits in affiliate programs.
Having gone through this, I recommend that you now put your newly acquired information to use.
Just check out several high-paying affiliate programs first before signing up.
Next, collect those links from the affiliate programs.
Then display them where your readers will see them most often, and start making money off your blog right away. I guess that's the high point of knowing the best practices in promoting affiliate links