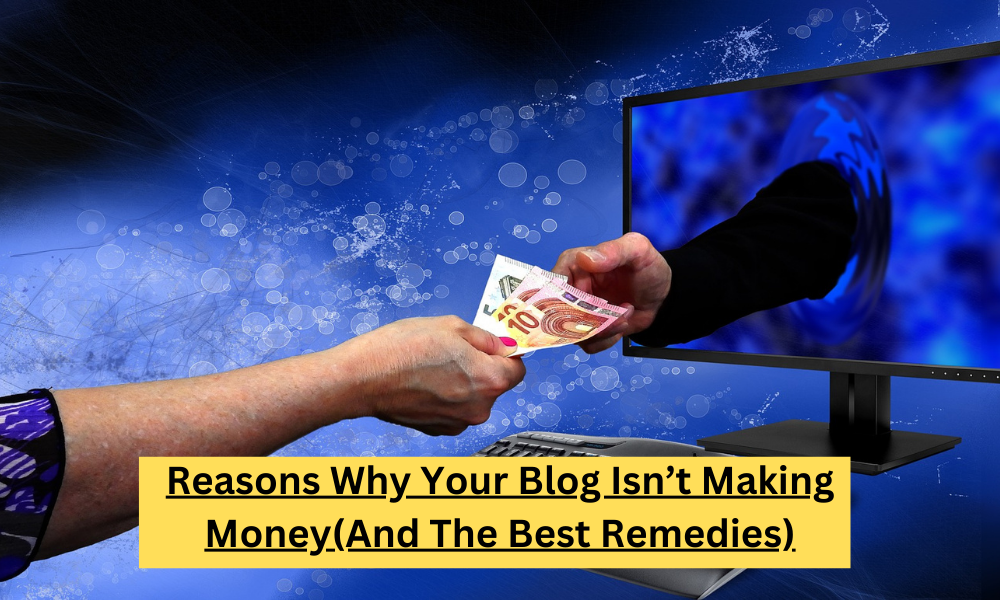 Your blog isn't making money yet, despite your labor of weeks and months at it. What a pity!
The fact is a fair percentage of blogs fail out there. And failed blogs are not a pleasant picture.
That's why bloggers must know why most blogs fail. And as a beginner blogger, you are justified in asking why your blog isn't making money.
Interestingly, no one can deny that blogging is time-consuming work. At least initially.
And here's what Blogtyrant.com has to say about blogging, "when you learn a new skill, including starting a new blog, you always go on a steep learning curve."
However, it's also well-known that beginner bloggers make repetitive mistakes.
And then they ask questions like "does blogging really make money?" Or "is blogging a good source of income? or "do beginner bloggers make money?".
Btw, the most common question among beginner bloggers is "do blogs still earn money ?".
I offer very simple advice for such questions.
Change those questions.
The fact is that the right questions are a very powerful tool for change and progress in blogging. Or any other field, for that matter.
Instead, start asking "how do I become a good blogger?", "how can I increase my blog earnings?", "how likely is it for me to make money blogging? (now that I'm committed to it).
And that's pretty possible when you do some diligent research and find the reasons behind why your blog isn't making money?
So this post is going to do just that.
---
Fact Check About Profitable Blogging
There is no denying that successful blogging takes time and work, but the right blogger with the right idea can make millions while doing it.
In fact, today, there are numerous influential bloggers with millions of global followers. And they also make six-figure incomes through their blogs.
So just in case, you didn't know, here's what the top three bloggers in the world earn:-
1. Ariana Huffington– $250 million per year
2. Tim Sykes – $120 million per year
3. Peter Rojas – $50 million per year.
Now why I've mentioned these successful bloggers is because at some point in time they too began from scratch.
Possibly today you're stuck with the question about why your blog isn't making money. But that's not going to last forever.
So take heart and in case you really want to understand the power of blogging, read this article "Can You Earn From Full-Time Blogging? (2022)"
Well, that's the silver lining, let's now get on with the reasons why your blog isn't making money.
---
You Lack A Target Audience; Hence Your Blog Isn't Making Money
A lot of beginner bloggers do not even consider having a well-defined audience.
But knowing your target audience well is crucial. Especially when you're just starting out with blogging.
And researching for the right audience is the best investment of time. Remember, you want every minute of your time to count because you have a lot going on your hands.
But before that, it's time you know something called a target persona.
Target Persona
In the world of marketing, the majority of specialists no longer discuss an entire target market. Instead, they speak of personas.
These personas are fictitious individuals.
And they're mostly intended to help bloggers in targeting the personas with their content. This results in content that is appropriate and precise.
Defining The Target Persona
To learn as much as you can about the prospective reader, you need to conduct a targeted audience analysis.
This then enables you to immediately personalize all content for them.
The method is easy: Refine this group's description more.
Make a list of the people you'd like to write for, and ask some pointed questions: –
1.Why would people care about your topic?
2.How do their challenges connect to your content?
3.What about your content inspires them?
4.What drives them to research the topic further?
Incidentally, this is easily doable.
You only need to consider their demographics, including age, education, economic standing, etc.And there's one person who will most benefit from learning about your point.
That's your reader.
So, make sure you define the right person with these characteristics.
---
Poor Keyword Research Is Why Your Blog Isn't Making Money
Users indulge in one online activity heavily. That's called "keyword search".
They search for online information through specific phrases or words. These are called keywords.
Keyword research however is the opposite action. And it's done by bloggers.
The goal of keyword research is to find words and phrases that visitors are looking for online (for example on Google).
And keyword research is done mainly with the intention of using this information for a specific purpose. This purpose is popularly known as search engine optimization (SEO).
But the unfortunate part is that a lot of beginner bloggers ignore the importance of keyword research.
In fact, they don't do it because it is time-consuming, and it also appears difficult initially.
However, if you're one such beginner blogger this could be one big reason why your blog isn't making money.
Incidentally what most bloggers fail to realize is that keyword research is the first step in blogging well. And it is also the most important step.
Here's what Backlinko says about keyword research "Keyword research is the critical first step of any SEO campaign. Without a list of keywords, it's going to be hard (or impossible) to create content that's designed to rank in search engines".
In simple terms, with keyword research, you can find out what words people are actually searching for online. It also indicates how competitive those keywords are.
So all you need is to learn some good keyword research strategies.
---
Not Having An Early Monetization Plan
Most newbies believe that trying to monetize a blog (when there is initially very little traffic) is a time waster.
And if you're in that position it's an obvious reason your blog isn't making money.
But you need to keep away from that blunder.
Here's why.
The fact is that the internet is full of possibilities for any blog article to become viral. And if that happens, your blog will begin earning money from an affiliate network that is already in place.
Remember that you don't have to decide on the ideal monetization strategy right away. Just like you won't know everything there is to know about email marketing right away.
So take the plunge and start monetization activities for your blog right away.
It's all a part of learning.
And don't worry experimenting with various approaches won't harm your blog.
So take heart, there are plenty of blog monetization strategies available today.
Related Posts:
---
Your Blog Isn't Making Money Because Of Inconsistent Blogging
Being consistent at posting articles is crucial for bloggers.You must offer what you promised after letting your audience know what to anticipate.
It simply fosters trust.
Above all, the top bloggers will tell you that the caliber of your content is just as crucial as the frequency of your publication.
I agree it might sometimes be challenging to strike a balance between frequency and quality.
But, once you achieve that equilibrium, you can start cranking out blog posts like crazy. At least you should make a sincere effort to post at regular intervals.
Though there's always a debate going on about posting blogs daily, or less? you don't need to publish every day.
However, you do need to schedule time each week to constantly work on your blog.
And how exactly are you supposed to do this?
Setting aside periodic segments of time each day to work on your blog is one approach to do this.
---
Your Blog Isn't Making Money Due To Excessive SEO.
There was a time when bloggers would fool Google into believing that their content was excellent. Because this was the era when Google rewarded content filled with lots of keywords.
So bloggers came up with a simple trick – just flood your content with keywords. As a result of such "stuffing of keywords" the content often made no sense to readers.
But eventually, the blogger's tricking stopped because in 2011 Google outsmarted them.
That year Google came out with an algorithm update called "Panda".
As a result, since Google's 2011 Panda Update, the significance of keyword usage gradually decreased. In essence, Google strongly cautioned bloggers against using keyword stuffing.
Consequently, the most crucial factor today is content quality.
If you actually want to show Google that your content is comprehensive, it should include a variety of supplemental or LSI keywords .
In effect, you avoid repeating the same keyword everywhere. Instead, you substitute other words or phrases. It goes without saying that using relevant keywords in your writing is crucial, but they should be incorporated naturally.
Also, by doing this, you can increase the relevance and value of your content without filling the copy with the same term.
And this is justified too.
That's because even though Google is indexing your content, remember it's actual humans who're finally reading it.
And the truth is nobody will read a poorly written post that is overstuffed with keywords.
But as soon as you stop writing content solely to appease Google things will drastically change. You'll start writing content that is useful, entertaining, and enlightening.
Most importantly, your content quality will improve significantly.
---
Ill-Defined Target Niche.
A blog niche is a particular subject that you will write about. And not having a niche can cause trouble down the line.
Please note that a decent, good niche always helps to focus the content of your site. But if you choose to write about whatever comes to mind, your blog starts to become a jumbled assortment.
And if that's the case, readers could find it difficult to understand what your site is "about."
Additionally, this may have a long-term impact on your audience retention rates.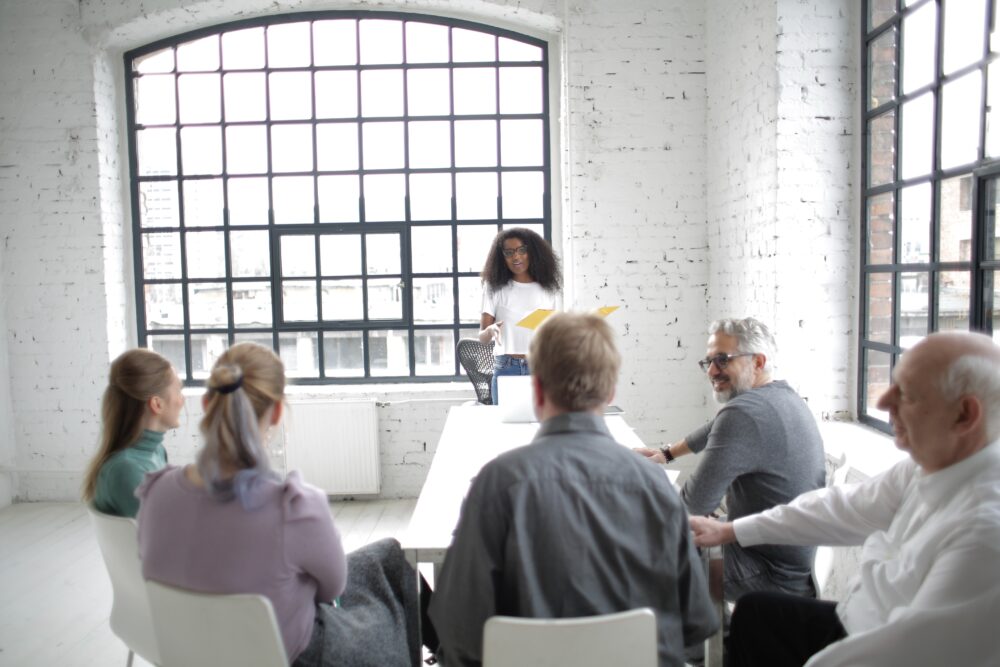 So what's the solution?
You should choose a niche in which you have passion and experience.
But there's a catch.
You can make the mistake of entering a niche in which there is only a tiny audience ( interested in the same thing as you) Remember, a small audience implies a lack of earnings later on.
Eventually, you'll discover that your blog isn't making money.
However, once you focus on your target audience within a specific niche, you'll be able to build traffic.
You'll also make more money with the other monetization strategies as a result.
---
How to Find A Good Niche?
Here are some important questions to ask for finding the popular, profitable niche
1. What are your interests or passions? Fitness, cooking, sports, finance, travel, horticulture, carpentry, and fashion. Remember that each of these has the chance to be a lucrative niche.
2. Are there specific blog topics on which you could be keen? For example, you can still learn to paint even if you've never done it before.
3. Are there options for lucrative monetization? Take into account AdSense, affiliate marketing, guest blogging, sponsorships, course development, and mentorship.
4. What labor and financial demands can arise in this niche? Certain sectors might be costly and time-consuming. Others, though, could merely include spending time at home writing content, which makes for a way of life that won't exhaust you.
---
Publishing Short Content Frequently.
Typically, short-form content refers to any written content that is under 1,000 words.
It won't take long for your audience to consume this kind of content and it's usually rather quick and simple to produce.
Typical Short-Form Content Types Include:
Brief blog posts
News reports
Infographics
Short Content on social media
Emails
Disadvantage Of Shortform Content
1. Short-form content makes it more challenging to get into details about a subject.
2.If you're not careful, this kind of content can quickly become quite predictable, which could alienate some of your readers.
3. Short-form content frequently loses its appeal over time, hence interest and efficiency also drop.
Advantage Of Long Form Content
Long-form content, on the other hand, is over 2000–2500 words and has several benefits.
In the event that a user viewer's query needs elaborate answers, the long-form content normally ranks higher.
According to Moz.com "Along with its crawlability, long-form content allows you to target a range of keywords and topics. This means that it's possible to get your content ranking and generate traffic for a long time to come".
Because it covers a topic in more depth, this form of content often ranks for more keywords.
Long-form content also generates more backlinks than short-form content. And this aspect helps in improving the performance and rank of the page.
---
Not Implementing Persuasive Content Writing Techniques
Anyone working in marketing knows the power of the word "persuasion."
Getting customers to buy from you is, after all, the main objective of your marketing.
But how can you influence people when it appears like everyone is trying to offer them something?
That's exactly what persuasive writing accomplishes.
Writing that is intended to persuade is different from writing that is intended to enlighten or amuse readers. This implies that the content persuades the reader to accept a particular perspective.
Tips For Persuasive Content
A common goal of persuasive writing is to establish a win-win equation.
In fact, you make the readers an offer they can't reject. Also, you build an argument that readers find profitable to agree with.
However, there should be no deception that goes against business ethics.
So here are a few tips for persuasive writing.
1. Back up your claims with data and viewpoints.
Ensure that your facts are based on the most recent data.
The best part is that only two or three carefully sourced facts are required to bolster your claim. Remember, opinions can affect someone's feelings or beliefs.
Expert views can always provide very huge backing.
2. "Hook" the attention of your reader.
An effective technique to begin a piece of persuasive writing is with an anecdote or a compelling statistic. This immediately hooks the reader into reading further.
3. Do not write in the first person "I"; instead, use the impersonal "we."
This gives the impression to the reader that everyone is on the same side.
4. Consider how others could disagree with your perspective.
Consider potential counterarguments that people might make to your viewpoint. Then address those concerns.
5. Keep your audience in mind.
Who will read what you write? Knowing your target audience can help you decide what information to include in your wiring.
A thorough blog post, a series of emails, or an article can all be examples of persuasive writing.
Remember, your writing's format and target audience will have an impact on its subject matter.
6. Always cite examples and situations.
These will enable your readers to connect with your content on a personal level.
7. Plan ahead for your writing.
Here's the crucial bit: Persuasive wiring cannot be structured in a rigid way.
Often, starting with your weakest argument and working your way up to your strongest is a strategy that frequently succeeds.
Or, you could also try switching from ideas that your reader will agree with, to those that they could disagree with.
---
Not Promoting Blog Content On Social Media
Social media consists of channels that at freely available for online users to give expression to their thoughts.Social media channels like Facebook, Twitter, Instagram, Pinterest, LinkedIn etc are good enough to start with.
But a lot of aspiring bloggers do not promote their content on social media. And as a result they find that their blogs aren't making money.
Anyway, that's a big mistake because social media penetration is fast expanding worldwide, and according to 2022 figures Staista.com reported a social media penetration of 58.4 % as a global average.
So how does social media help in making money for your blog?
Well, for one, social media channels bring in free traffic to your blog once your content engages well with the audience.
Secondly, you can access a worldwide network of like-minded people through social media. Especially people who are eager to read what you have to say on your blog.
Social media is also an excellent approach to raise interest in your content because people devote a lot of time there. And you personally get huge insights into your audience as well.
Moreover, being active on social media enables you to make social contacts at every opportunity and introduces you to other bloggers.
By the way, these contacts can be a great resource in the busy blogging industry.
---
Your Blog Isn't Making Money Because You Don't Have An Email List.
What a lot of beginner bloggers don't do early enough is to have an email list. For a number of reasons, they shy away from building an email list, till much later.
But that means you're personally stopping yourself from tapping into an earning source. And you will sooner or later realize that your blog isn't making money because of your own mistakes.
But experts always advise you to start building an email list early on in the blogging journey.
Thus begins your default email marketing journey.
In fact, email marketing is extremely effective today.
You can guess how effective exactly, by what Marketingplatform.com reported recently, "In 2021, approximately 309.6 billion emails were sent and received daily. In 2022, this figure is expected to increase to 333.2 billion".
So we're talking about email marketing now. And what precisely does that achieve?
Email marketing actually starts with a list of subscribers. And it helps you to market your content (and your products) with extreme efficiency.
You can regularly interact with customers and viewers by using email marketing. This, in the long term, builds a loyal customer base.
The truth is that your past customers also welcome being informed about new products and marketing promotions.
And email marketing does all of that and more.
The reason is you can target specific client groups or even individual customers using email marketing.
Any guesses for the ROI (return on investment) of email marketing?
Well, ROI for email marketing is a whopping 3800%. Apparently, that's the highest ROI among all forms of content marketing.
No wonder experienced bloggers are deep into using email marketing for success .
---
Quitting Because Your Blog Isn't Making Money
Bloggers frequently become desperate to imitate the success of other popular bloggers. And when they don't reach that level quickly, they give up.
But they have no idea that blogging is a long-term commitment.
The amazing fact is that (even as you read this post) blogging is continuing to gain enormous momentum. And about 77% of internet users read blogs (so that's more than 50% of worldwide internet users, which is huge).
What's important to note is that a thriving blog cannot be created with just one post on it.
Instead, a sustained effort goes into blogging. That effectively implies that you are in it for the long haul.
And in all honesty, blogging is tough.
Also, since there is fierce competition, you must regularly publish over an extended period of time. This also means you spend less time worrying as to why your blog isn't making money.
Now let's also face our "tech" fear.
The fact is blogging does call for some technical skills too. That means customizing the theme to meet your needs, SEO, and email list building.
But this is not all that difficult really.
However, unfortunately, quitting the blog is the only shortcut some bloggers find. They just want to escape this challenge.
Instead, if your blog isn't making money, you should simply do this:-
Wait and work on SEO and blog promotion, if you're not getting the traffic you deserve.
Invest more time in keyword research for your blog
Instead of criticizing yourself if you're not getting links, start linking out to other websites.
If your blog isn't bringing in any revenue, keep trying, and don't give up!
---
FAQs On Why Your Blog Isn't Making Money
1. Why don't blogs succeed?
These niggling factors ensure that your blog isn't making money:-
Failure to create interesting and relevant content.
Inconsistent publishing of blog posts.
Inability to gain traffic
Bad keyword planning.
2.If your blog isn't making money, what is the biggest reason behind that?
Your blog isn't making money most likely because of a lack of discipline.
Most bloggers go through the trouble of making objectives, writing plans, and establishing priorities.All that is very good. But they fall short of their goals because of one major factor-they lack the persistence to stick to their plans.
Hence consistency is the main winning factor in blogging.
3. How frequently should I update my blog?
Daily bloggers have a better likelihood of success than those who don't. However, in addition to daily posts, there are other elements that affect a blog's performance. One of the most important factors, along with promotion and keywords, is the relevance of your articles. Publishing at least once a week is a bare minimum you should aim for.
4.How long (word count) should a blog be for it to be successful?
The best blog post length for SEO should be 2,100–2,400 words, as per a HubSpot study from 2021.
That's much more than the 200 or 500 words that most bloggers considered perfect for blog articles, a few years ago.
5. How much traffic is required to generate income from a blog?
Your site can be made profitable and turn into a wonderful source of income if it receives more than 10,000 monthly users. Making money from a blog with less than 1,000 daily visitors, however, is the major challenge.
6.How important is SEO if your blog isn't making money?
SEO (search engine optimization) is crucial for marketers. By optimizing your blog posts for SEO, you will increase the visibility of your website to Google users who are looking for information, products, and services.
7.How crucial is knowing your audience to a blog's success?
The right audience is critical for ensuring that your site earns money.
You must conduct additional research on your audience's preferences. You must know their pain points, aspirations, needs, and interest. This truly makes your blogging much more useful for your readers. And you can use these factors as a central basis for writing articles.
---
---
Related Posts
---
Conclusion
The reason why your blog isn't making money cannot be attributed to a single error. Rather, in practice, there could be a slew of reasons for a beginner's blog's failure to make money
However, it's also true that nothing in this comprehensive article is brand-new.
The fact is that the majority of new (and experienced ) bloggers are probably aware of their blogging faults.But, for unknown reasons, many bloggers choose not to correct their error(s).
Instead, if they are inconsistent with their blogging, they will continue being inconsistent.
Or they will keep working for an ill-defined target audience, or they won't promote their blog on social media.
There's more about the quirks of human nature though. But in my view, failure to build an email list is a big reason for poor income by a blog. And the next is straying from the intended niche.
But when people suddenly give up and quit their blog, that's what puts the proverbial last nail in the coffin.
And why do they quit?
Simply because their success hasn't arrived within their imagined time frame.
Well my friend, take heart. Remember that blogging is a long-distance run. It takes time. But it does succeed eventually.
And when it does succeed, every ounce of labor and effort proves worth the sweat.
Eventually, my suggestion is that you get to work removing any of the reasons that are stopping your earnings in your blogging.
At least that way you'll have less time to worry about why your blog isn't making money.
Cheers!