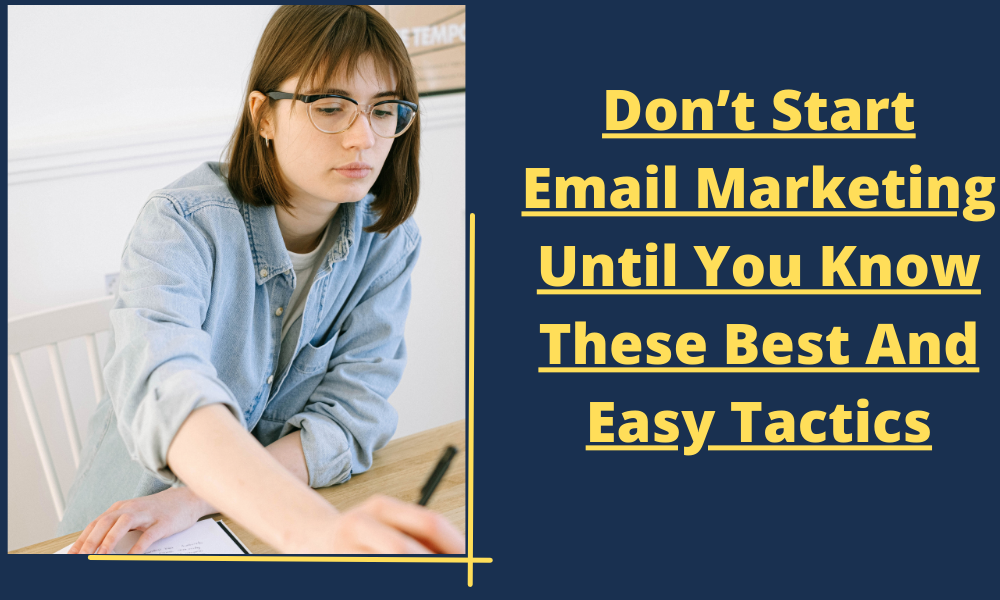 Any guesses why email marketing is on the upswing today? Well, the simple reason is that the most popular online activity worldwide is – reading emails. Hence email marketing.
The highly effective method of sending emails to prospective consumers is known as email marketing. Often, through successful marketing emails, these prospects become long-term customers. And this is possible only by knowing the audience well, and tailoring targeted emails for them.
And here's what's more significant.
An email marketing campaign is also a powerful method of reaching out to your target audience and promoting your products and services.
According to statistics on the subject, up to 94 % of people online send or receive emails.
And here's where we discover the massive potential for growth in followership. Possibly by the billions.
Small wonder then, that Statista.com, states "the number of global email users is set to grow to 4.48 billion users by 2024".
In fact, in a global study, email marketing is currently assessed as the most effective marketing approach between B2B and B2C firms.
And the best part is the return on investment (ROI) through email marketing.
This is huge.
According to the Data and Marketing Association, email marketing delivers a return of over $40 for every $1 spent.
However, there's a downside too.
The catch is if you make a mistake with your email marketing campaign, you risk confusing your readers to the point that they won't respond.
So what's my point?
The point is, it's just as essential to know what to say in your email, as it is to send one.
But all said and done, no aspiring online marketer can do without email marketing.
---
Everybody Requires Email Marketing
Doubtlessly, reading emails is the most popular online activity for a swelling number of users.
And so email marketing will simply continue to grow.
But guess what experts realize now?
Here's the thing.
One of the most effective methods to interact with your audience, and grow your brand, is through email marketing.
And you can't miss this.
Email marketing by default has become a great way to know your audience well.
So you've gotta make sure you please your readers.
Why?
Because the bitter truth is no reader is particularly dying for your emails.
Yet when readers do permit you to email them, they expect epic content and a strong reason for following you.
That's why it's your job to make sure they get what they signed up for. It's not your job to merely spam them with emails, attempting to sell them just anything.
No wonder here's what experts are saying today.
So you want to make sure that your emails communicate with your audience in a personal, human way.
This is certainly a pleasant experience for your readers.
More than that, your readers get hooked to your brand gradually, as they read your personalised emails, and engage with your superb content.
Here's what Business2Community.com says about relationships through email marketing:
"Email Marketing has become one of the most popular and effective marketing method and relationship management tool used by businesses since it rose quickly into prominence with the internet about 25 years ago".
Developing relationships is crucial because that's when customers become far more inclined to buy from you.
With this intent clear, how do you get started?
---
Your Start Point For Email Marketing
1. Make a list of your objectives.
Consider what your brand's objectives are, because objectives define the entire course of your brand's journey
So what do objectives do?
They channelize your attention and activity. And offer you something to strive for.
Here are some questions can ask yourself, for setting your objectives.
▪What are you hoping to achieve with email marketing?
▪Do you want to boost the number of people who buy your product or service?
▪Do you wish to form bonds with your subscribers?
▪What role will it play in your entire marketing plan?
---
2. Determine Who Your Ideal Subscriber Is
You'll need a very clear and vivid picture of your ideal email subscriber,in order to identify them.
Because you can't sell everything to everyone, the more specific your ideal subscriber is, the easier it will be to connect with them.
Interestingly Hubspot.com even believes in doing buyer persona research, in order to define what an ideal subscriber is.
Once again you need to answer some questions in order to define your subscriber.
1.Who is the ideal email list subscriber for you?
2.What issues can your product or service help them with?
3.What pain points can you remove from their life?
4.What can you do to make their lives easier or more pleasant?
---
3. Methods To Collect Addresses For Email Marketing
As an email marketer, you have to master the skill of acquiring the email addresses of potential consumers.
And why collect emails?
Because email is one form of communication that enables personalized relationships with customers. More importantly, emails help you bring targeted content directly to the customer's inbox.
So, here's how you can start collecting emails.
You generally accomplish this, by adding an email opt-in form on your blog or site.
Or you could send your clients to a landing page, where they can get something for free in return for their email address.
And this "freebie" can be any of these:-
◾A checklist.
◾A report.
◾An e-book.
◾Video lessons.
◾Anything else related to your company and useful to your prospects.
---
Type Of Content To Be Emailed
Many businesses recognize the importance of email marketing in growing their brand all right.
Yet they are stumped about the kind of content to offer their subscribers.
However, there is no restriction to the format in which an email can be delivered.
Thus the kinds of email are less of a deciding factor.
So you could send out email videos, text, newsletters, and other varieties of email to your readers.
And how do different varieties of email help?
Well, firstly sending a variety of emails piques your audience's curiosity.
And secondly, you encourage them to open each one you send.
Here's how you can achieve the same results.
Choose a couple of the email formats listed below to send to your target audience. And later analyze how each one performs in terms of open rates, click-through rates, and returns.
So here goes.
---
• Welcoming Emails
When someone joins your email list, the first email you send them should be a welcome email that outlines what they can anticipate on your list.
Inform them how frequently they'll receive emails from you and what kinds of messages they'll receive.
---
• Educative Content
Educating your email subscribers about your niche is something you must do for them.
Bloggers usually send out emails with a lot of links in them in order to teach and convince their readers. However, we can't merely copy links from anywhere on the internet and fling them at your readers.
You definitely don't want to make your readers feel spammed.
Let me explain.
We need to first know what we're talking about, ourselves. And the reader must get that message from our emails clearly.
That's why we've got to be diligent about the choice of links we offer in our emails. Essentially, the links we provide in our emails must be truly relevant.
And this is possible only through one critical function.
Content research.
You need solid content research that's laser-focused toward the target audience.
Remember, people joined your mailing list because they want to learn and gain more from you, and your brand.
So make sure you inform them well about issues and solutions that might be beneficial to them.
---
• E-Courses
Offering detailed instructions on any crucial topic is always welcomed by a solution-hungry reader.
This is where an e-course comes in.
An e-course, often known as an online course, is any course delivered online rather than in person.
Likewise, it can also be conducted through email.
When you structure a course on how to accomplish something, and offer it to your audience via email, it pays rich dividends.
No wonder, these days e-course creators are increasingly earning a lot of money online.
So what's the way to go about this?
Well, all you need to do is customize any expertise that you have access to so that it satisfies your reader's needs.
Here's what I mean by "satisfying readers' needs".
Make it a point to send your readers a series of emails.And in those emails, elaborate stepwise tasks for them to complete.
Tell them how those action steps will eventually lead to the accomplishment of a goal.
It all boils down to this.
An e-course that sends content, and activities to your audience daily or weekly becomes a perfect medium to expand your brand awareness.
And this is also an excellent approach to teach them something while suggesting additional products.
---
• Newsletters
A monthly or weekly newsletter is a crucial part of maintaining a lucrative mailing list.
You can include a range of subjects in a newsletter, such as reminders of previous newsletters, blog articles, news round-ups, and so on.
In fact, it's a great approach to increase your subscription rate by inviting your newsletter subscribers to share specific emails.
This also helps your current members feel like they are a part of the community.
---
• Email Promotions
While you don't want to send promotional emails every time, you do want to publicize a bit, because that's how you'll make money. Right?
So here's the trick.
Use your emails to generate anticipation for the promotional email.
Inform your mailing list subscribers about new items, before announcing them to the general public.
The best hack yet?
Give your prospects a few days to buy at a discounted "early bird" cost. Then watch the results that follow!
---
• Guidance
When you advise or guide your readers about something, you automatically enhance your credibility and authority in their eyes.
So online marketers are often curious about the best way to guide their subscribers.
The answer?
Stop obsessing with email marketing technicalities and be more human.
Consider your emails a form of real communication with your readers.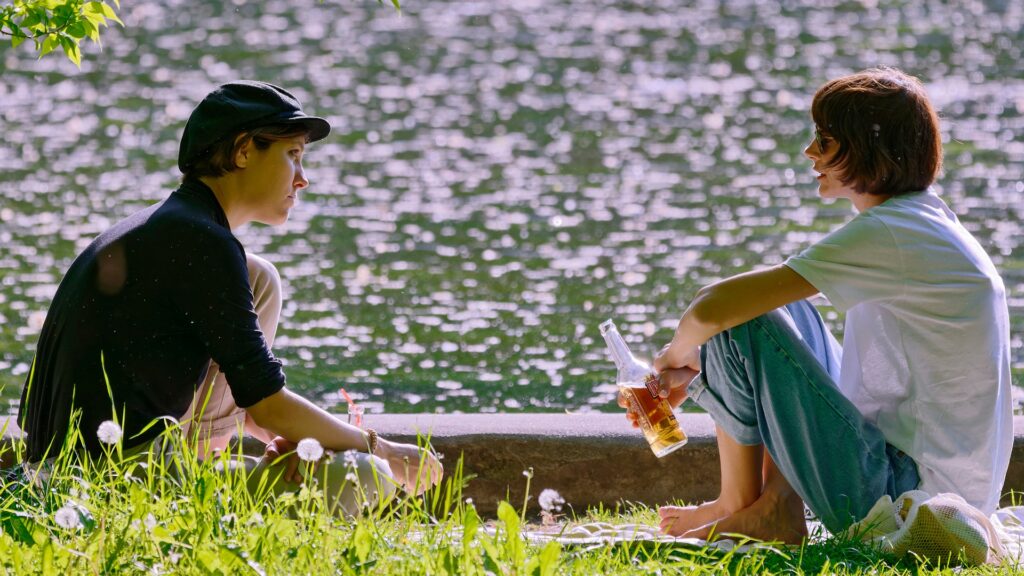 You can bring much-needed counsel to your readers. But for that, first put yourself on their side.
People should be reminded that they are not alone.
Tell them you're sympathetic to their plight. This empathetic approach quickly gets you more followers than ever possible.
Empathize with them and inquire about how you may assist them. Make them feel better about themselves. Motivate them.
If you send out a regular email, include a list of 12 ideas on how to get the most out of your products or services.
---
• Notifications Or Announcements
Announcement emails give information about a big event that is coming up. You can use these emails to deliver service or product announcements to their consumers.
Here's how you can use announcements to your advantage.
Send a notification to your list if you have a new blog post, video, e-course, or anything else to give your audience, or even a personal message to make.
Typically, announcement email notifications will include: –
Client Benefits. The client must know how they're going to be benefitted from the product.
The Occasion. Inform the prospect about the upcoming event and its likely positive impact on everyone.
Product Description In Brief. You should inform the customers about any fresh features of the product or service
A CTA (call to action). A good CTA is crucial because it leads the customer to the desired action and pushes the sale toward closure. So you insert a link that says "subscribe" or "buy now" etc.
---
The Appropriate Time To Use Email Marketing
Most bloggers and online marketers are curious about the right timing of emails. And that's only natural.
That's why what I'm saying next is important.
Here's what.
Remember, your website is a public forum for your target audience. But your emails are a more personal connection.
Through your emails, you get to engage directly with clients. And they have signed up to receive what you have to offer.
Therefore your emails build a unique bond.What's crucial is that a long lasting relationship can emerge from it.
And hence you'll want to take good care of that relationship so the readers don't drift away due to any reason.
But timing is one factor that impacts audience loyalty a lot.
And here's a big secret about timing.
Email often enough for your subscribers to remember who you are, and why you are contacting them.
Most importantly, when you do mail them, your emails should have some super value in them.
And send your emails on a consistent basis.
Otherwise, guess what happens?
Your subscribers will simply forget about you. Particularly if you send an email every day for 7 days and then wait 3 weeks before sending the next one.
Unfortunately they may even believe you're spamming them since they neglected to sign up for your mailing list.
And that's clearly avoidable.
---
Related Posts
6 Unbeatable Techniques To Get More Blog Followers
Don't Create A Call To Action (CTA) Before Applying These Insider Hacks
---
Conclusion
The bulk of online users check their email numerous times each hour, if not multiple times per day.
As a result, email marketing has become vital for your business.That's because it's the quickest way to build a loyal audience that wants to hear from you.
A website-based email opt-in form is typically used for this. Alternatively, prospects are directed to a landing page where they can obtain something for free, in exchange for their email address.
This way, if you manage to garner a large followership, readers' numbers will only grow over time. Provided you continue to send them high-value content in those emails.
The good part is that these subscribers frequently get converted into long-term clients, who become your brand followers.
So what is your strategy for email marketing?
Please let me know in the comment box below.