You simply have to learn SEO by yourself in case you want to keep up with the expanding digital marketing world. This emphatic advice becomes urgent as more websites are being added to the internet. This is also because simultaneously, search engines also constantly update their algorithms, in step with the digital marketing expansion.
The process is pretty dynamic, to say the least.
Today there are about 1.18 Bn websites on the internet ,and to this cocktail, another 252,000 websites are added every day @ 175 new websites per minute. With these staggering figures, demand for SEO skills will always take the lead. And hence the sooner a website owner learns this skill the better.
However, the important question is whether someone can learn something "heavy" like SEO by themselves. And that too on a low budget, or free of cost, if possible.
This is what this article attempts to answer.
So stay with me if you are eager for a bit of good news, and also want to know how to go about it.
Let's roll.
---
Firstly What is SEO?
SEO stands for 'Search Engine Optimization' . It is the process of obtaining traffic (visitors) from Google or other search engines for your site.
And common SEO activities include creating high-quality content, structuring content for specific keywords, and developing backlinks.
Your objective is to ensure that a search engine considers your site to be the best overall result for a user's search.
They use an algorithm to find the "best" result, which considers authority, relevance to the query, loading speed, and other factors.
---
Why is SEO Important?
The goal of SEO is to raise your website's ranking in Google's search results. This is critical for your website since the higher it ranks in the search results, the more people will see your website.
And visitors (traffic) are extremely important for your site.
Surely you can connect the dots and realize that search is a significant source of traffic (visitors) for your website.
As a result, you have more chances to convert visitors into clients, over time. Particularly if you can attract those customers who are interested in your product, then you have "quality"
visitors.
---
Why is learning SEO By Yourself Important?
Learning SEO by yourself is important because it helps you get control over your website on your own. This way you can ensure you can attain greater visibility online.
Now there are several benefits you would gain by learning SEO by yourself.
Learning SEO By Yourself Helps Optimize Your Website
By optimizing your website, you can improve its Google ranking and make it stand out from the competition. To succeed in today's internet business market, you must learn to optimize your website. In every field imaginable, there is more stiff competition than ever before.
You can in fact master the techniques to improve the SEO of your website yourself if you learn SEO by yourself.
Learn SEO By Yourself On A Budget And Save Money
You get to save money by learning SEO yourself because you don't need to pay heavy costs to SEO experts.
More often than not these experts charge you a lot more than what they deliver and hence your wallet can be used for other expenses if you can save that money.
Interestingly even while you're learning you can start off with free SEO tools online, which is also a kind of investment.
That's because this saved money can be utilized later for buying premium tools later. Eventually, you will still be better off than paying a huge fee to an SEO expert to optimize your website,
Make yourself stand out from the competition
SEO competition is also determined by keyword difficulty analysis.
It is a rating that indicates how difficult it would be for your website to rank high on search engine result pages (SERP) for a given keyword.
The biggest benefit of competitor analysis in SEO is that it allows you to determine who your key market competitors are. You'll be able to conduct additional research and assess their market position as a result.
Hence if you know the hacks to improve the SERP of your website, soon you'll be on your way to beat your competition online.
Learning SEO By Yourself Raises Your Value.
In addition, SEO delivers added value in a variety of ways. It aids in the maintenance of brand equity as well as product sales.
Users largely trust search engines. And earning the top position in search engine rankings indicates to users that your site is a trustworthy source. The higher you rank on search engine results pages, the more visitors click your site.
You Can Learn SEO Skills By Yourself At Home
Almost all beginner SEO skills can be, and should be learned at home. You really do not need to go outside or earn a college degree in SEO, outside your home. All you need is to read blogs, articles, and posts online. Most beginner and intermediate SEO skills are learnable at home itself.
And it's also a known fact that a lot of SEO experts out there have gone through their own phase of home-based self-learning.
Perhaps all you need is a good notebook ( or a digital alternative like Evernote) and keep collecting essential nuggets of information and keep adding to your knowledge base. Soon you may be surprised that you know a lot more than you need for a beginner himself!
Learning SEO is a career choice.
With the prominence of internet platforms, SEO is a rising professional field. SEO professionals have a lot of career options, and the extent and complexity of SEO services can vary a lot. SEO knowledge is useful for more than just promoting a business or increasing your internet presence. It's also a viable professional option.
---
Essential Questions About Learning SEO By Yourself
Can you actually learn SEO by Yourself ?
As I said earlier, all SEO experts online actually started off as greenhorn rookies knowing nothing about SEO. And most of them never attended an SEO course or took a degree in that field.
So yes you can learn SEO by yourself.
And as a word of advice, I suggest you check out Google's Search Engine Optimization (SEO) Starter Guide to begin with.
How Much time will It take to learn SEO by yourself?
According to Seosly.Com "It may take you anywhere from 4-6 weeks up to 5-8 years to learn SEO depending on factors".
A basic understanding of SEO can be gained in say about 6 months.
But I can say mastery is not going to happen in a few weeks or months. It will take a certain amount of time. However, every minute spent studying is worth the effort.
So, please be patient. All you have to do now is learn, read, and dedicate yourself.
So don't just accept your identity as an outsider. Instead, participate in the game.
What it means is that others may inspire you or motivate you in some way, but eventually you are the one who has to take things into your own hands.
How To Learn SEO By Yourself Step-By-Step
Well firstly this question itself is indicative of your interest in the field. Because for a learner, SEO concepts must be grasped in steps.
Someone rightly said that "SEO is not about understanding, but applying."
And it is true.
Because there is a vast range of concepts in SEO. Some of which will overwhelm you initially. But if you follow a structured and systematic plan you will grasp things faster.
Yet what will make the biggest difference in your application of the learned concepts of SEO.
Perhaps you may never need to enroll for any formal SEO course ever if you keep learning something new every day. However, be ready to face a steep learning curve initially.
But once you stride over the crest you will find a huge change in your outlook towards SEO, as well as the results that follow.
And by the way, SEO is a never-ending learning curve, even for those "experts".
Does SEO need coding?
SEO appears to be a highly technical field. That's also perhaps because of its technical-sounding name. So if you do know coding by default, initially you may be slightly better than someone who doesn't.
But the crisp answer is no SEO does not need any hands-on coding skills at any stage. It's not mandatory for you to know how to code.
What you do need is a bit of an analytical tilt, and a bit of dedication and interest in following the SEO principles. Your aim should be to bring your website upfront in the search engines. Eventually, you will realize that it's not about coding, but about the logical application of concepts.
Is SEO A Good Career?
SEO is a great career because search engines are always changing and updating. And hence SEO appears difficult to the layman. But it really isn't.
The updates from Google might be anything. It could be Google modifying the way it looks at a specific type of link, releasing a big algorithm change or even introducing a new ranking element.
Eventually, because SEO is a dynamically evolving field, SEO experts will always be in great demand. In fact, the last decade itself has seen a massive surge in demand for SEO skills.
So if you keep enhancing your skills by learning SEO by yourself, you will have a wide clientele, most likely with a global reach.
That's a huge plus point for people who learn SEO by themselves.
How Hard is to Learn SEO By Yourself from Scratch?
Learning SEO from scratch is not that difficult really. All you have to do is be prepared to put in the time and effort required to study the various SEO strategies. There are numerous online tools available to help you study SEO.
There are a couple of aspects that you need to grasp at the earliest to learn SEO by scratch.
1.On-Page SEO
2. Off-Page SEO
3. Verification, indexing, better appearance.
4. Link building with high traffic sites
5.Learn to earn quality backlinks
6.Google EAT criteria
7. Page load speed
8. Mobile-friendly site
We are not covering these aspects in detail here, due to obvious reasons. They are pretty vast by themselves. However, the aim is to highlight the importance of these bare essentials of SEO.
There's a separate section on action steps further along in this post where we get a brief overview of learning SEO by yourself.
Can You learn SEO from scratch, free of cost, or on a low budget?
For those who're genuinely interested, there are a host of sites that offer free SEO courses online. This includes sites like Moz.Com, Reliablesoft.Com, Mangools. Com, Developers.Google.com.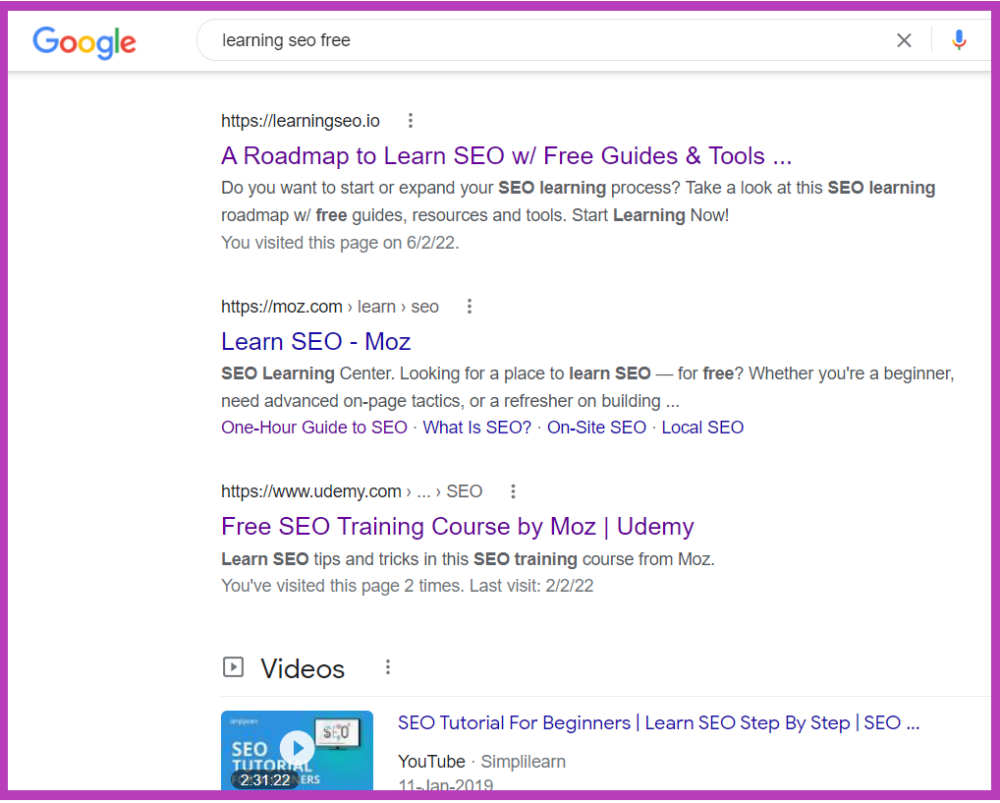 Besides these, there are plenty of other equally good free online courses and guides that help you learn SEOf from scratch
However, for easing your pain of searching out everything from scratch, I've highlighted a few critical aspects that will assist you to learn SEO by yourself from scratch.
---
Basic Aspects of Learning SEO From Scratch By Yourself.
1. On-page SEO
The term "on-page SEO" emerges from the fact that your website is invariably comprised of pages. So whatever activities you do on those pages impact your site's visibility on the internet.
The process of optimizing web pages for specific keywords in order to boost search visibility and traffic is known as on-page SEO (or on-site SEO).
It entails matching keywords to page-specific components such as title tags, headings, content, and internal links.
Here are some essential elements that you must take care of for on-page SEO:-
1.Use the keyword in the title of the article.
2.Clear meta descriptions
3.Make sure your keyword is included in the URL.
4.URLs should be updated.
5.Ensure you use your keyword throughout the page.
6.Keep track of each page's keywords and themes.
7.Don't overuse keywords (keyword stuffing)
What I would suggest is it helps to know about implementing these basic on-page SEO actions .
2. Off-page SEO
Off-page SEO refers to activities that take place outside of your website.
Creating high-quality backlinks is at the heart of off-site SEO, and it's a practice that's essential for every site that wants to rank on page one.
And link building is frequently thought of as the most important off-page strategy.
Link building happens through methods like content marketing, social networking, podcast appearances, landing reviews, establishing local citations, and more.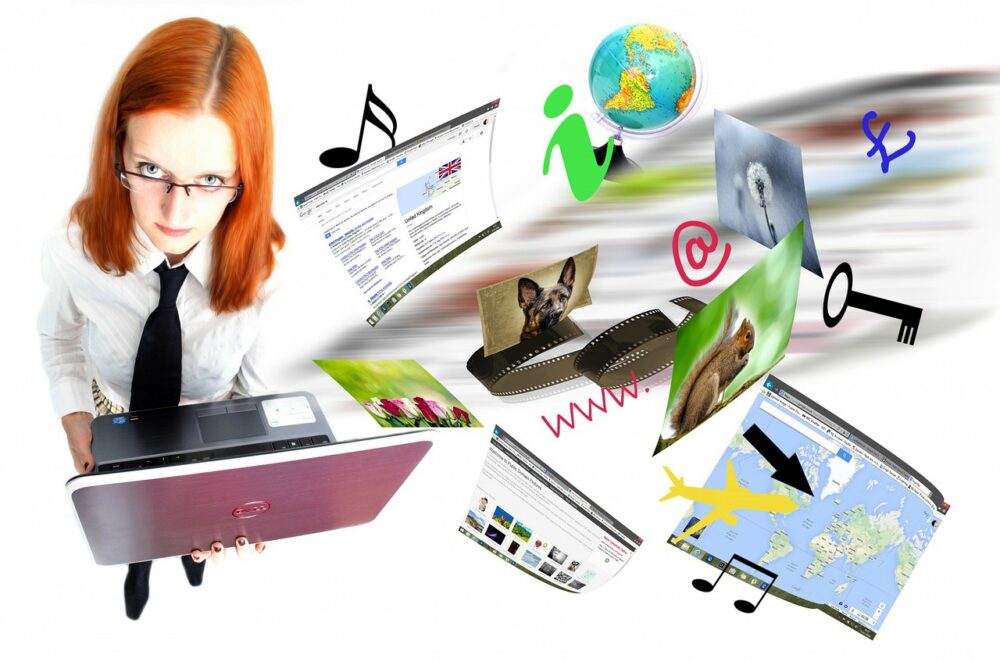 Off-page SEO has two main advantages:
1. Improves Ranking: It helps your website rank better in the SERPs, resulting in more traffic.
2. Extensive exposure: Because of the number of links, social media mentions, and other factors, the higher the rating, the more traffic.
This includes:-
1.Forum submission.
2.Blog directory submission.
3.Article submission
4. Guest posting on others' blogs.
5. Social media marketing
6. Local searches.
7. Posting in a forum.
3. Learn SEO by Yourself (Keyword research)
Keyword research in SEO usually entails searching for, analyzing, and then utilizing keywords to satisfy your online visitors.
Interestingly Keyword research provides you a lot of information about what your target audience is actually looking for on Google.
It reveals target questions, as well as their popularity among online searchers. Then there's something called, ranking difficulty. All these aspects are crucial for understanding your audience. Eventually, it helps you create content that is in great demand by users.
And this is what you constantly need to remember.
"Keyword research is based on the search habits of web visitors".
Hence you stand to get more traffic if your content matches their search habits. That way it is successful in getting in front of more audiences as they conduct searches.
4. Backlinks
Simply said, backlinks are links from other well-known websites that point back to yours. Today, practically all search engines place a high value on backlinks when determining a site's ranking.
Backlinks are vital for SEO since they tell Google that your content is valuable enough for them to link to it from their own site.
There are various methods to obtain backlinks for your website, for example:-
1. You can get backlinks from Google Search Console reports.
2. Find broken links to build backlinks
3. Top referral sources can help you find backlink opportunities.
4. Interview industry influencers and send them a link
5. Guest posts on other people's blogs and websites.
Gradually, as a website accumulates more backlinks, search engines consider it as valuable content worthy of high rankings in the SERPs.
SERP page rank is vital because the higher a website ranks, the more users will click on the website, thereby enhancing social media marketing
5. Learn SEO By Yourself In Order to identify UX signals.
The way users feel while browsing a website is referred to as user experience or UX.
Simply defined, UX aims to meet the needs of the user. Its goal is to deliver great experiences that encourage customers to stick with a site.
The user interface, usability, and user research are just a few of the factors that go into creating successful user experiences.
It also has an impact on your search engine optimization (SEO) results. When it comes to ranking websites in search results, Google considers the user experience factor.
Recently Google came out with its page experience update.
According to this algorithm update, Google evaluates each of the signals and assigns a 'page experience' score' to a website. In Search Console, site owners can see their score in the new page experience report.
So you score bonus points if the user experience of your site is better than other websites.
Some methods of enhancing user experience are
1.Using headlines that are well-designed and written.
2.Using bullet points to segment important information.
3.Making use of white space.
4.Using enticing call-to-actions (CTA).
5.Making use of hyperlink distinction.
6.Making good use of visuals.
7.Making your website pages look the same.
8. Improving the speed of your website.
6.SEO-Friendly Content Creation
Content that is SEO-friendly is one that helps search engines rank it higher.
Making content SEO-friendly actually helps Google to efficiently crawl each page, interpret the content, and index it in their directory.
But SEO-friendly content entails more than simply scattering keywords across your articles or videos.
Matter of fact SEO-friendly content entails employing proper names, subheadings, and keywords that are relevant to your target audience.
No wonder, today there are detailed insider strategies to quickly optimize keywords on your website.
With this kind of content, you can display the most valuable and useful web pages to your visitors based on the topics they search for.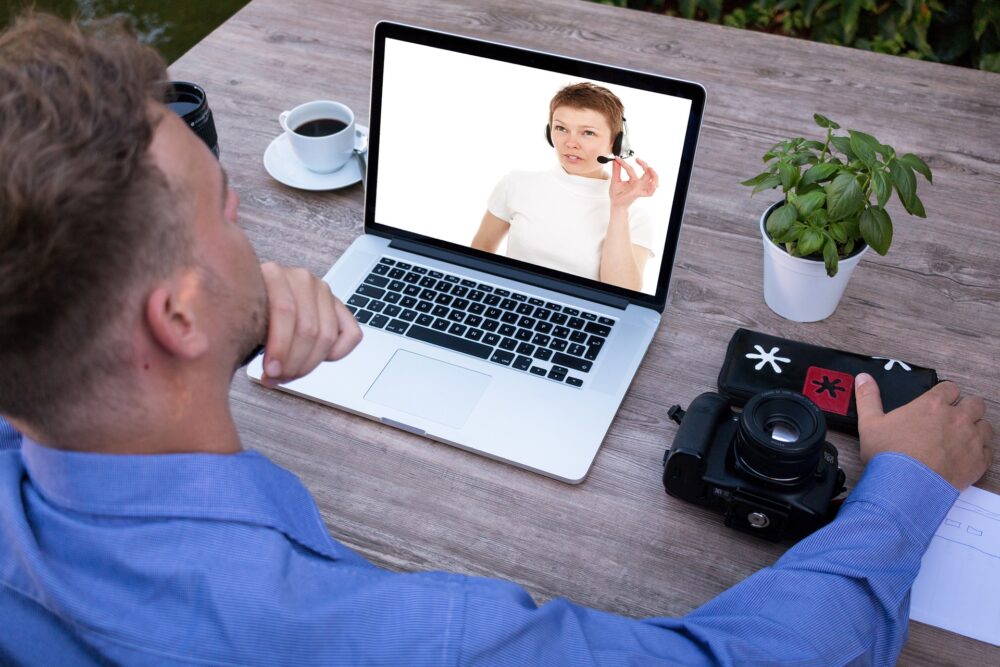 In case you didn't know, SEO-friendly content benefits both you and your visitors, even if they aren't aware of it.
Ultimately, how your audience perceives your material, as well as the quality of the information you provide, plays a significant part in active content consumption.
7.Monitoring SEO Metrics
A metric is a quantified representation of a specific piece of data. And usually, it's detailed, direct, and leaves little space for misunderstanding.
Measurement of SEO metrics is also termed as SEO tracking or SEO monitoring .
Essentially SEO monitoring is the process of tracking your website's ranking on search engines.It also means determining what you can do to improve it.
Hence it's extremely vital to track your progress when it comes to SEO. If you know what your site's metrics are now and where you want them to go, you can use that information to establish your website objectives.
But here's the thing. Today's website owners have unprecedented access to information regarding their online performance. They can be overwhelmed with that sort of data.
So to simplify the process, here are a few crucial SEO metrics that you must know about.
1. Organic Traffic.
2. Pages Per Session.
3. Keyword Rankings.
4. Bounce Rate.
5. Leads &/Or Sales.
6. Backlinks/Referring Domains.
7. Average Page Load Time.
8. Organic Clickthrough Rate (CTR)
Checklist Of Actions To Learn SEO By Yourself
As you progress, keep in mind these steps from the checklist:
1.Know your objectives and the fundamentals of SEO.
2.Ensure that your site can be crawled and indexed by search engines.
3.Do extensive keyword research
4.Check your on-page and off -page optimizations
5.Conduct crucial technical SEO audits.
6.Acquire backlinks and enhance the credibility of your website.
7.Start monitoring SEO and track the right metrics.
---
Low Budget / Free Online Courses To Learn SEO By Yourself
1. Free SEO training By Yoast
Introduction to SEO, Content SEO, and Technical SEO are the three primary elements of the course.
It's a crash course in SEO for those who are new to the field. It is better suited to pupils who have no prior SEO experience. And it's excellent if you want to learn SEO by yourself.
It begins by outlining the principles of SEO, such as how search engines work.
You can checkout the free SEO training by Yoast.
2. Free SEO Video Series By Moz (Learn SEO by Yourself)
The course is made up of 6 videos (1 hour each) covering the following topics:
1.SEO Strategy
2.Keyword Research
3.Searcher Satisfaction
4.On-page Optimization
5.Technical SEO
6.Link Building
You can check out the free SEO video series by MOZ.
3. SEO Today: Strategies to Earn Trust, Rank High, and Stand Out (Skillshare)
This is a Rand Fishkin video lesson that takes around an hour to finish. The following subjects are covered:
1.SEO Best Practices for On-Page Optimization
2.Tips for making your website mobile-friendly
3.Strategies for obtaining greater ranks for your content through link building
4. Using structured data markup to optimize your content for rich snippets.
You can check out the free Skillshare course here
4. On-Page and Technical SEO Course (SEMRUSH)
This course's registration is simple and free. While working on the course, you will have the opportunity to learn how to use SEMRUSH, an SEO tool.
1.Tips for writing SEO-friendly content
2.HTTPS Issues and Troubleshooting
3.Finding and Resolving Crawlability Problems
4.Tips for bettering your on-page SEO
5.Auditing your website for SEO
6.Exercising Log File Analyses
You can learn more about the On-page and technical SEO course (SEMRUSH) here.
5. SEO Training Course: Traffic for Business Growth (Hubspot)
A notable feature of this course is that this course is not for beginners. So if you intend to learn SEO by yourself, it would be better to acquaint yourself with the basics of SEO from other sources.
This course helps you get a good grasp of crucial aspects like:-
1.Creating a search engine optimization strategy
2.Increasing the size of your link-building initiatives
3.How the HubSpot blog handles SEO
4.How to plan a guest blogging strategy and implement it.
You can learn more about this free course from Hubspot here.
6. Free SEO Course (Reliablesoft)
This course from Reliablesoft.com demonstrates how the SEO process might affect search engine algorithms' decisions. Technical SEO, On-Page SEO, and Off-Page SEO are the three key SEO sub-processes that are covered. You'll also receive an SEO checklist to help you keep on track.
You can learn more about this free course from Reliablesoft here.
7.Free SEO Course (ClickMinded)
This free course is tutored by the co-founder of Clickminded, Tommy Griffith. Interestingly he has also been instrumental in laying out the SEO strategy for Paypal and Airbnb.
You'll also get access to various SEO resources that are well worth reviewing as part of the course. This is in addition to obtaining first-hand knowledge of how large corporations manage their SEO strategies.
You can learn more about this free course from Clickminded here.
---
Related Posts
Easy Keyword Usage Techniques That Improve Your Website's SEO
7 Strategies Guaranteed To Help Your Page Rank In Google SERP Soar
---
Conclusion
Learning SEO from scratch by yourself is a  smart way to leverage your skills in order to enhance the presence of your website on search engines.
With the rapidly changing digital marketing scenario Google and other search engines also keep changing their algorithms so that the user obtains the best UX from interacting with various sites.
In case you don't know anything about SEO, then by default, you're compelled to depend on someone else for your SEO needs. And that source will invariably cost you time as well as money.
Obviously, this is cost is avoidable, or at the very least can be reduced.
In order to do that you need to make yourself abreast with aspects of on-page SEO, off-page SEO, backlinks, tracking of SEO metrics, among others. You also need to maintain a checklist of your SEO processes.
Eventually, in this article, I have endeavored to highlight various sources you can turn to, in order to learn SEO by yourself.
I would like to hear about your journey of learning SEO from scratch by yourself. So please feel free to share your feedback in the comment box below.