Making websites mobile-friendly has become an urgent necessity ever since smartphones surpassed computers in internet access starting from 2016.No wonder there's an increasing demand worldwide, for creating websites that are responsive across various devices.
So what does a mobile-friendly website do?
A mobile-friendly website is specifically designed to perform consistently across all devices. Consequently, visitors stick with such user-friendly websites, particularly small-screen mobile phone owners. And this is achieved by increasing loading speeds and image compression, among other methods.
According to a Feb 2022 Statista.com report, "mobile accounts for approximately half of the web traffic worldwide. In the fourth quarter of 2021, mobile devices (excluding tablets) generated 54.4 percent of global website traffic, consistently hovering around the 50 percent mark since the beginning of 2017 before consistently surpassing it in 2020 ".
If you're someone who's interested in making a website mobile-friendly but doesn't know how then this post is for you. This is particularly true if you want to learn SEO by yourself from scratch.
So, without further ado, let's dive in.
---
---
1. Make Websites Mobile-Friendly :Responsive Designs
A responsive web design is meant to make your website mobile-friendly. This is done in such a way that your content doesn't get restricted even if viewed on a mobile.
So your audience gets to see the same content, whether they see it on a desktop or on mobile. According to Google, responsive websites make it easier to link and share content with a single URL.
The interesting thing is that the website optimizes its appearance according to the device on which it is being loaded.
In simple words, an image displayed on top of the text in one device may be displayed on the sides of another device, for the same content.
This is also an effort to enhance the UX (user experience) of the visitors. Eventually, a good UX also enhances your brand SEO, when users are compelled to actively search your site by name and purchase your products and services.
It is also in line with Google's page experience update, which emphasizes mobile-friendliness as a measure of good UX.
Some useful tools you can use for responsive web design are Wirefly, Style Tiles, Adobe Edge Reflow, and Gridset. These are besides a host of other equally effective alternatives.
---
2. Effect Of Pop-Up & Ads On Mobile Friendliness
In your daily experience online, you often find giant pop-ups and unwanted ads suddenly jump out of nowhere on a small mobile screen. And they may have been included with a lot of great marketing intent by the website creator.
But here's the fact.
They're an irritant to your audience. And some may tolerate it for a while.
But most won't, beyond a point.
Especially those visitors who're eager to find a quick answer to their problems.
So here's the thing.
Stop torturing your visitors, because often you're forcing him to hunt for an elusive "X" somewhere on the screen (while it's hidden behind a dominating pop-up)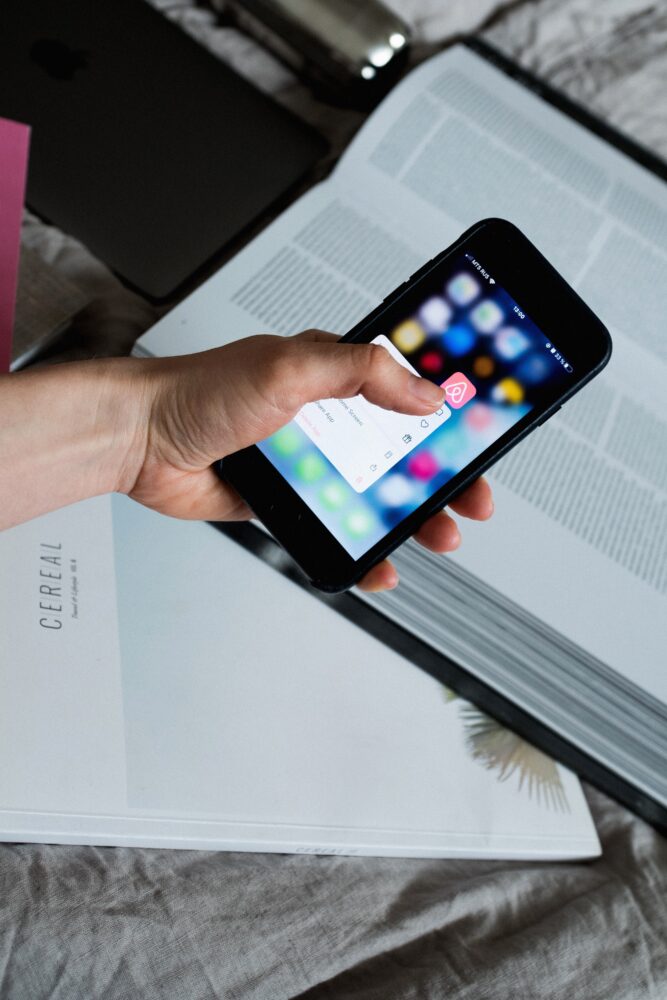 In order to offer a great user experience, you have to ensure that all page blocking pop-ups are eliminated completely.
And just in case you feel that your pop-up is really important then there's a better way out.
Just make sure that the pop-up starts its grand performance only at the bottom of the page. After the visitor has scrolled down through the text content.
Also, see to it that the "X" is easier to locate! It is certainly less irritating this way.
---
3.Page Loading Speed
According to known stats, page loading speeds of 2 – 3 seconds only are acceptable to users. Anything beyond that is rewarded with quick abandonment.
So what's the solution?
Well, some reliable methods are:-
1.Upgrade Your Hosting plan.
It's possible that you purchased an elementary hosting plan when you set up your site initially.
And it's equally possible that your site has outgrown the performance capability of your initial hosting plan.
But then, this does happen with websites that succeed rapidly after they're launched from capable hands (like yours).
And just in case you do have a hosting that's slowing down things, just change tack.
Make a switchover to a high-performance hosting plan. The hassle (and cost ) of changing will be many times worth the effort in the long term. You will witness your website loading times accelerating, sending your SERP rankings zooming.
2. Image Compression.
Because images take up more space on a website than any other component, their size has a significant impact on website speed.
Hence when you reduce the size of images without sacrificing quality, page load times increase. This, in turn, enhances the user experience as well.
Usually, high-resolution images and CSS take up an unimaginable amount of space. This must be resolved at the earliest.
You do that by compressing your image sizes.
Some effective image optimization tools are JPG Optimizer, Optimizilla, Kraken.io, Tiny PNG, Compressor.io.
---
3.Use AMP (Accelerated Mobile Pages)
Accelerated Mobile Pages are software that Google promotes for increasing the load speeds of websites on mobile devices.
AMP is essentially a super-fast page that gives mobile viewers a more engaging experience. And it comprises of HTML structure that makes it simple to develop quick-loading web pages.
The main emphasis is on the user experience above everything else
If you have a WordPress website, then with the AMP plugin you can get your job done fast.
---
4. Making Websites Mobile-Friendly : Information Access
Most users on your site are in a hurry to find information that can be used fast.
Hence your job is to make the user's experience worthy of revisits.
So here's what you need to do
Simply reduce the steps your visitors have to take for accessing information they're searching for. This itself is enough to enhance the UX.
Say your visitors want to find a nearby shopping mall, or a customer support contact then just ensure it's easy for the visitor to find that out.
If some information on your site is repetitively searched for, you can put it upfront on the homepage itself. Or else display some recurringly demanded data prominently on a sidebar.
If you can put yourself in the user's shoes a lot of ingenuity can emerge.
Also, here's a free, and smarter method to gain clarity about your user's expectations from your site.
Head over to Google Analytics and add Mobile Device as another category in the Behaviour Section. The actions you take after this will also make your website mobile-friendly.
---
5. Button Sizes And Mobile Friendliness
Most likely you may have some buttons installed on your website. And actually, buttons are a critical part of every website. They make it possible for users to interact with the website and encourage them to take intended actions.
They also improve the overall user experience if everything is done correctly
However, we frequently overlook their significance.
So what's my point?
Well, most digital experts will tell you that small buttons are easy to locate and click on with a mouse, as on a desktop.
But on a small size device like a mobile device, this is extremely difficult.
It becomes even more difficult when there are multiple buttons in close proximity on the mobile screen. And if you expect the user to expertly juggle between this maze of mini-buttons, it's asking for too much.
Give your readers a break.
How?
Select some really big buttons and make sure you place them on the screen tactically.
UX experts like Josh Clark (author of Tapworthy: Designing Great iPhone Apps".) suggest that the area opposite the thumb (preferably lower on the screen) is most convenient to scroll for a mobile user.
Use that advice.
And also make sure to test it on all kinds of mobile devices yourself, for it to pass muster.
---
6. Get Rid Of Flash.
Flash software was being used extensively some years back for interactive applications,3D content, visualizations, gaming, and animations.
But now that era is almost over.
Websites that use flash suffer because Flash slows downloading speeds. The fact is that it's not easily accessible
And more importantly, most mobile devices(Android and iOS) do not respond to Flash.
Unfortunately, some websites still work on Flash because they belong to that era. There's nothing wrong with that.
But those of us who want to make websites mobile-friendly must get rid of Flash because it's a drag for your SEO.
---
7. Site Designs To Make Websites Mobile-Friendly
The best way to create a simple site design is to eliminate all clutter on your site.
A minimalist design is a great enabler. It helps visitors to easily access whatever they are searching for.
Also, keep as few files on the pages, because that leads to much faster loading speeds as well.
Try doing that to your menu also.
It's possible that you have an extensive menu, but the same menu on a mobile complicates things.
That's primarily because of the shrunk-space view coming at the user from the mobile.
So the best way out is to have a hamburger menu icon that packs the entire platter on your site. It's the one with three horizontal lines, usually on top of the page.
This kind of menu doesn't occupy too much space on your site, but at the same time, it allows your visitors to click on it whenever they want to.
---
8. Font Size And Mobile Friendly Websites
Small font size is difficult to read on a desktop. It's even harder to do so on a small screen like a mobile.
So what's the recommended size?
It's recommended to have at least a 16px font-size for your body and text
Besides this make sure that user browsers don't have to download any fronts. So it's best to stick to standard fonts so that no website is slowed down.
---
9. Switch Off Autocorrect
Autocorrect, while being a blessing for quick spelling correction is also a huge turn-off. And it often doesn't contribute to a mobile-friendly UX.
Primarily because it also pops up when users across devices least want it. Like when they're typing in unique words, names, etc.
In case your blog has forms asking for visitors' information, then make sure to switch off autocorrect, because that will simply slow down their interaction with you.
If you don't switch off autocorrect, then the input form will keep autocorrecting them to change their name or address to familiar phrases.
This is sheer irritation to the user.
And such a slowdown puts off the user due to which he's likely to click away from your site. So you need to sort out that UX behind the whole endeavor.
---
10. Viewport Meta Tags That Make Websites Mobile-Friendly
Now, what's a viewport? And why a meta tag?
The viewport is the portion of a web page that is visible to the user. Prior to the era of tablets and smartphones, websites were only created for computer screens, and websites generally had a fixed layout and size.
Today, however, the mobile-friendly viewport varies depending on the device. And on a mobile phone, it will be smaller than on a computer screen.
Typically in such a case, the device browser generates scrollbars. Now the user is enabled to scroll around and access the content he wants.
Usually, mobile phones process website pages in a virtual window or viewport.
This is usually wider than the screen but it is squeezed down so that the whole page can be viewed all at once.
But there is a problem here.
This system doesn't work well where the pages are optimized for narrow screens that use media queries.
To overcome this problem Apple came out with a solution. This is the "viewport meta tag".
The viewport meta tag is nothing but a small piece of code that reads:
<meta name="viewport" content="width=device-width, initial-scale=1″>
This meta tag just needs to be inserted on the HTML of every page.
And the meta tag directs the browsers to fit the width of your page. This way, the screen of your visitor's device accommodates the web page completely.
---
11. Audit The Mobile Friendliness Of your Site
Regularly test the effectiveness of your site's mobile-friendliness on your own mobile.
Off and on you can pull out your own mobile and test the effectiveness of your site on your mobile.
You can even enlist your family and friends' help, to do the same.
Perhaps this is the most physical method to check the effectiveness of your own mobile-friendliness. And also a great way to eliminate the worst user experience for your visitors.
By the way, Google itself has a mobile-friendly website check .
Here, you only need to drop your URL into the checkbox. What follows is a view of your website on a mobile, along with a host of recommendations for error correction.
---
12. Switching To Desktop View
Human preferences are so many that, as a website owner, you need to cater to all tastes and probabilities.
This includes a situation where the user wants to view your site on his mobile as if it were a desktop.
To make way for such a contingency a good web developer would be able to help here.
Eventually, you want your site to be accessible to an increasingly growing audience, regardless of their choice of viewing things on a mobile or desktop. Keep your mobile audience as a top priority and that should do the job.
---
Conclusion
Making websites mobile-friendly has assumed immense importance ever since internet access opened up to smartphones as well.
While the traffic distribution on individual websites may vary, it is certain that almost half of your audience will be viewing your website on a smartphone. So it's a small wonder that a mobile-friendly website is no longer optional.
I have listed some of the most effective ways of enhancing the reach of your site to mobile phones.
It is my guess that as a committed website owner or a blogger, you will incorporate all actions necessary to enhance the reach of your website.
Wishing you luck and more mobile-friendliness! Let me know in the comment box, how you intend to make your website mobile-friendly.
---