A blog business plan for newbie bloggers is not necessary or mandatory.
But if you want to treat your blog like a business, I'll suggest that you write a blog business plan.
Why so?
That's simply because almost all successful bloggers admit to having a blog business plan from the very beginning. It also pays off handsomely in the long run.
What exactly is a blog business plan? A blog business plan is a written plan that keeps your target audience in mind. It serves as a long-term road map for your blog that addresses your future financials, as well as your business and blogging objectives. It eventually helps with the achievement of those objectives.
Like Sun Tzu said "Plan for what is difficult while it is easy, do what is great while it is small,"
Now,in case you're a newbie who's not convinced about the need for a blog business plan, then this post is for you.
When To Create A Blog business plan
For Short- and long-term plans for your blog
A written blog business plan can help you come up with both short-term and long-term plans for success.
The majority of bloggers just make short-term plans.
However, if your blog is going to generate exceptional earnings soon, you should begin long-term planning right away.
Your strategy will assist you in staying focused.
A blog business plan can assist you in a number of ways, the first and most crucial of which is to keep you focused. On the Internet, there are a ton of bloggers who start a blog and develop it well. But then they lose sight of the reason they started their blogs, and eventually fail down the line, by quitting altogether. Interestingly, a blog business plan also helps you stay motivated as a newbie blogger.
As a new blogger, you can avoid being one of these clueless people by creating a blog business plan.
Also, your efforts will remain focused if you regularly examine your blog business plan.
Sponsors and Advertisers
Showing a sponsor your business plan and other financial information about your blog is one of the best ways to convince him to sponsor your blog.
This implies monetization benefits for you.
Simply making this move will demonstrate to the sponsors that you are a savvy businessperson.
But, without a solid business plan, getting a sponsor's attention in the business world is extremely difficult.
Remember sponsors are investors, eventually.
And they're quick at noticing if you are focused clearly on your blog strategy. So here's where your business plan helps you make a better bargain for your blog.
Having briefly discussed the need for a business plan for your blog, let's now get into the specifics of how to create a successful blog business plan for newbie bloggers.
---
A Successful Newbie Blogger's Business Plan
1. Focus On Mission First
The first question you should ask yourself is, "What's your mission?"
What specifically do you hope to accomplish, and what are the resources that might be able to assist you in doing so?
Your aim as a blogger could be increasing "traffic,"  "profit" or "earnings." So you must first assess your vision in order to achieve it.
You should be aware of your readers' characteristics and requirements.
That's because your readers matter most. And hence, you need to know your target audience well.
---
2. Analysis of the strong and weak points
This is one of the most crucial actions in a blog business plan for a newbie blogger. As a blogger, you must identify your blog's strengths, weaknesses, opportunities, and threats (SWOT for short).
Possible Strengths Of A Good Blog
A good blog is instructive and stimulating. It demonstrates the blogger's enthusiasm for blogging. Furthermore, it somehow improves readers' life.
In particular, the content is original.
The ability to be useful is an excellent blog's strongest quality. For this reason, a good blogger is seen as authoritative, because he cites facts and references, and links them to reliable sources. His viewpoint is clear and informed, and this eventually helps enhance the Google EAT score as well.
Keep in mind that engaging blogs encourage social media conversation and sharing.
Blogging also has a lot to do with connecting with other bloggers. Here's what SearchEngineJournal.com says "In order to promote increased interaction, expand the reach, and strengthen skills, bloggers need to be willing to interact with other bloggers in their niche. This means tweeting, emailing, actually reading other people's blogs"
Likely Weaknesses In A Blog
Poor Content Quality
Content that is poorly written might hurt your brand's reputation.
Even when a blogger publishes two or more pieces of excellent content every week and writes consistently, the task appears difficult.
Many bloggers who are aware of keyword research and competition analysis agree with this. And this can be overcome only by writing excellent, engaging blog content.
No wonder, successful bloggers usually agree that a quality blog provides constant, engaging content. It doesn't matter if it's informative, interesting, or funny as long as it makes readers' lives better in some way.
Insufficient Publishing 
An outdated blog is better than none at all. Therefore, a blog with few posts is weak.
Make sure to blog frequently if you decide to do so. Consider how it might appear to visitors to a blog that is more than a year old.
If you believe you have any weaknesses, make every effort to overcome any areas where you feel weak.
You will gain more advantages and be able to make better use of all your knowledge this way.
Eventually, eliminating weaknesses does help in creating a good blog business plan for newbie bloggers.
Opportunities For A Newbie Blogger
Discover New Topics
You can learn new things by blogging as well. That's because studying and educating others are areas of blogging. As a result, you will initially discover that you are learning a lot.
Offline Authority
Blogging is a platform that may be used by those who want to leverage offline events in their niche to establish authority.
By blogging consistently, one can also develop into an author, or even wind up as a sought-after speaker.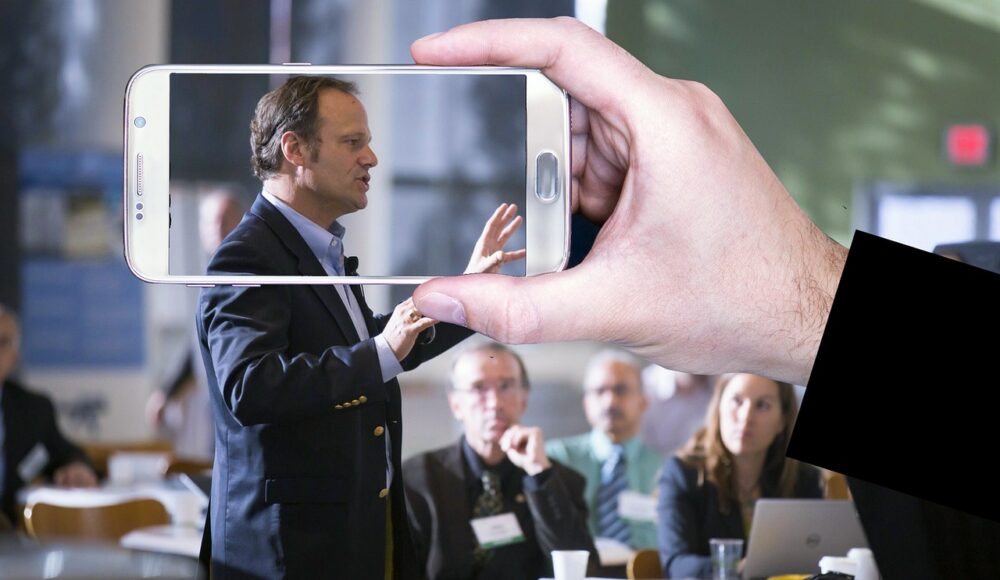 Boost Online Visibility
Regular blog content creators provide Google with fresh content to index. This improves a website's standing in search engine results.
Threats To A Newbie's Blog
Remember that any threat to your blog emerges from external sources over which you have no control. For example, if a niche has more competitors, it will be harder for you to compete within that niche. And the truth is you have no control over the number of competitors in any niche. So that's a threat coming from an external quarter.
Copying Authentic Content
Even while search engines are attempting to address this, content stealers remain one of the biggest risks to internet blogging.
Many online bloggers steal your stuff and post it under their own names.
Restricted Access To Social Media
Additionally, social media platforms like Twitter, Facebook, and Instagram work nonstop to keep undesirable content out of sight.
But in doing so, social media also makes it hard for users to access useful, real content. Often, the baby is thrown out with the bathwater.
---
3. Brand Name As Part Of Blog Business Plan
When searching for content online, names are the first thing readers notice.
Here's what blog names do. Blog names promote and market your content on social media and search engines. Coming up with the best blog names for readers and search engines is just as important as writing content-rich blogs.
The most successful part of a business plan is the branding phase. According to Growthbadger.Com  blog names are extremely important. 77% of marketers say that "proper branding is critical to growth."
So this is what you need to consider. Create a name for your blog first, so that people can use it as a point of reference.
Branding has huge, long-term implications in the blogging world.
A mismatched blog name can be misleading for your customers because of the difficulty in remembering awkward names. It also interferes with making a good blog business plan for you as a newbie blogger.
---
4. Objectives Of The Project
Of course, your objective is to maximize your income and build a brand that is synonymous with say "Moz.com, or Copyblogger.com".
Remember, failure to break down your aim into objectives will result in financial failure as well. And you don't want to do that.
Look into all the platforms that are available to you so that you can promote your blog, and create a good blog business plan for your blog.
Set aside time for each goal, such as posting, promoting, and fixing errors. After that allocate resources according to which platform you should utilize first to promote your blog, etc.
---
5. The Size Of Your Market
While determining your market size, you should go into detail about the motivation for and research of your blog.
In fact, before even starting your blog, you must work out answers to these questions:-
Is the niche specific or general?
Why did you choose this niche for your blog?
Is the niche modest or substantial?
How popular are the keywords in your niche? Are they local keywords only? Or Are they global?
Is your niche market thriving or declining?
◾How To Select The Best Blog Topic For Long-Term Profitability
---
6. Blog Business Plan: Financials
No one can launch and grow a business without funding. The budget for your blog actually depends on the type of site you wish to run and your long-term objectives.  
Although the price to create a blog using WordPress can vary, you should plan to shell out $150 to $200 upfront.
But according to experts, you can expect to shell out between $50 and $200 on average to set up your blog. Your subsequent monthly expenses could range from $20 to $60.
Hence you should keep your budget in mind while you create a business strategy for your blog.
It won't be beneficial for your blog if you launch it with a cheap web host.
Instead, you can gain a lot of advantages by starting a blog with a reliable web host..
All of these choices are only feasible if you have a sizable budget and the financial means to support your site with high-quality services.
The cost of your business plan will determine how beneficial it is for your blog.
Obviously, a higher budget will result in a more effective business plan.
---
7. Your Blog's Advertising Strategy
What kind of budget do you have for blog promotion?
How will you let everyone know that you have everything they need? How will you find the right audience to read your blog?
Will you promote your blog via print, the internet, WhatsApp, or all of these?
Which marketing strategies will be better – SEO, partnerships, unpaid or paid advertising?
What promotional tools are needed?
Who are the main rivals in your niche?
How do they obtain readers for their blog?
How much of the market do they control?
How were their blog revenues generated?
A blog business plan for newbie bloggers needs to address all of these queries.
---
8. Bio For A Good Blog Business Plan
When conducting an internet search, consumers frequently visit dozens of websites in an effort to find what they're looking for.
This is where your blog's bio is crucial for defining your content. The bio should explain why your website has the solutions readers are looking for. 
Your blog's bio alerts readers that they are in the right place. And it tells people about you and what you write. 
With a good bio, readers instantly understand the purpose and content of your site.
What must you add to a blog bio ?:-
Here, you must outline the duties and goals of your blog management team.
Are you the blog's lone founder or did you co-found it with a business partner?
This is where you inform readers about the ownership status of the blog and where they get to meet the people that are behind it.
Include the lead members of the blog management team's names, educational backgrounds, and job titles in this section.
Include information on their expertise, past successes, as well as their strengths, and weaknesses.
---
9. Your Predicted Income
In this part of your business plan, you give an overview of how you think the money will work out.
Preferably, share spreadsheets outlining the methodology you employed to arrive at these numbers.
You must also demonstrate anticipated earnings.
For this, look at the earnings of other blogs in your niche. Then use those to calculate your projected earnings in the future.
---
10. Describe Your "Exit Strategy"
Every solid business plan has a section that outlines the criteria you'll use to decide when to fold.
Unfortunately, the majority of bloggers avoid talking about this aspect.
Almost all bloggers want to be able to live off of their blogs forever, but in truth, this doesn't happen. You will inevitably have to discontinue your blog at some point in time.
So my advice is not to run away from this but to plan for that day now, instead of waiting for it to happen in an unplanned way.
A blog business plan for newbie bloggers is ultimately what all newbie bloggers need if they want to make a living off of it or take their blog to the next level.
---
Related Posts
---
Conclusion
A blog business plan for newbie bloggers is a documented approach that addresses your target market.
Essentially, it acts as your blog's long-term road map. Also, your long-term goals, which cover business and blogging objectives, are outlined in this strategy.
Ultimately, a good blog business plan aids in the accomplishment of those long-term goals.
All of this can be done if you set your blogging goals around your target audience and decide how much money you want to make.
But if you want to focus on your target audience, you need to do a SWOT analysis of your blog.
Besides a thorough analysis, you also need to work out your marketing plan, the projected financial gains, and, eventually, an exit strategy.
Even though this appears like an impossible task, keep this in mind: You'll offer yourself a competitive edge over other bloggers if you develop a sound business plan for your blog.
In short, a blog business plan for newbie bloggers instantly accelerates their chances of stupendous success in the long term.