The idea of making money blogging has gained popularity as more individuals work from home today.And the first question that most aspiring bloggers have is, "How much do bloggers make?"
The fact is, rarely can any blogger earn $1,000 per month instantly. It's better to start with less than $10 and work your way up to $50 or $200.Also,it's crucial to note that blogging has many variables. And if you get  them right ,you should earn $100 – $1000 per month.Then scale it up from there.
---
How Do New Bloggers Make Money On The Internet?
Although blogs have the potential to be incredibly profitable, don't expect to start making money in the first week, or even the first month.
Actually speaking,starting to see a continuous revenue could take anywhere from six months to a year.
Neil Patel  says "Making $300,000 per month is REALLY hard. Making $3000 per month is a lot easier.And for most folks, an extra $3000 per month would change their life.So, yes. Blocks of text and a handful of images can generate life-changing amounts of money."
Advertisers will be pestering you for the opportunity to advertise once you have a popular blog.
That's why using Google Adsense is the easiest approach to  leverage  this position. You'll have to concentrate on supplying your visitors with consistent, high-quality content as well as marketing your blog.
---
Important Earning Techniques For Beginner Bloggers
Blogging for a living isn't just a theory.
The truth instead is that thousands of bloggers profit from their sites by selling ad space, selling their own products/services, or through affiliate marketing .
However, there are a few things that all of these successful bloggers have in common:
1.They have excellent content on their blogs.
2.They've been successful in forming communities around their blogs.
3.They make money in a variety of ways.
4.They have their own line of products.
5.Affiliate marketing is their best source of earning.
6.Advertising  sales gets them a lot of revenue.
But that's not the end.
Here are some concrete monetisation techniques that newbie bloggers employ to generate income.
---
Affiliate Marketing (Most Popular)
Affiliate marketing is a lucrative option for bloggers who don't have their own goods to sell.
If you're interested, you can also learn more about how to use affiliate marketing to monetize your site.
You can earn money by promoting someone else's product or service on your blog or website through affiliate marketing.
Every time one of your readers clicks over to the advertiser's site and makes a purchase, you'll be paid a fee.The affiliate commission is determined by how many times the links are clicked.
You can learn more about affiliate payments and commissions here.
---
AdSense
AdSense is a tool that allows you to make money by showing advertising on your website. For the record, Google also happens to own this application.
AdSense allows you to choose where adverts appear on your blog, which has an impact on the number of clicks it receives.
You can also change the style of the ad to match your blog.
You can also choose the types of advertisements you want to see, or even block adverts you don't want to see.
You get paid when the ads are seen or clicked, depending on the type of campaign.
---
Sponsored Content
Using sponsored posts, you can create a post that promotes a specific business, product, or service.
Videos, tweets, Facebook posts, Instagram posts, videos, infographics, paid articles, are examples of sponsored content.
In sponsored content, the sponsor (blogger) pays for the content production, which is then shared by  publisher.
When you sponsor a company (publisher), they work on your target audience.And they simply do that by covering issues which connect with your audience .
As a blogger, you will be compensated for this content,because you are paid for the post itself, which contains a link to the advertised goods.
---
Creating Own Products
AdSense is absolutely successful, but it will only pay you if your site has thousands of visitors. As a result, for newly started blogs, this can be a stumbling block.
To get beyond this stumbling block, simply turn your blog into a business.
And how do you do that?
Simply start creating your own products.
Only make sure that the product you choose is appealing to your target market.
The sole disadvantage of owning a product is the initial investment required to produce it.
Many bloggers, on the other hand, are drawn to this choice since it allows them to retain complete control over their products and business model without having to share revenues. And there's an added benefit when you create digital products of your own.
---
Email Marketing
Email marketing has the highest conversion rate (number of views/clicks on advertisement).
A successful email campaign requires only a suitable mailing list and a good track record as an e-mailer.
Additionally, the ability to write engaging and trustworthy emails, as well as the skill to promote products, can aid your success.
The major benefit is that once you have your readers' email addresses, you can communicate with them individually.
To begin earning money, you can either advertise a product or use affiliate links.
---
Super Successful Bloggers' Earnings: Inspiration
---
Jon Morrow
Jon Morrow is the founder of Smart Blogger, a website dedicated to teaching other bloggers how to be successful.
He generates massive income from blogging by selling affiliate marketing products, and his own digital courses and products.
Jon's story is inspiring because he is paralysed and will spend the rest of his life in a wheelchair.
All he can feel is his face.
Despite this, his blogging profession has made him a millionaire and allowed him to travel the world.
According to Jon, " We all feel restricted in some way. But we must never allow it to prevent us from achieving anything we set our minds to."
Check out his website, Unstoppable.com , for more motivation and inspiration.
Income. $100,000 +/month.
---
Jeff Rose
Jeff Rose is the owner of Good Financial Cents, a finance blog that actually teaches how to achieve financial security by managing their money efficiently.
He earns money from selling affiliate marketing,and insurance plans.
He also offers online courses and digital products, as well as sponsorships and advertising.
Besides,he also own a financial planning business, which he uses to leverage his expertise in the blog.
In Jeff's case,he leveraged an existing business and used it to contribute to his blog's growth.
Monthly income: $138,000+
---
Pat Flynn
At Smart Passive Income, Pat Flynn is the online pioneer and beta tester for creating passive income online.
His story is that he had to pass an important exam, for which he created an online collection of his study notes.
But the online notes became so effective that other people started referring to them too.And his blogging journey started from there.
Today Pat Flynn generates a huge income by promoting products and services such as ConvertKit, Bluehost, and other high-priced courses through affiliate marketing.
He also has his own products and courses that he offers. Lately, his podcasts have been making waves in the digital marketing fraternity.
He's been blogging since 2008, and he's one of the few experts who can be trusted. He's reputed for his integrity, and could never mislead you with a bogus product.Although,this is not to imply other successful bloggers are less honest!
However authenticity and integrity is crucial when working with an online industry loaded with potential scams
Monthly income: $200,000+
---
Lauren McManus and Alex Nerney
Alex and Lauren have taken two blogs from zero to six figures in revenue.
They developed a health and wellness website that they began generating over $10,000 each month.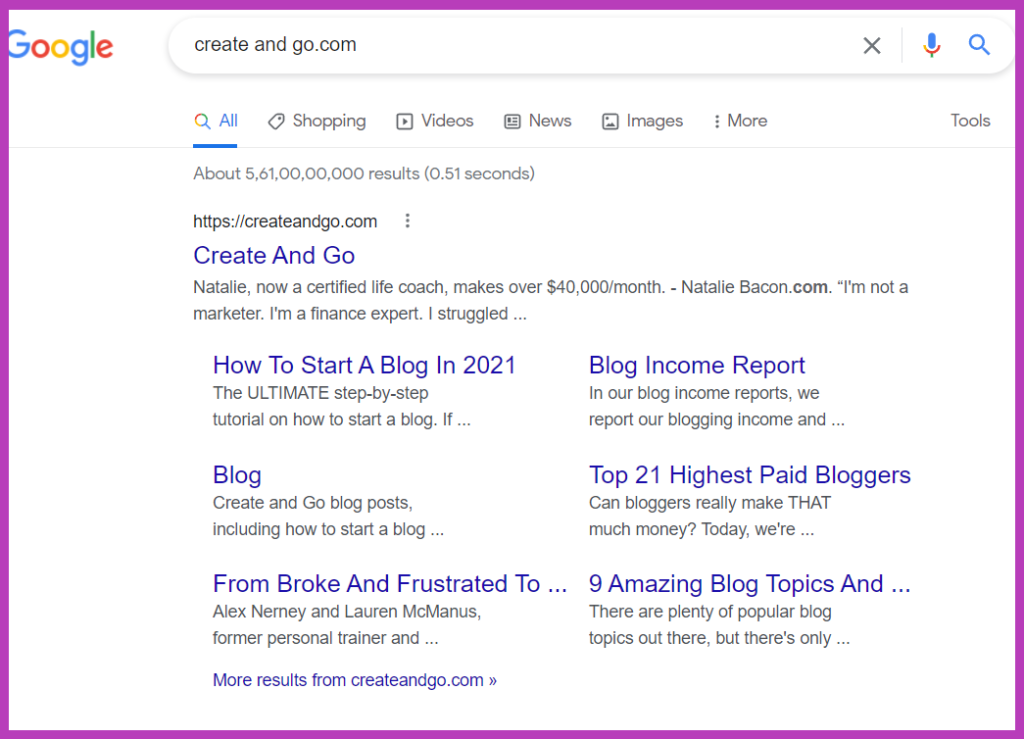 They then started teaching others how to succeed. Essentially,they guide others based on their experience and knowledge of the challenges they face.
Affiliate marketing accounts for a chunk of their revenue, while advertising brings in a lesser portion. However, selling digital products on both blogs generates the majority of the revenue.
They have excellent repertoire of successful testimonials of students. And they place great focus on hard work and a well-thought-out strategy for getting started with blogging.
Monthly income – $100,000+
---
How To Increase Your Blog's Earnings
A blogger can make as much money as he desires.
If you have a strong social media presence,or you can engage with brands.
Some people make all of their money from their blogs by promoting social media posts. You can price it per post/email, and the charges are insanely high.
Here's the deal.
You'll need to create more content, if you want to take your blogging to the next stage.
Consider it like fishing.
You maximize your chances of catching fish by using multiple hooks and lines.
The same can be said for blogging.  The more evergreen content  you have on your blog, the better.
However, for most people, writing tons of content takes an eternity. And buying outsourced blog posts might be costly as well.
But there's an easier way out. It's dictation posting.
Dictation posting is a speedy and cost effective approach to generate a lot of content. You simply dictate your articles, ebooks, essays, or anything else.
And what's more? It is incredibly simple to write on a Dictaphone. Simply speak into a voice recorder what you want to say, then have the audio file translated by hand or with software.
To get the knack of verbally composing your blog posts, or to increase your dictation efficiency, you can use YouTube courses, as well as sites like Dictablogger.
---
In Real Terms, How Much Beginner Bloggers Earn?
---
What Determines Beginner Bloggers' Earnings?
Everybody who starts off blogging is impatient to know how much they'll earn?And how soon?
But that's not a question  which anyone can satisfy easily.
And that's because there are really too many variables at play.
In fact,becoming a successful blogger is a skill that must be developed over time. It all depends on how quickly you pick things up and how eager you are to put them into practise.
It depends on a lot of moving parts.
▪It depends on the niche you're in.
▪The product you're offering.
▪How frequently you push them.
▪Where you advertise them.
▪The type of site you want to build.
▪How you want to monetize it.
▪The amount of traffic that your blog receives.
▪The size of your email list.
---
Ball Park Figures Of Blogging Earnings
Hard work is essential for all success.And that's very true for blogging as well.
Eventually experience does say something about potential earnings.
This is what Financialsamurai.com says  "Like everything good, you've got to put in the work. Here's what's possible for 60% of the blogger population who is willing to publish 3X a week of strategic content without fail:
Year 1: $1,000 – $10,000
Year 2: $10,000 – $30,0000
Year 3: $30,000 – $50,000
Year 4: $50,000 – $100,000
Year 5: $100,000 – $250,000
Year 6: $150,000 – $350,000
Year 7: $200,000 – $500,000
Year 8: $300,000 – $600,000
Year 9: $400,000 – $800,000
Year 10: $500,000 – $1,000,000+
To reach your objective,you have to increase traffic and subscription numbers and for that, you must:-
1.Generate useful content.
2.Market that content.
These two criteria will provide you with the potential to earn money.
You can generate enough money after you have a well-established blog. Many newbie bloggers (those who have been blogging for six to eighteen months) earn more than $1000 each month.
That's the good news.
So,provided all the above variables are in order, your blogging revenue in the first year can be in the range of $100 to $1,000 per month.
It's also ridiculous to expect things to go flawlessly the first time you publish something, especially if you're just starting.
---
How Much Time Does It Take To Earn $1000 Or $500?
---
To begin, you must realise that you will not be able to earn $1000 per month right away. Typically, you'll start with less than $10 a month and work your way up to $50, $200, and so on.
I would recommend a three step approach.
---
First Step (Content Planning)
The first phase will be to concentrate on your content and write 10 to 50 drafts blog posts.
Next, break your content down into categories, use great titles, and tag your posts.
Finally, simply begin writing and publishing each article.
 Attempt to write at least 2-3 articles per week.
However there are those bloggers also who succeed by publishing posts daily.But daily blogging has its pros and cons, which need to be considered.
---
Second Step (Affiliate Monetisation)
If you want to make money from your blog, the next step is to apply for advertising and affiliate programmes.Before that educate yourself about affiliate commissions and payment systems.  
Here its worth mentioning that Clickbank.com is ideal for selling digital things.
Or you can just start with Adsense when you're comfortable.
Do not signup and place adverts on your website right away.Start placing ads only when you have at least 10 visitors each day.
How do you do that?
Analyse your traffic and apply the technique of ad placement through AdSense.
---
Third Step (Monitor Visitor- Behaviour)
This step is crucial because it helps you to measure your progress.
In this  stage you should analyse your clicks and visitors' behaviour in order to maximise your earnings.
To decide what works and what doesn't, use Google Analytics and Google AdSense data.
In a nutshell, you should:
1) Establish a plan.
2) Create content
3) Attract traffic and begin monetizing
4) Review traffic/ad performance
 5) Continue to create more content to boost revenue.
---
How Much Do Bloggers Earn Per Post ?
This may sound too optimistic, but beginner bloggers might expect to make between zero and ten thousand dollars each month.
However
For the first year or so, I would advise you to ignore your earnings.Spend more time on increasing the number of people who read your blog
Write good content, use proper SEO, experiment more,and spend time learning new skills.
Depending on the blogger and the nature of content, bloggers can earn a lot.
With a rich sponsorship or smart advertising, some bloggers can make a lot of money from a single post.
Some posts may not make much income on their own. Yet, they can help a blogger develop a standing with their audience and increase their income potential in the future.
However scores of impatient beginners engage in endless arithmetic calculations.
And this is the famous query "how much they can earn per blog post?".
On how much one can earn per blog post, Neil Patel  has this to say "One of my students has a blog that earns an average of $1,828 for every article she publishes. She publishes a long form article three times a week, for a monthly income of $21,936."
Alex nerney at CreateAndGo.com says "…That being said, bloggers can make from $100 to $25,000 per sponsored post. $25,000 is the highest amount of any blogger I have personally known".
However a lot depends on a number of factors, including your specialty, search volume, and traffic.
If you have traffic from the United States, you can make $10 for 1000 visitors per day.
I believe that for a beginner, generating $200 to $250 per day is pretty acceptable.
However, the majority of people fail to do just that.
Want to know the reasons for failure? Well here goes.
• Blogging in multiple niches as a newbie, which leads to failure.
•And this is big. Not doing thorough keyword research..
 • Neglecting on-page SEO – extremely crucial.
• As a beginner,not starting with a low-competition term.
---
Conclusion
An inspiring example of no limits in blogging is Jon Morrow,who is a paralysed cripple in a wheelchair. Despite this, Jon Marrow's blogging career has earned him a million dollars.
It's not mere conjecture that you can make a living by blogging.Thousands of bloggers make money from their blogs by selling ad space or their own products and services.
Although blogs can be quite profitable, don't expect to start making money in the first week, or even the first month.To begin with, accept the fact that you will not be able to earn $1,000 per month immediately. So start with a monthly budget of less than $10 and work your way up to $50, $200, and so on.
It's notable though,that there are many vairables at play.But if you get most of them right ,you should be able to earn $100 – $1000 per month
Eventually,you must go through a three-step process of content planning, monetization, and metric monitoring.The smart strategy that actually delivers for most bloggers is to consider blogging  as similar to fishing. Using many hooks and lines increases your chances of capturing fish.
And in blogging, you do the same thing by producing more and more useful,relevant, high-quality content.